Report: Trump considering Sac State alumna to replace Sessions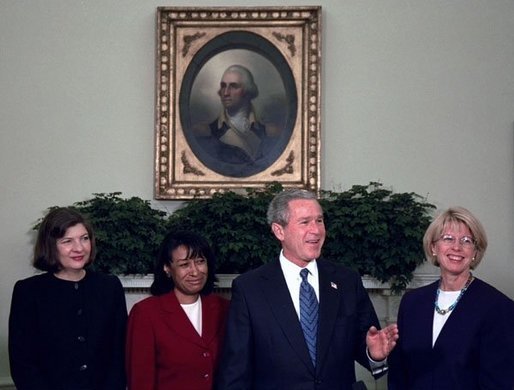 Hang on for a minute...we're trying to find some more stories you might like.
President Donald Trump is considering naming Sacramento State alumna Janice Rogers Brown the nation's next attorney general after Jeff Sessions resigned Wednesday morning, according to a McClatchy DC report.
Brown graduated from Sac State in 1974, according to the Federal Justice Center, and continued her education at UCLA, where she graduated with a law degree in 1977.
From there, Brown spent more than 25 years working in the California judicial system, eventually becoming an associate justice for the Supreme Court of California, according to the Federal Justice Center.
In 2005, Brown was nominated to the U.S. Court of Appeals for the District of Columbia by former President George Bush. According to U.S. Senate records, her nomination passed the same year and she was inaugurated into office.
Brown is known for her considerably conservative viewpoints, and a number of liberal organizations opposed her 2005 nomination, including the National Organization of Women, NAACP and the National Council of Jewish Women. NBC reported that several liberal senators also opposed her nomination, including Barack Obama, who gave a speech urging senators not to confirm her.
"Brown's record as a California Supreme Court justice demonstrates a strong, persistent and disturbing hostility toward affirmative action, civil rights, the rights of individuals with disabilities, workers' rights, and the fairness of the criminal justice system," the Leadership Conference on Civil Rights wrote in a letter to senators protesting Brown's nomination. "Not only does she show an inability to dispassionately review cases, but her opinions are based on her extremist ideology and ignore judicial precedent, even that set by the United States Supreme Court."
Brown is not the only person Trump is considering, McClatchy reported. Other candidates include Kansas Secretary of State Kris Kobach, who lost his state's race for governor Tuesday, and Florida Attorney General Pam Bondi.