Graduate student project submission deadline extended for fall semester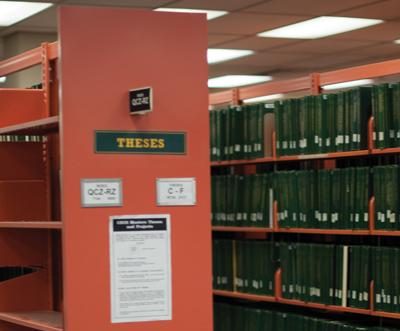 Sacramento State's Office of Graduate Studies extended the deadline to submit the required thesis, project and dissertation project as a result of the extended campus closure.
The updated deadline to submit a thesis, project or dissertation was changed from Friday to Dec. 14, by 3 p.m.
The Camp Fire in Butte County started Nov. 8 and winds carried smoke into the region quickly – regular campus activities started being canceled Nov. 10 after school officials postponed a football game against Northern Arizona University.
The Office of Graduate Studies updated their site with the new dates on Monday, notifying students of the change via Facebook, Twitter, and the OGS website.
According to an email from the office, students who had appointments during the campus closure were emailed and made aware that their appointment would be rescheduled once campus reopened.
Thesis/Project/Dissertation Check-In dates and registration have been adjusted to account for the missed time due to campus closure. Visit our website for more information: https://t.co/lmOZCklKDU

— Sac State – Office of Graduate Studies (@SacStateOGS) November 26, 2018
"Since the campus was closed for two weeks due to the fire, we made the decision early last week to extend the submission date by two weeks from November 30 to now December 14 to accommodate the students," said Malee Xiong, graduate coordinator and supervisor.
According to the OGS website, students will need to attend an OGS formatting workshop before formatting and submitting their work. Appointments must be made for the workshop as walk-ins will not be accepted.
Registration is now open and appointments will be available through the school website.
The Office of Graduate Studies understands that this has been a stressful time, and appreciates your patience during this time of uncertainty.

— Sac State – Office of Graduate Studies (@SacStateOGS) November 19, 2018
RELATED: Sac State cancels classes through Thanksgiving break