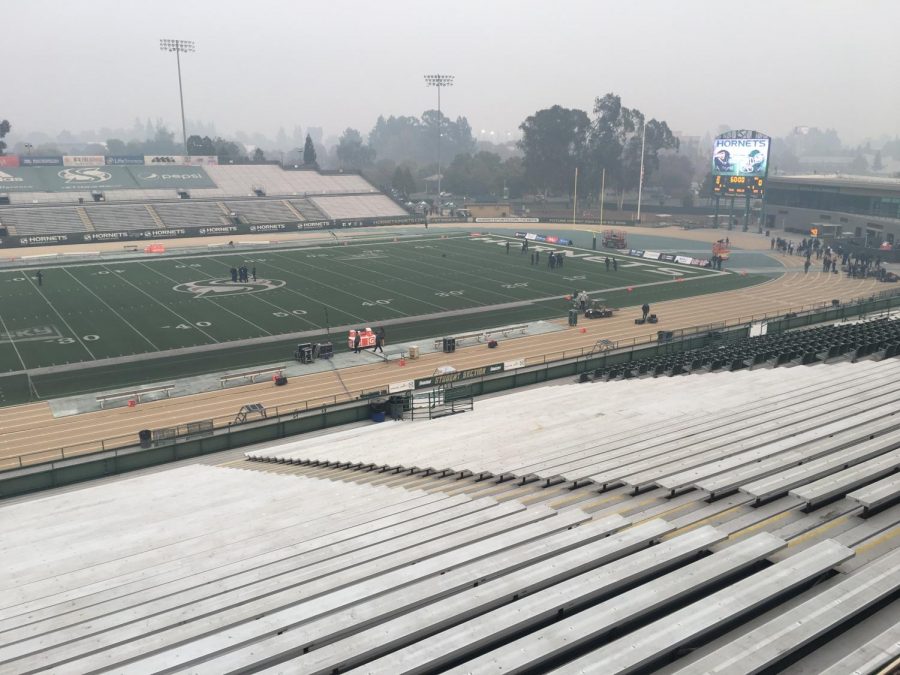 Thomas Frey - The State Hornet
The University of California, Davis athletic department announced Friday that the 65th Causeway Classic has relocated to Mackay Stadium at University of Nevada, Reno on Saturday due to poor air quality.
There will be a $5 suggested donation for anyone who wishes to attend the game. All donations made will be given to the American Red Cross to support recovery efforts for victims of the Camp Fire, according to UC Davis athletics.
UC Davis is currently ranked No. 11 in the nation and is fighting for a chance to win the Big Sky Conference. The Sacramento State Hornets have a 2-7 overall record, still winless in Big Sky Conference play.
It is the second straight week that the Hornets have had poor air quality impact a football game. On Nov. 10, university officials canceled the game against Northern Arizona when the air quality index reached 218.
Both Sac State and UC Davis canceled classes this past week due to concerns of air quality. Sac State postponed basketball games that were expected to be held on Friday to a later date.
RELATED: Sac State cancels football game due to poor air quality