REVIEW: FIFA 19 brings fun back to the franchise
FIFA's new rollout is a step in the right direction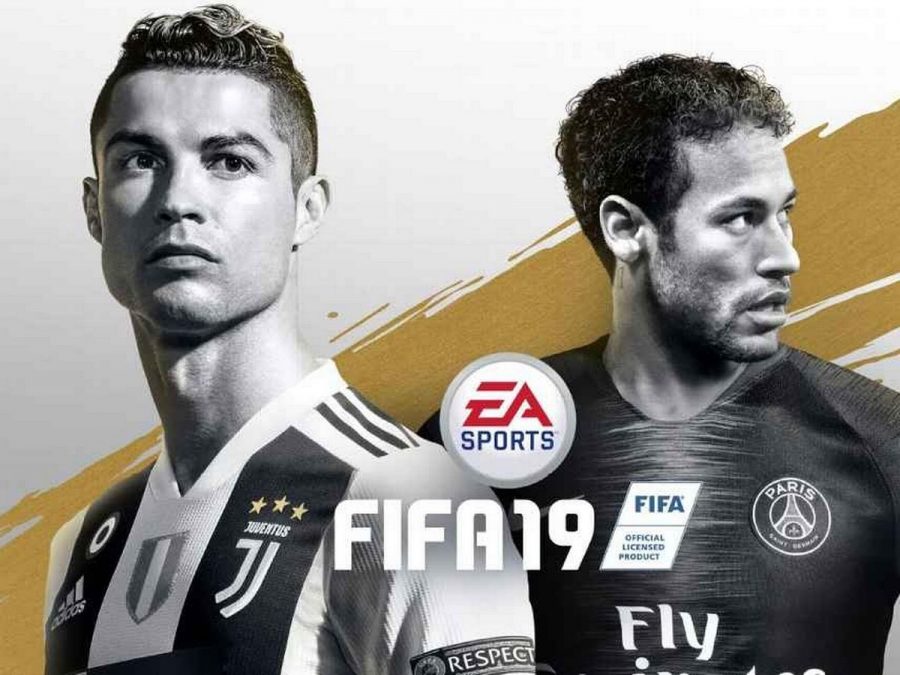 The FIFA franchise has been scrutinized over the past few years for their inability to offer new attractions that would shake things up from its previous releases.
FIFA 18 had a mere two main changes from its last version being an introduction to icon players and the addition of the World Cup update long after the release date. This left FIFA consumers wondering if they should care to buy the following year's release.
While FIFA 19 may not be a totally revamped soccer game, Electronic Arts has added some creative game changers that avid FIFA buyers can get excited about.
No Rules game mode:
No fouls, no offsides and no bookings. The highly anticipated No Rules game mode is one of five new types of matches in the House Rules collection.
If you feel like ruining a player's career with a dangerous slide tackle to the back of the leg, this Sergio Ramos tailored game mode is for you.
While this mode offers plenty of humor with the absurdity of no rules, it feels as if the game mode can be taken advantage of by lining up your fastest players and sending the ball high over the defender's heads.
Because there won't be any offsides called, setting up an offensive playing style of long ball and sending players through can be redundant after so many runs.
I would recommend not changing any team tactics nor formations before or during the match if you're looking for more of a bloodbath. In doing so, you can get less of a long-ball style of play, and have more collisions and one-on-one spartan like battles on the pitch.
The frustration can get real when your ready to finesse one right in the upper 90 of the net, and this behemoth of a defender swoops in and takes out your best player.
Please, remember to breathe.
Gameplay:
Timed Finishing
One of the most exciting new gameplay features FIFA 19 offers is the addition of Timed Finishing.
The controls for shooting the ball stays the same, but players can now take a risk by double tapping the shooting button to time the shot just as the shooter strikes the ball. When executed perfectly, the cursor over the shooter will flash green, resulting in an increase of accuracy and power.
But there is a catch. If executed poorly by double tapping too early or too late, the shot can miss the goal or not have enough contact with the ball to make it to the goalkeeper's gloves. While this feature seems to add something interesting in the attacking third of the field, players beware. Next time you're playing an online match and have a one-on-one with the keeper to score the game-winning goal, don't blow it until you've mastered the timing. It sucks, trust me.
It is unknown exactly how much of a boost a successful Timed Finishing provides. In a video uploaded to the EA Sports website, it states that the feature allows the player to "take control of your shooting."  After practicing multiple successful attempts, I agree with what EA said.
In comparison with the composure meter that was used last in FIFA 16 penalties, both provide a more realistic approach when scoring. To compose oneself before actually shooting the ball is very important when focusing a shot on target, and I see Timed Finishing as an addition to the realistic risk taken to beat the goalkeeper.
I would recommend using the trainer option that will provide a shooting meter above the selected player. You will want to double tap when the two sliders of the meter meet in the middle of the green area. This will help you learn how quickly you should double tap to perform the perfect strike on the ground, or airborne for a header. The trainer can be turned on in controller settings.
FIFA 19 soundtrack:
This is FIFA's most geared soundtrack towards the American audience.
With appearances from J. Cole, Logic and Childish Gambino, FIFA 19 has increased their use of American artists in the soundtrack.
The soundtrack for FIFA always felt more geared towards other countries because of the low appearances of popular music in the U.S. making the list.
The fact that FIFA decided to include major American artists that are highly relevant now was very shocking, and I don't believe there will be another soundtrack more organized around American music.
Songs to look out for:
Childish Gambino – Feels Like Summer
Bas – Tribe feat. J. Cole
Logic – Warm It Up feat. Young Sinatra
Billie Eilish – you should see me in a crown
Death Cab for Cutie – Gold Rush
LSD (Labrinth, Sia, Diplo) – Genius
UEFA Champions League:
The Union of European Football Association has teamed up with EA to bring the tournament's big name to FIFA 19.
You can select from three different matches in this game mode: UCL Group Stage, UCL semi-finals and UEFA Champions League Final.
The attention to detail that FIFA 19 provides for a UEFA Champions League Final is to be appreciated. Before the players walk on the pitch, you can actually see the nervous look on a lot of the players' face before they enter what should be the biggest game of their life.
The liveliness of the commentators voice becomes more urgent, so you actually have a sense that you're playing in a UEFA Champions League Final.
From the design of the scoreboard and clock to the celebrations after a team wins and hoists the trophy together, it truly feels as if you have brought back the trophy to your club.
And that infamous UEFA Champions League symphony, it's just beautiful.
The Journey: Champions:
The first installment of The Journey was introduced in FIFA 17, where players controlled a young man named Alex Hunter who hoped to take his talent to the professional level.
Throughout Alex Hunter's career, his grandfather Jim Hunter gave advice to his grandson from a professional perspective because of his own professional soccer career.
A nostalgic left hook kicks this game mode off as you play as a younger Jim Hunter in his professional soccer match with Arsenal versus Coventry.
With your kangaroo leather soccer boots, cleats digging into the muddy pitch and an old-school leather game ball, the game sets you up right away for a scoring opportunity from a corner kick.
Once you score your 100th career goal, after the game you are rewarded with the game ball, and it is the same ball Alex Hunter has been carrying with him throughout his career.
The Journey: Champions is very interesting this year because of the access to play as three people in this journey: Danny Williams (Alex Hunter's friend), Kim Hunter (Alex Hunter's half-sister) and of course Alex Hunter.
This was foreshadowed in last year's FIFA 18 The Journey: Hunter Returns, as you get to play as both Williams and Kim Hunter once towards the end of the game, while Alex Hunter is healing from an injury.
This game mode will offer FIFA players an opportunity to become more familiar with the dominant United States women's soccer team. Playing as Kim Hunter, you have the chance to play with the most lethal women's soccer lineup in the world.
The start of The Journey: Champions has a lot to be excited about, and if the beginning is any indication for how it will be throughout the game, the trilogy of Alex Hunter should leave fans feeling satisfied with its last installment.
Changes to note:.
Shooting mechanics: EA Sports new Active Touch System provides for more realistic touches which will also affect shooting. You're going to have to get the ball out of your feet and take the extra touch to set up your strike successfully.
50/50 Battles System: If you're using a player like Neymar, FIFA's new battle system will not allow you to punk strong full backs as much as previous releases. A player who is known for being more aggressive will be more likely to win a 50/50 battle.
Individuals: Between celebrations, penalty kick run-ups and skill moves, superstar players are becoming more individualized and allows them to have a unique style when playing with them. FIFA has implemented Paul Pogba's slow run-up to a penalty kick, Mohamed Salah's prayer celebration and many more player-unique details to look out for.
Overall: A strong 7 out of 10
As a FIFA consumer, this is the type of risk I have been waiting for from the franchise.
Even if it's a couple of silly game modes, or a tweak in the shooting aspect, the FIFA franchise needs to continue implementing new facets to the games and stray away from being the redundant video game it was once known as.
Every new installation of The Journey has featured a captivating story. Each year has hit the mark, and you can expect them to deliver this year as well.
It is impressive that FIFA 19 is attempting to take the reality of soccer to the next level. A majority of their gameplay changes made this year is to provide FIFA players with a realistic experience. Even the attention to detail with the UEFA Champions League implemented feels genuine, taking a regular exhibition match and adding a level of excitement.
FIFA 19 still has some qualities that make it feel like yet another rollout of the same game.
A new design layout is in desperate need for the main menu. Every year, I get more sick of seeing that minimal grid on the home screen. That menu has followed the same template since FIFA 13. It would be so refreshing to not see the same screen layout year after year.
Probably the most thrilling part of soccer is the drama of a penalty shootout, and FIFA has yet to make a game mode out of it. I thought this would have been a fantastic fit into their collection this year, but another release, another missed opportunity.
FIFA 19 was released Sept. 28, and rolled out a standard edition($59.99), championship edition($79.99) and an ultimate edition ($99.99).
Ultimate edition being the most expensive has the most FIFA Ultimate Team perks, while the championship edition offers less perks, but for a lower price. You can view your options when choosing the right edition for your soccer needs.