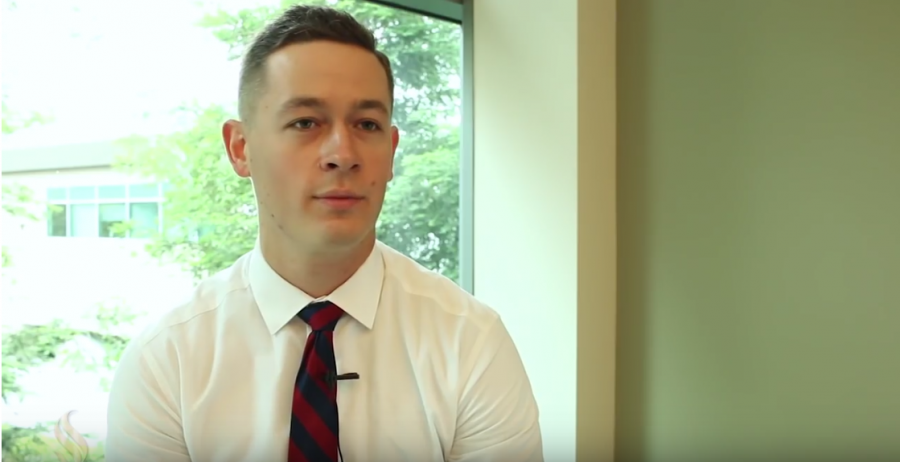 Screenshot via YouTube
A Sacramento County Sheriff's deputy that attended Sacramento State was shot and killed Monday afternoon at a Rancho Cordova Pep Boys Auto Shop, according to Sacramento Sheriff Scott Jones.
In a video posted by the Sacramento County Sheriff's Department, Jones said that deputies Mark Stasyuk, 27, and Julie Robertson, 28, were responding to a call of "some disturbance" at around 1:44 p.m.
Stasyuk was shot in the chest upon arriving at the store while Robertson was shot in the arm, Jones said. Robertson is expected to survive.
Sacramento Sheriff's Department Sgt. Shaun Hampton said that the suspect is currently in custody in a video posted by the department.
Hampton said that the shooting occurred at the auto shop on the 10000 block of Folsom Boulevard and was followed by a second shooting incident involving the same suspect.
"The suspect fled, was engaged by two other officers, still was not complying with the officers' directives and those two officers fired at the suspect as well," Jones said. "The suspect is in custody and all three (the suspect, Richardson and Stasyuk) were transported to the UC Davis Medical Center."
Stasyuk attended Sac State in 2016 as a criminal justice major while working full time for the Sheriff's Department, he said in a video on an official Sac State YouTube channel.
The Sac State Registrar was unavailable for comment on Satsyuk's enrollment in the University.
This is a developing story.