Sac State women's volleyball falls in Boise State Classic
Hornets win zero games during weekend tournament in Idaho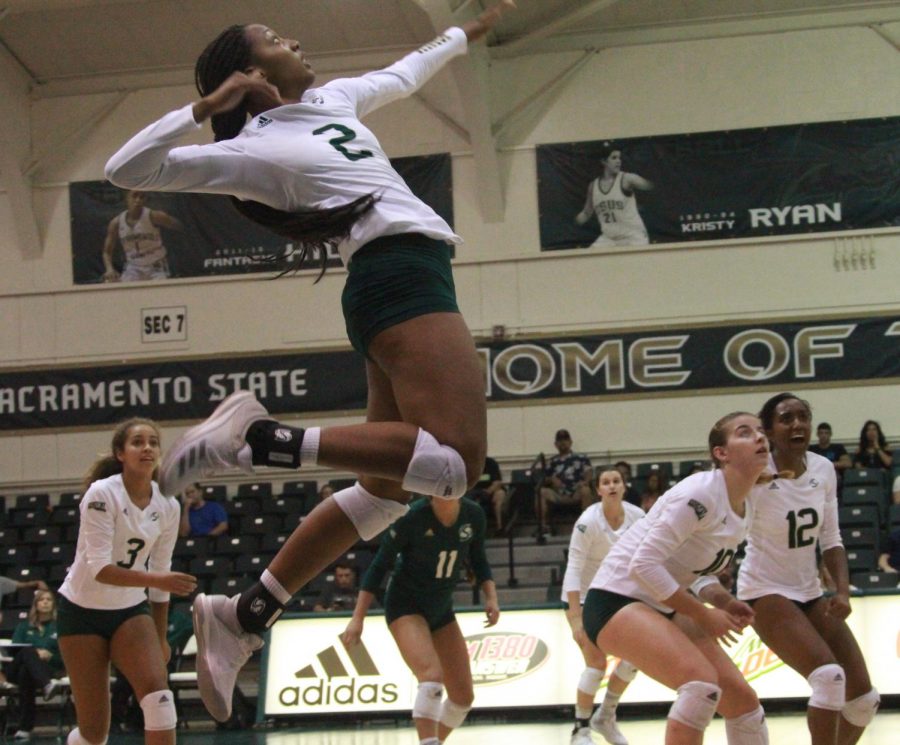 The Sacramento State women's volleyball team competed in the Boise State Classic at Boise State University in Idaho on Friday and Saturday and finished the tournament (0-3) bringing their overall record to (5-9).
The Hornets started off the tournament against undefeated University of Portland (9-0) on Friday morning at Bronco Gym and lost in three straight sets (25-16, 25-23, 25-18) bringing the Hornets record to (5-7).
Due to injuries, the team was forced to play their matches without freshman setters McKenna Smith and redshirt Ashtin Olin.
The Hornets adjusted to the changes by subbing in other players like outside hitter Sarah Davis and libero Paige Swinney who stepped into the setters' roles on Friday.
Related: Hornets volleyball player Mikaela Nocetti proves vital to team's success
The second set against Portland ended in controversy and confusion as the Hornets believed they were tied 24-24, only for the referee to award a point to Portland giving them a 25-23 win.
For the second game of the tournament, Sac State matched up against No. 12 University of Washington who had a record of (7-2) going into the game. The Hornets lost in three straight sets to the Huskies (25-13, 25-11, 28-26) on Friday afternoon at Bronco Gym. With that loss, the Hornet's record fell to (5-8).
Although the team lost in three straight sets, the Hornets managed to lead in the third set on the Huskies with a 24-21 score, but couldn't sustain the positive point differential and eventually lost the set (28-26).
The team's final game of the tournament was against Boise State University on Saturday. The Hornets lost to the Broncos in another three straight sets (25-4, 25-22,25-15), and with this loss, the Hornets record dropped to (5-9).
The Hornets will continue their season at the University of Montana at 6 p.m. on Thursday.