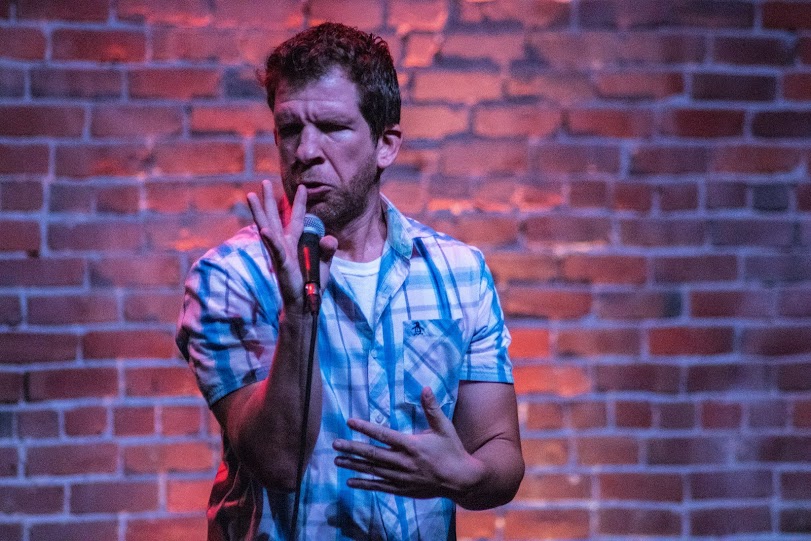 - Photo courtesy of Elizabeth Graham
Comedians are coming to Sacramento State and the campus will become a final destination Thursday for the five contestants still standing in the 43rd Annual San Francisco Comedy Competition.
Finalists Dauood Naimyar, Cristian Machado, Dave Nihill, Mike Baldwin, and Kris Tinkle will perform 12 to 15 minute sets, the contest's website said. Tommy Lama will host the show, according to UNIQUE Program's event page.  
Jon Fox, executive producer of the San Francisco Comedy Competition, said finalists emerge from 32 competitors selected from hundreds of applicants.
"We feel our contest is the best of them all," Fox said. "We're the ones that really put them through a proper obstacle course to show who's best, and that means going into all the different types of performance challenges that a professional comedian faces, one of which is a college audience."
Types of venues for the competition include comedy clubs, theaters, casinos, wineries, "the rowdy one-nighter at The Crow's Nest in Santa Cruz," and The Bindery bookstore, Fox said.
It is tradition to stop at The Bindery on Haight Street in San Francisco, where Fox and his wife and colleague, Anne Fox, lived when they saw Robin Williams and Dana Carvey perform in a basement for a sparse crowd in North Beach, in San Francisco, around the end of the Vietnam War, Fox said.
The show's organizer that night, Frank Arthur Doyle, or Frank Kidder, founded the San Francisco Comedy Competition to attract audiences, Fox said. Robin Williams became a finalist one year and Dana Carvey a champion in another.
"The country was coming out of this very strident, even worse than it is now, period of discontent and wondering where we go from there," Fox said. "We didn't know it at the time, but comedy was the answer."
As for today's climate, finalist Kris Tinkle said heckling is more common now, when showgoers confront comics over controversial material.
"The point of the stand-up [comedy] is to be open to other ideas and the stuff that you normally wouldn't think are funny, but if done well, at a high level, you can't deny that it's funny," Tinkle said.
Tinkle says the craft includes turning hardship into humor. He began to incorporate his sobriety into jokes when he realized it could help audiences.
"It's like, 'Oh, this person dealt with this roadblock or whatever, and now they're out there making fun of it,'" Tinkle said. "I think by doing it, you shine a light on the audience also, and their own personal stuff."
Sacramento State junior Kiana Flores said she will likely attend the comedy competition.  
"It sounds fun, sounds like something different that I've never been to before," Flores said. "I only ever watch the ones that are on TV, famous people like George Lopez or Jeff Dunham."
Thursday's judges will consist of San Francisco Comedy Competition staff and UNIQUE Programs' student staff, said Ajamu Lamumba, the UNIQUE Programs advisor.
Past finalists include Robin Williams, Dana Carvey, Ellen DeGeneres, and Kabir Singh, champion of the 39th Annual San Francisco Comedy Competition of 2014, according to the contest's website. 2014 was the last time Sacramento State hosted a finals round, Lamumba said.
The comedy show is free for all Sac State students and to the general public. All ages are permitted and the show will be held on Thursday, Sept. 27 at 7:30 p.m. in the University Union Ballroom.