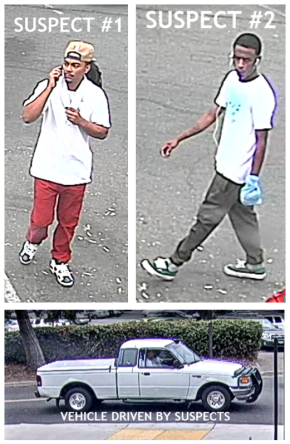 Image Courtesy of Sac State Police
Sacramento State Police are looking for two suspects in connection to several smash and grab thefts that occurred on campus Wednesday, according to CBS Sacramento.
At the time of publication, a crime alert has not been sent to Sac State students by campus police, nor has a release been issued on the Sac State Police's crime and media release website page, which shows no updates posted past the date of Nov. 24, 2015.
According to the CBS story, police are searching for the two suspects who were seen driving a white Ford Ranger pickup truck, model year ranging from the late '90s to early 2000s, with a push bumper, hood deflector and a white bed covering.
The suspects and their vehicle were recorded on campus surveillance cameras.
Anyone with information on the suspects or vehicle is asked to contact the Sac State Police at (916) 278-6000.