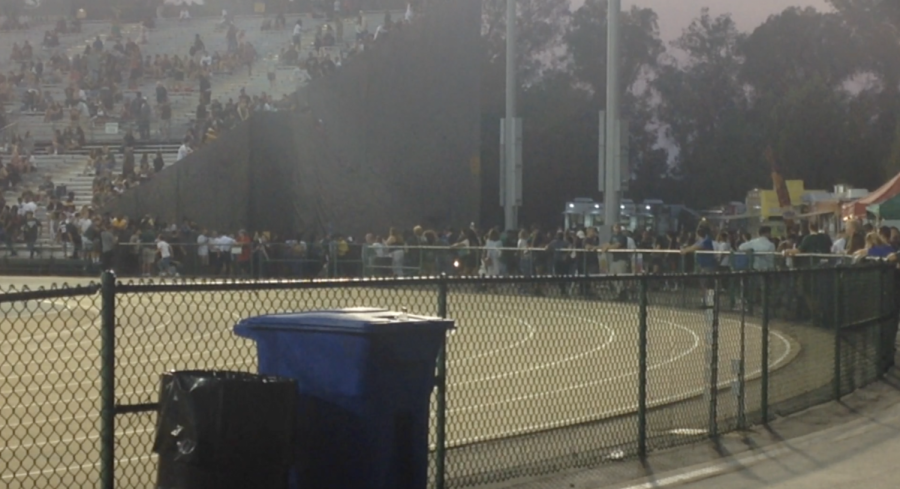 Camille Escovedo - The State Hornet
A fight erupted at Hornet Stadium during Sacramento State's first football game of the semester Saturday night.
The scuffle started at 7:35 p.m. next to the home side bleachers and lasted for a couple minutes before a police car and security arrived to break up the fight.
It is unknown if the people involved in the fight are students.
Sac State student Jannice Castro was at the game and witnessed the fight.
"They started throwing food at each other, and then they just like, started swinging," Castro said. "Someone came out of nowhere."
Anastasia Serratos, a Sac State freshman, also witnessed the fight.
"Someone threw a pizza at someone, and then I think it started because someone had ranch on their shirt somehow," Serratos said. "It started with food, I believe."
A Sacramento State Police Department officer in the area would not answer questions about the incident.