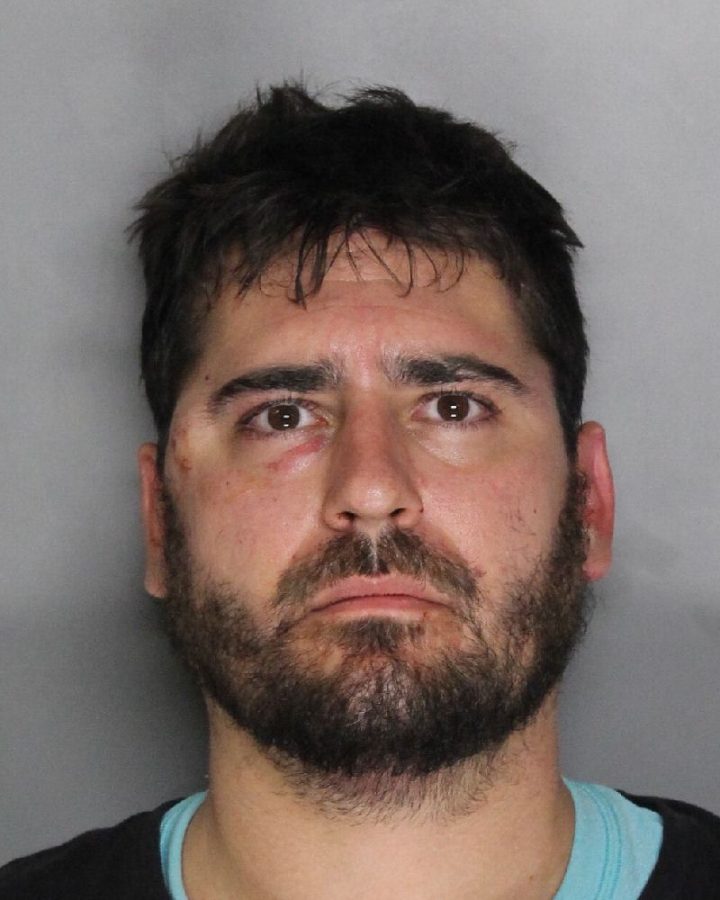 California Highway Patrol
The man who stole a California Highway Patrol car and drove onto Sacramento State's campus Friday has been charged with 19 counts of kidnapping, carjacking and a litany of other charges.
Aaron Avitan, 34, is being held in the Sacramento County Jail with a set bail originally of $7,800,000 but reduced to $45,000 by Sacramento Superior Court Judge Michael Sweet in Avitan's first court appearance on Tuesday according to the Sacramento Bee. As a condition for the reduced bail, Avitan was also ordered to continue taking his prescribed medication and return to court on Thursday, Sept. 6 with a doctor's note confirming he is consuming the correct doses.
Avitan commandeered a patrol car at a CHP traffic stop and drove his way onto campus, according to CHP spokesman Tommy Riggin. A CHP news release states that Avitan then pulled over a shuttle bus full of Delta College students and began to drive the bus.
RELATED: Man drives stolen CHP car to Sac State, police say
When the bus passengers realized Avitan was not an officer, the release said, the Delta College students restrained him while the suspect was driving and removed the key from the vehicle's ignition. Avitan tried to exit the bus, but the students closed the door and blocked him from leaving.
Avitan, who is originally from Portland, Oregon, has been charged with seven counts of kidnapping in commission of carjacking, seven counts of kidnapping, one count of carjacking, two counts of receiving known stolen motor vehicle, trailer or vessel, and two counts of theft and unlawful driving or taking of a vehicle, according to Sacramento County Jail inmate records.