REVIEW: Opening night of 'Midsummer Night's Dream' goes off without a hitch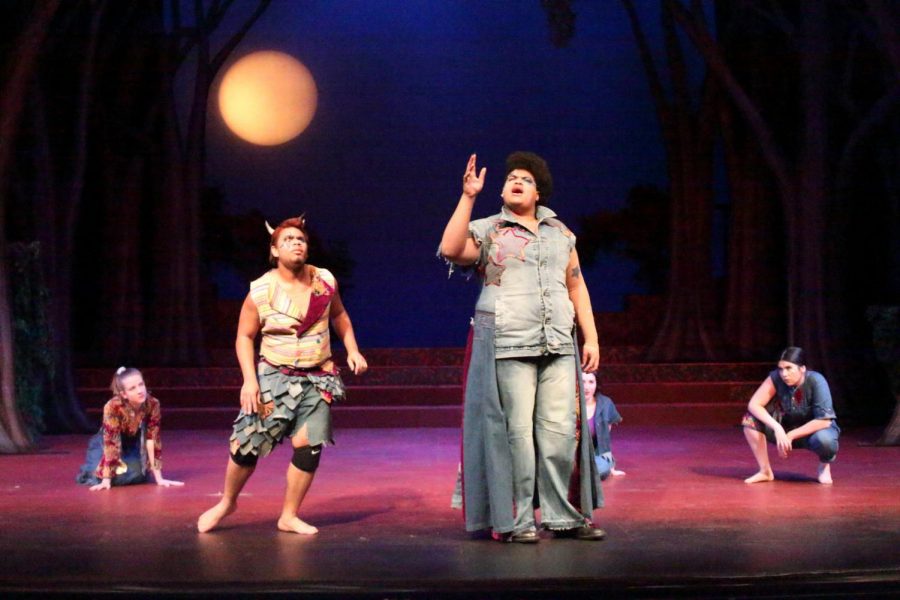 The audience erupted into applause as the opening performance of "A Midsummer Night's Dream" came to a close in Shasta Hall.
The play, a comedy written by William Shakespeare in 1596, was transformed by faculty director Christine Nicholson into a production set in the late 1960s.
The stage displayed a neon colored town below a large orange sun, sitting ironically in the middle of a starry sky.
When transitioning from the first to the second scene, the cast danced across the stage seamlessly distracting the audience as the town turned to a forest with tall trees.
Jolie Meade, playing the role of Helena, said the cast performed a special show in the morning for a group of high school students, in addition to the evening performance.
"They both went very well," she said. "We've had a lot of time to prepare, so I think everybody had good energy. It was a good day."
Meade talked about what the cast can do to improve.
"There's always little things you can do to prepare, even just getting more in depth with a character, which is something that we'll continue to work on even as the show progresses," Meade said. "We have a very good group of actors and such a great director. Christine is amazing, so she just makes the experience even better."
The enthusiastic cast performed with little to no noticeable mistakes, and there was clearly chemistry between the characters.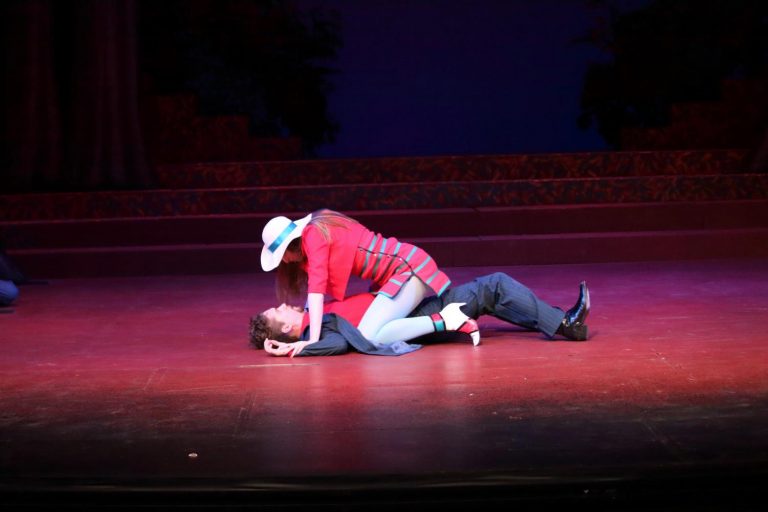 One Sac State theater major who saw the show, Laura Padilla, said she came to support her classmates — but she said she'll be back to watch it another night for a class assignment.
"I thought it was great how they brought Shakespeare into the 1960s, as an adaption with the costumes and music," Padilla said. "I loved it."
The adaption included music from The Beatles, which the cast sang live. For some scenes, the lyrics were adapted to fit the play.
McKenzie Lopez, who played the role of Hippolyta, said she was impressed by her peers.
"The audience reacted very well," Lopez said. "Shakespeare's hard. It's really hard to understand, and it's even harder to make entertaining, and I think our show really did that well."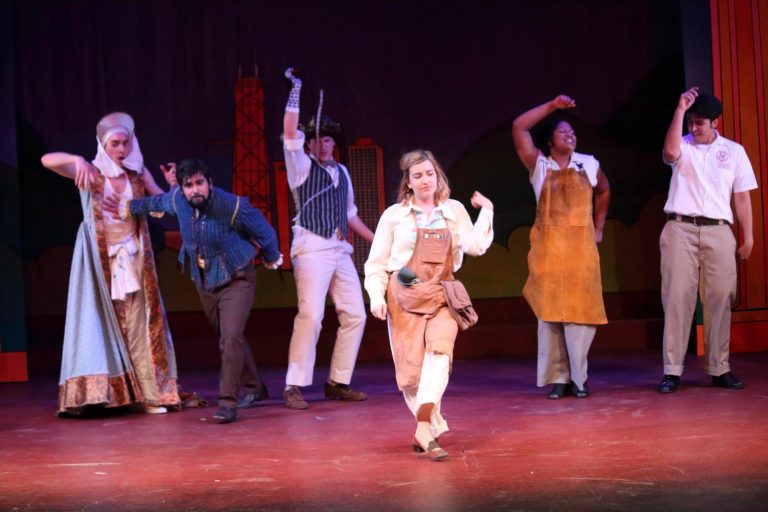 Samaria Sylvester, who played Snug, said there were parts when the audience didn't laugh, which she said "gets scary."
Sylvester's character is a welder that later becomes a lion. She laughed as she said the lion's mane "got a little out of control."
Sylvester said she was proud of her castmates.
"Everyone pushed through. There were a lot of obstacles tonight, lots of people's eyes were hurting and some people had back strain, so shout out to everyone who pushed through all the pain and did their job," Sylvester said.
The play runs through April 22. Tickets can be purchased online or in person at the State Hornet Ticket Office — though the student discount is only available in person.
The remaining shows are this Saturday and Sunday at 8 p.m. and 2 p.m., next Thursday at 6:30 p.m., and next Saturday and Sunday at 8 p.m. and 2 p.m. Tickets are $15 for students, faculty and staff.