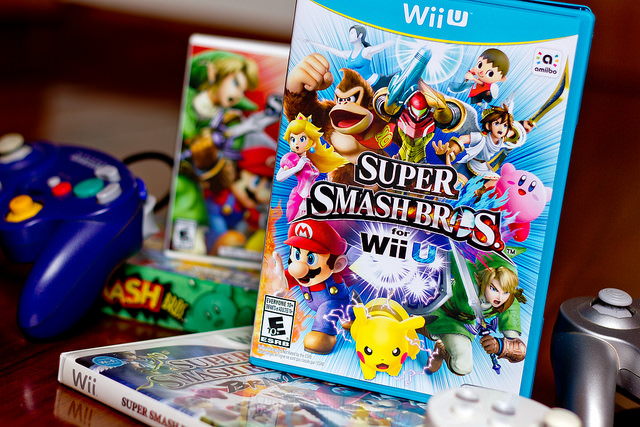 Farley Santos / CC BY 2.0
The Nintendo Switch recently caught my attention because I have seen a lot of my friends, and students on campus, playing with the new gaming console. I wanted to see what the hype was about, and I found out that the list of upcoming games for 2018 was recently released through Nintendo Direct.
This is a huge deal because it will shape the future of Nintendo. One of the most notable games to be featured in Switch is "Super Smash Bros," which many fans, including myself, are looking forward to playing because of its iconic characters.
This is one of Nintendo's most popular games because it features fan favorites like Mario, Pikachu, Donkey Kong and Kirby. These characters are childhood classics that fans are committed to.
"Super Smash Bros." had already been a hit many times over for Nintendo; my friends and I used to play it all the time on the original Wii, and its first iteration came out on the Nintendo 64.
Now, many are anxiously waiting for this game to come out in the new and improved Switch.
"Kirby Star Allies" came out in March and there will be more games released in the months to come. This is only the beginning for Switch games, as developers continue to make new games for the console, which recently turned one-year-old.
The reason the list of Nintendo Direct games is so important is because these games will determine the fate of Nintendo's newest console, its best in years.
In 2012, Nintendo took a nosedive when the Wii U console came out; it did not sell well and was well behind the XBOX One and PlayStation 4 in terms of capabilities.
It got to the point that critics and fans told Nintendo to just quit the console industry, and take pride in its past accomplishments while focusing on being the premier handheld gaming option in the form of the Nintendo 3DS and 2DS systems.
Despite the failure of the Wii U console, Nintendo did not call it quits; instead it combined its best success — portable gaming — with a new console capable of running games just as well as Microsoft and Sony consoles.
When the Switch first came out many people were skeptical because Nintendo had lost credibility after the Wii U, but once people started testing it out, it became a hit. The Switch saved Nintendo.
The reason the Switch helped the franchise economy is because Nintendo stuck to its roots in handheld gaming. It created a hybrid device that could be used at home or on the go.
It was genius. No one else has made a portable console capable of so much, and it currently has no competitors, so this is how Nintendo bounced back into the game.
It is still too early to judge the overall impact of the Switch, but Nintendo's future is looking bright.