Women's tennis team wins doubleheader over UC Irvine, Eastern Washington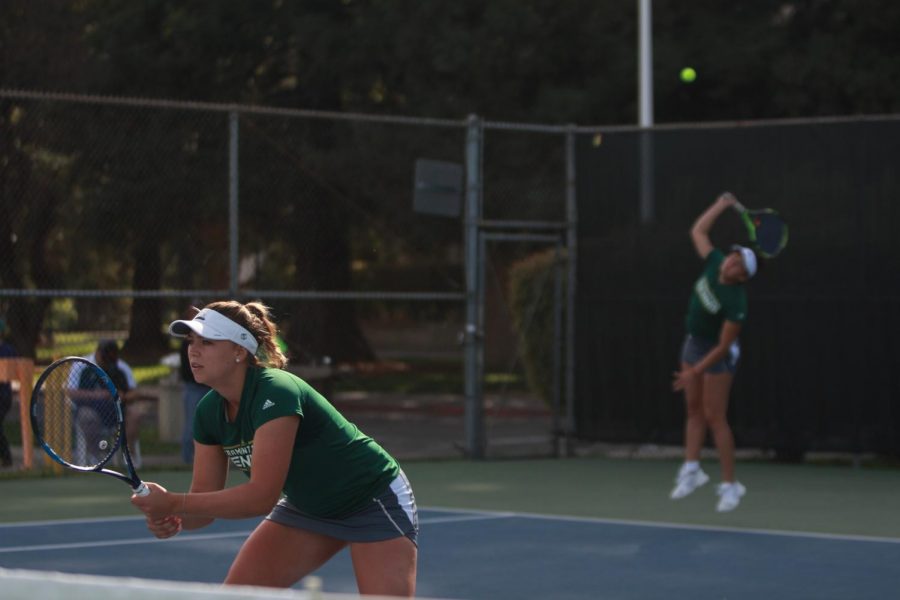 The Sacramento State women's tennis team is on a two-game winning streak after beating UC Irvine and Eastern Washington 4-1 and 4-3, respectively, in a doubleheader on Friday afternoon.
Freshman Maria Gonzalez battled UC Irvine during her singles match to come out on top 6-2, 6-1 at the Sacramento State Courts. She later took on Eastern Washington's Zoey Nelson at No. 2 and took the game to three intense sets (6-4, 3-6, 6-3).
Gonzalez said the support from the crowd towards the end of her singles match helped her defeat Nelson.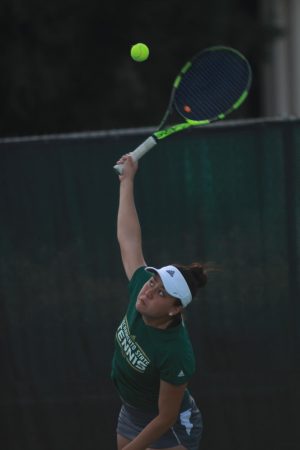 "The guys from the men's team keep me motivated, and I really tend to (lean on) them because, if not, I'll be negative, so it was their support," Gonzalez said.
Freshman Jenna Dorian struggled to stay positive during her first singles match against UC Irvine. However, she rebounded with a 6-2, 6-1 win over Eastern Washington's Faye Worrall.
"I think I was more warmed up," Dorian said as to why she played better in her second match. "I think it was a different player and different player style. I'm used to players like that, and I think it just took me a little longer the first time."
Sac State assistant coach Taylor Hollander also noticed Dorian's struggles during her first match.
"She was in her head a lot today," Hollander said. "What I was telling her was if she can't do it for herself, she can look at me to be more of a strength."
Friday's matches acted as the first and last doubleheader of the season for the Hornets.
"I think they handled it well," Hollander said. "They were kind of asleep in the first match, so it's great that they actually came out for the second one and (were) ready."
Sac State will compete next against Cal at 1:30 p.m. on Thursday at UC Berkeley.