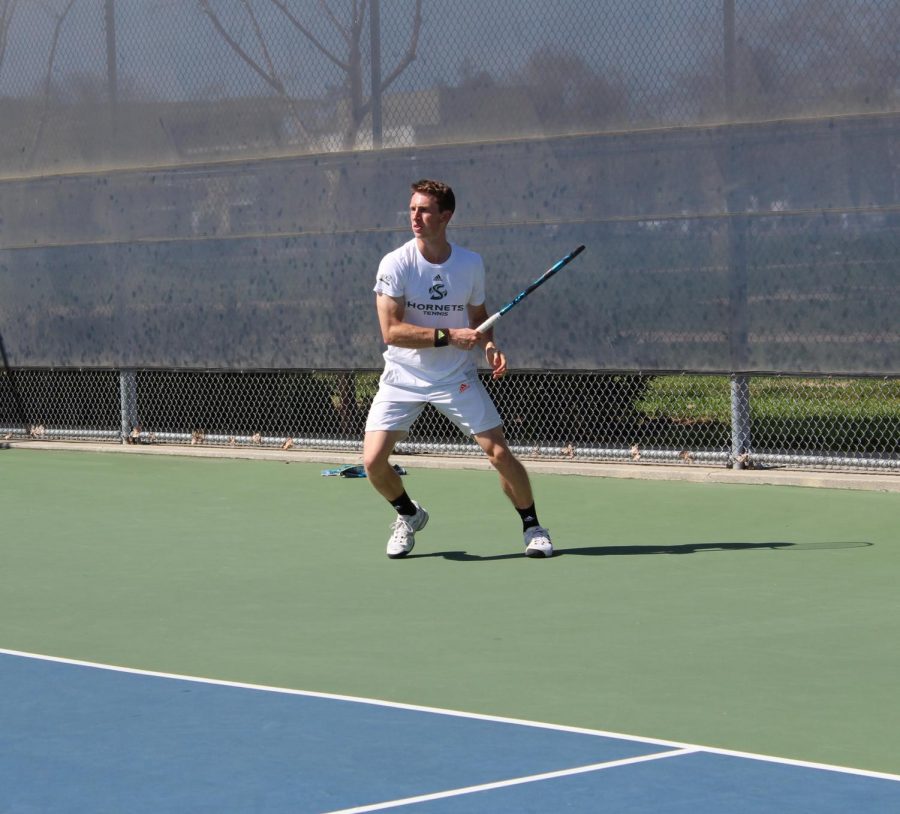 Corina Gutierrez - The State Hornet
The 2018 Golden State Invite Tournament wrapped up with the Sacramento State men's tennis team falling against Nevada on Sunday afternoon for its second loss this weekend.
The Hornets lost 5-2 against Hawaii on Friday, but won 4-2 against Saint Mary's College on Saturday with both games being played at the Sacramento State Courts.
Sac State then fell 4-2 against Nevada on the final day of the tournament at UC Davis.
"We fought so hard yesterday and won against Saint Mary's, and we almost did the same thing today, we almost turned the whole thing around so I was pleased with that," said Sac State coach Kevin Kurtz after the match against Nevada.
Kurtz said he thought the tournament offered a great opportunity to play against teams from other states and not have to travel farther than UC Davis for the matches.
"I'm really proud of my guys for showing up and not laying down and getting whooped, we battled and fought," Kurtz said.
The only senior on the team, Kasparas Zemaitelis said everyone did better during doubles completion, which they won on both Friday and Saturday.
"For the whole weekend, I think we could always do better, especially (since) we lost our first round and last year we reached semifinals," Zemaitelis said.
Junior Mikus Losbergs also said the team can always do better and overall he was pleased with the doubles performances.
"The match against Hawaii wasn't the best, then yesterday we had the big win against Saint Mary's because we lost against them at the start of the season, so it just shows that we improved and we are playing better now," Losbergs said.
The Hornets will next compete against Idaho at 1 p.m. on Saturday at the Sacramento State Courts.