Men's basketball team plagued by injuries entering Big Sky Tournament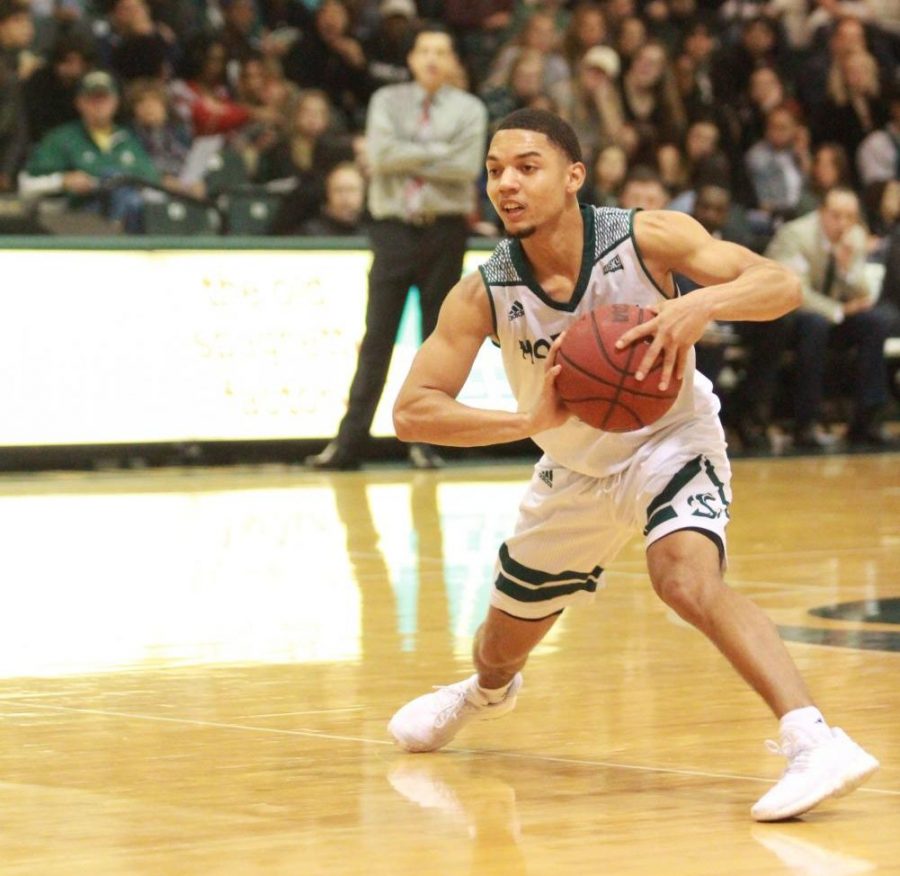 As the Sacramento State men's basketball team prepares to enter the Big Sky Tournament in Reno, Nevada on Tuesday, it comes off a regular season filled with injuries.
These injuries primarily stacked up at the guard position for the Hornets (7-24, 4-14 Big Sky Conference) as they most recently lost sophomore guard Izayah Mauriohooho-Le'afa. He injured his back in a 58-53 loss to Northern Arizona University on Feb. 22 and sat out in a 77-74 loss against Southern Utah University two days later. He also missed a 90-73 loss against North Dakota on Thursday and a 88-77 win over the University of Northern Colorado on Saturday.
Sac State coach Brian Katz said it is still undetermined if Mauriohooho-Le'afa, who is averaging 32.5 minutes per game, will be able to return in time for the conference tournament from Tuesday to Saturday.
"He's out," Katz said. "We don't know if he's out for the year or day-to-day, we really don't know."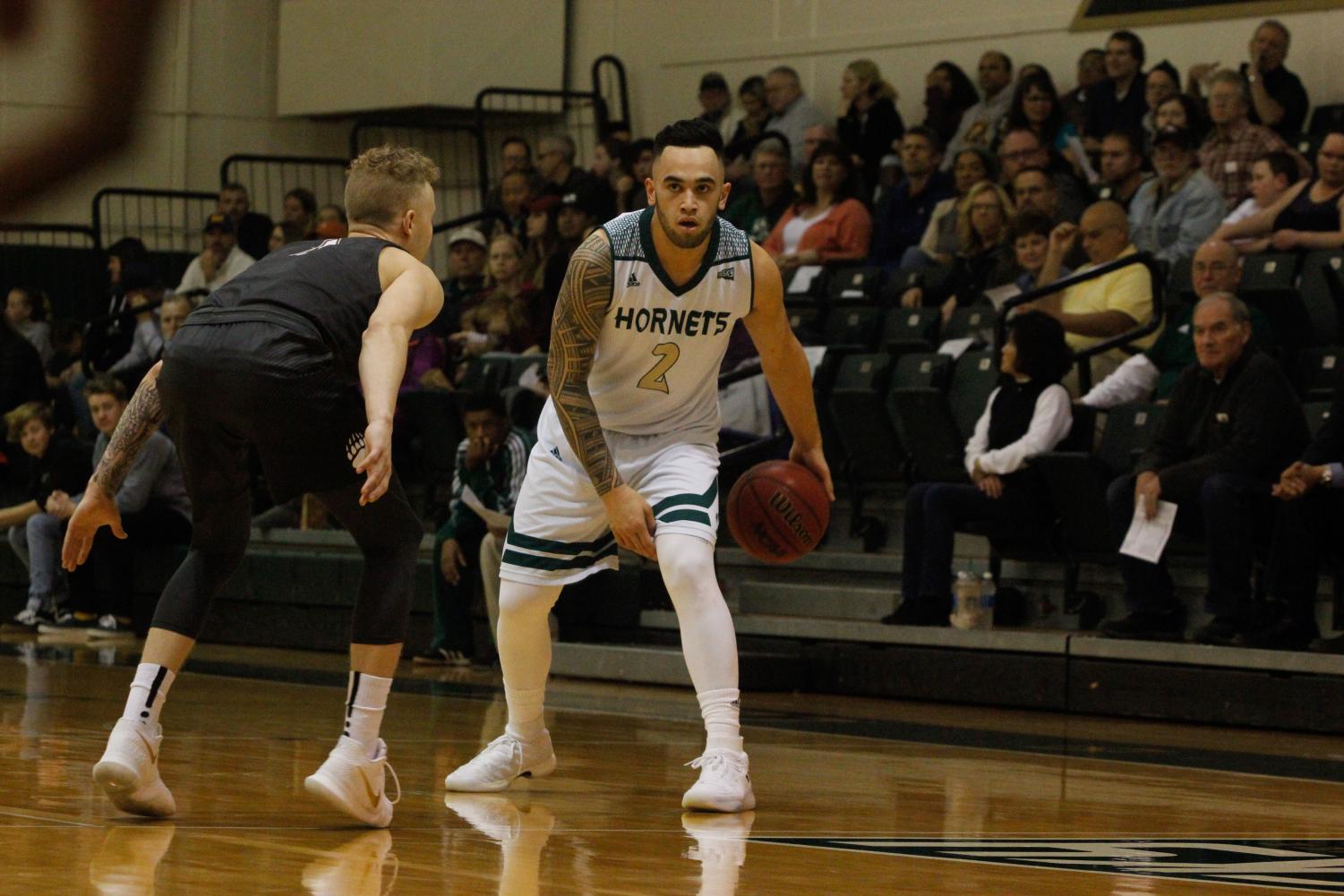 It seems only fitting that Sac State would end its season just how it started it by losing one of its biggest contributors at the guard spot. The Hornets lost senior guard Marcus Graves, who averaged 13.9 points per game last year, to a back injury in late October.
RELATED: Sac State basketball captain out for season after surgery
"It hurt because at the end of the day you want to be out there with your teammates, and it's not that you feel the other guys on the team aren't capable of producing for the team, but you still would like to be out there to help contribute to the team," Graves said.
Graves' injury was the first of many for Sac State as senior guard Jiday Ugbaja dealt with a shin injury and sophomore forward Chibueze Jacobs suffered from a nagging leg injury.
However, it seems like no Hornet has been forced to deal with the frustrations that junior guard Jeff Wu has had to go through. Wu, the first men's basketball player to ever receive a Division I scholarship from Taiwan, has dealt with two consecutive seasons worth of injuries that have kept him off the hardwood.
It began when Wu, who played in the first 13 games last season as a sophomore, missed the final 13 games due to a knee injury. Wu entered this year with productive play and had been healthy all season. Yet once again another injury sidelined Wu as he suffered a calf injury against Montana on Feb. 10, which ended his season.
"I was just playing defense, and it felt like someone had kicked me from behind," Wu said. "I thought to myself, 'oh shoot' and I just couldn't walk after that."
Despite these injuries, Wu said he remains positive that the setbacks have helped him see the game of basketball on the floor in a different light and have helped him grow mentally during the process.
These injuries have sidelined some of Katz' players, but he maintains that he's not seen a change in their engagement and positivity as members of the team throughout the season.
"They've been tremendous," Katz said. "Marcus, Jeff and Jiday have not at all strayed or got disinterested and have been as invested and committed just like every guy on this team has with every win or loss."
During this season stretch of only seven wins, Katz and his coaching staff have been forced to utilize a nine-man rotation and have had to rely on the involvement of inexperienced players such as freshman guard Jamion Wright and freshman forward Bryce Fowler.
Fowler, who Katz has been using as a guard due to the lack of depth at the position, said everyone has had to take on extra responsibilities due to the injuries.
"With the injuries everyone has had to learn on the fly how to play with each other, and it has allowed us to gain extra learning experience going forward into not just this season but in the future," Fowler said.
Despite these circumstances, Sac State will still try and look to win its first Big Sky title in the conference tournament in Reno starting at 8:05 p.m. on Tuesday against Portland State.
Additional reporting by Shaun Holkko