Sac State women's tennis edged by Wolf Pack 4-3
The women's tennis team fell to the Nevada Wolf Pack 4-3 on Saturday afternoon at the Sacramento State Courts.
The Hornets (1-3, 1-0 Big Sky Conference) began the day losing their doubles matches 2-1 to the Wolf Pack.
The No. 1 doubles team of senior Ana Loaiza Esquivias and redshirt sophomore Carolina Chernyetsky and the No. 3 team of junior Sofi Wicker and sophomore Sofia Gulnova lost their matches 6-3 and 6-4, respectively. However, the No. 2 doubles team of redshirt freshman Maria Gonzalez and freshman Jenna Dorian won their match 7-5.
"I think they did improve their game and started playing better," Wicker said. "However, we didn't adjust. That clearly impacted us in a negative way.
"It is good because now we know what we need to work on and adjust when the other player starts playing better."
Loaiza — who lost 5-7, 6-3 and 6-4 — not only battled her opponent in her No. 1 singles match, but outside factors as well. A group of spectators were vocal about their support for Loaiza and the referee awarded a point to Nevada and forced a restart of play due to the interruption.
"The referee wasn't the greatest, but regardless, the match was so close," Loaiza said. "There were so many deuces that I could have easily won my match."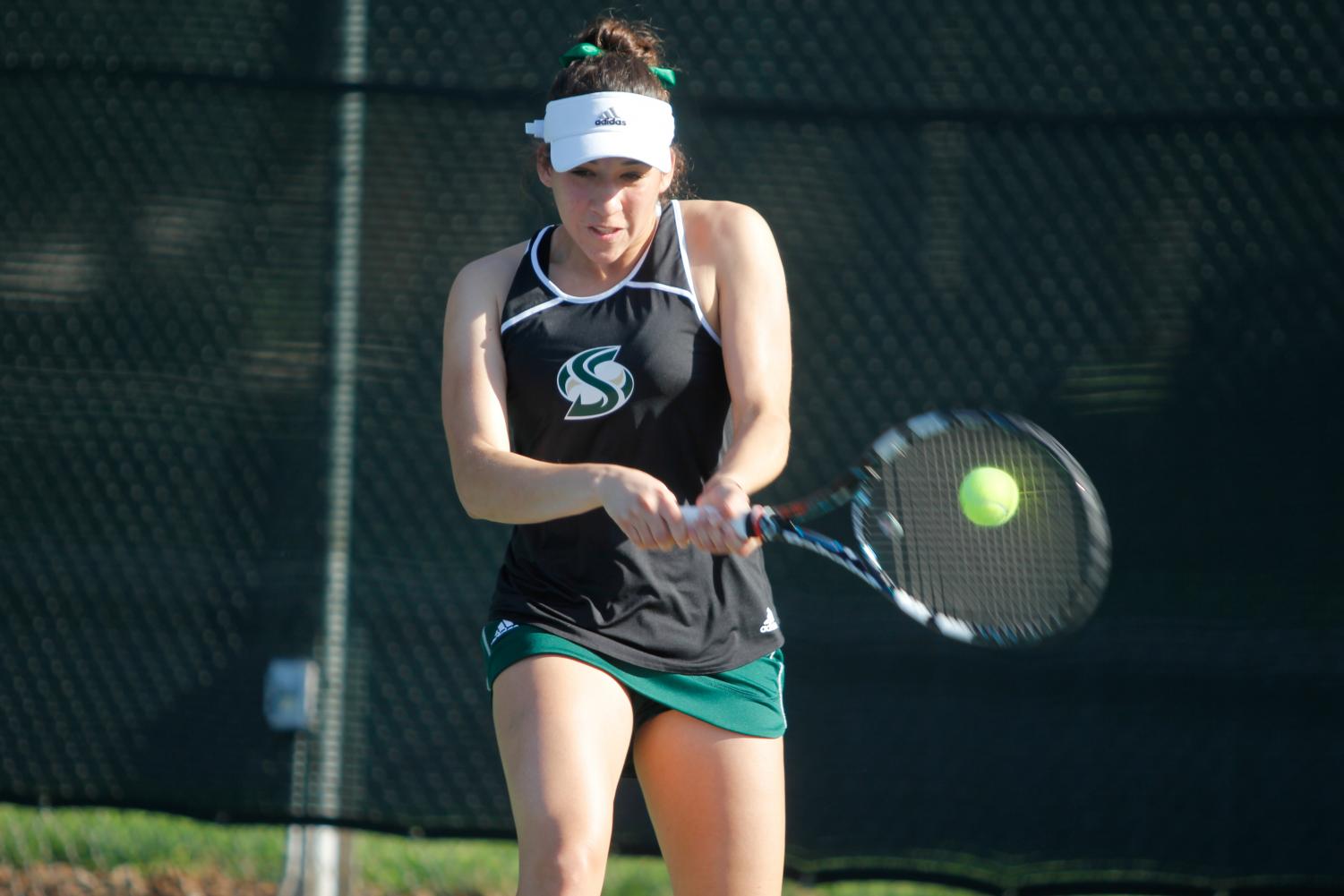 Freshman Shamika Dhar (6-3, 6-2) and Gonzalez (7-5, 7-5) then fell in their No. 4 and No. 3 singles matches, respectively, in straight sets to the Wolf Pack.
However, No. 5 Gulnova (4-6, 7-5, 10-7), No. 2 Wicker (7-6, 6-3) and No. 6 Dorian (4-6, 7-6, 6-3) all won their matches to provide Sac State with its only three match points of the contest.
Sac State coach Cami Hubbs said she was disappointed with the loss because the match could've gone either way.
"We have the heart and fight, (so) there's nothing more I can ask for," Hubbs said. "On another day, we get them."
The Hornets will next play against Colorado on Feb. 10 in Boulder, Colorado.