Sac State professor named one of nation's most influential educators
The publication "Education Week" named Sacramento State professor Julian Vasquez Heilig one of its top 200 most influential scholars, and the journal "Education Next" placed him among the top 10 education policy professionals on social media.
These lists track thousands of scholars, educators and professionals, ranking their impact on education in both academia and in the media.
Heilig, the director of the educational leadership doctorate, was the only person representing the California State University system on these lists.
While the comment sections of social media are probably the last thing you'd associate with a Cambridge-style debate, Heilig sat down with Chris Stuart, the director of outreach and external affairs of "Education Post," last year at Sac State to discuss funding of charter schools and their perceived benefits.
The two began the debate as a series of exchanges over Twitter. Heilig brought confidence, a sense of humor and exhaustive knowledge of research and statistics to the March 20 debate.
Heilig refers to his unique approach to outreach as "knowledge mobilization." According to Heilig there's a lot of specialized knowledge in educational leadership that has very real implications for teachers, community leaders, parents and, of course, students.
Getting that knowledge and research out so that the general public can have an informed, democratic discussion about how we think about education has become the focus of Heilig's work.
One of the early attempts to get the public involved in the debate were what Heilig calls "brown bag seminars." These seminars are casual meetings free and open to the public, named for their bring-your-own-lunch nature over a single break.
Heilig said that these seminars get thousands of viewers via Facebook Live.
Public affairs specialist for the College of Education Kristi Garrett admires Heilig's approach.
"I've never seen a professor so willing to take risks, to try new methodologies, adapt new communications methods," said Garrett. "He's always innovating."
People outside the education world have found him through his writing; his blog Cloaking Inequity now carries articles from dozens of writers and is read in countries around the world.
"I started the blog some time ago, because I saw some pushback from charter schools about our research," Heilig said. "I needed a platform to push back on. Most of the things I talk about on there are local to Sacramento but people are reading it across the United States and internationally. These are conversations that people are interested in and are having everywhere."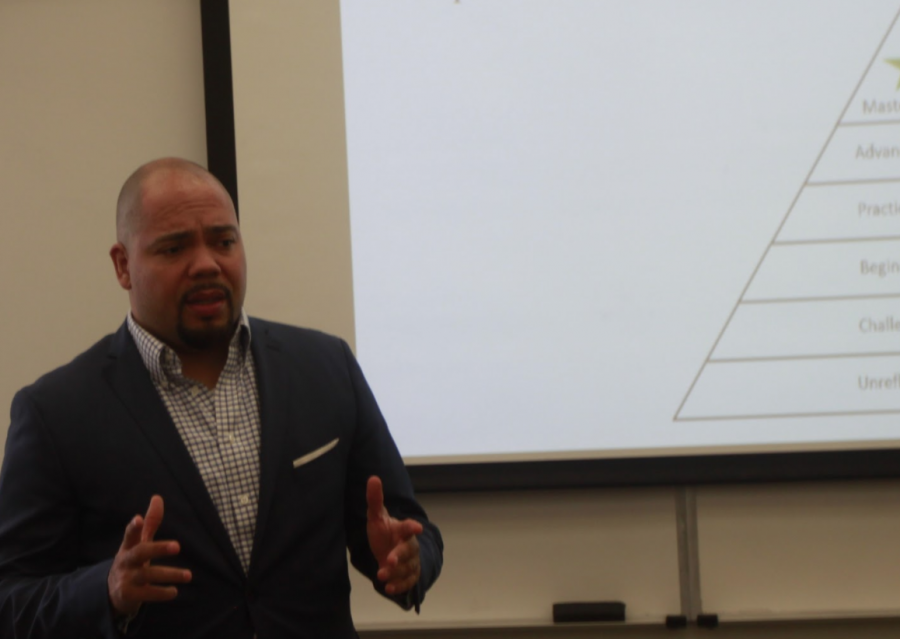 The focus of his work comes back to inequity, which he defines as different from inequality. In his works, Heilig says that students don't always start their education careers at the same level, and often for reasons totally outside of their control.
To Heilig, equity is about getting disadvantaged students to the same base level as more privileged students.
Media recognition in lists like "Education Next" and "Education Week," the use of public debates and his embrace of online platforms are all ways to help people reach Heilig's work, he said.
"I seek to be impactful not only for my students in the program, but also those in public schools every day," he said.
Heilig said that his honors are an "affirmation from the field about how impactful (his) work is." His debate with Chris Stuart can be found at the Sac State EdD's YouTube channel, and you can listen to the latest episode of his podcast, "Truth for America" below.