OPINION: Finding optimism inside HQ, a live trivia app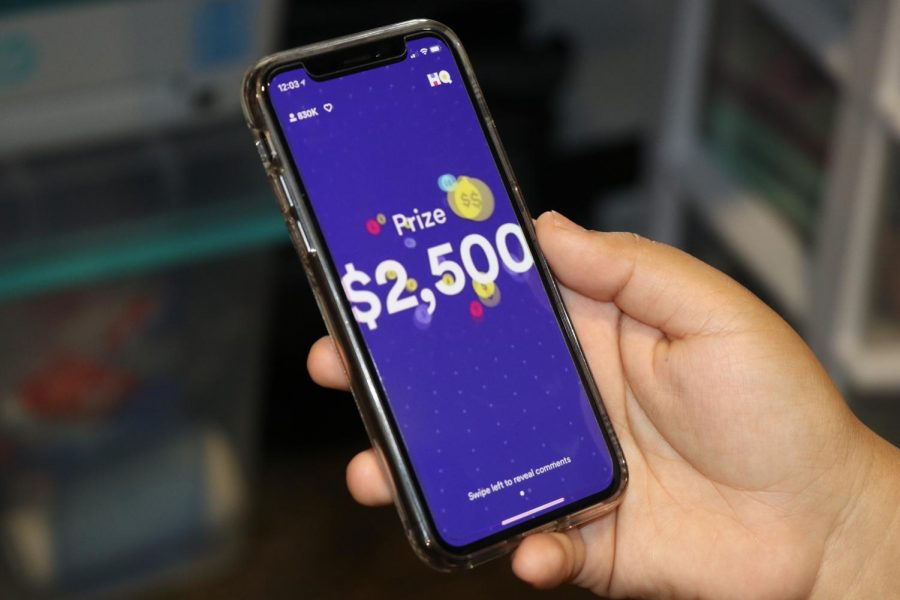 While a massive crowd of people huddled in the freezing cold of Times Square, waiting for the ball to drop on New Year's Eve, I sat on the edge of my couch holding my phone, waiting for an app to quit freezing. That app's name is HQ.
Everyday, HQ airs a live free-to-play trivia game for anyone with the app. The game consists of 12 random questions that everyone playing has 10 seconds to answer. Get one wrong and you're out; you can earn extra lives by having friends use your referral code, with a max of one used per game.
While the first few questions are fairly easy, the questions rapidly become difficult. Usually by the time I get to question five I start sweating bullets. That's when the guessing begins.
I play every time: twice a day on weekdays at 3 and 9 p.m. Eastern time for a shot at splitting $2,500 if I can last through 12 questions. On weekends the show is once at 9 p.m, and the prize increases to $15,000 on Sundays, but with an extra three questions added.
After the last question is read aloud, plopped on the screen and answered, the winners split the prize. Sometimes less than ten people win and each individual receives an amount in the triple or quadruple digits. Other times hundreds win and barely get enough for a fast food meal off the dollar menu.
Host Scott Rogowsky, who despite his many attempts at giving himself any other nickname is still known as "Quiz Daddy," entertains the virtual crowd by sharing cheesy jokes and puns. Other hosts have made brief appearances when covering for Scott but it's clear that the "HQties" favor him.
Lately, the number of players averages up to 1.1 million per session. This number is good for the founders of HQ, but bad for me and others who may be fighting for our lives.
The farthest I have ever gotten is question 11. I had already used my extra life on question 5. The anticipation of waiting for the correct answer to pop up was overwhelming. Scott loves to ramble and keep us waiting. In the end, I was happy I only missed out on $6.
In HQ there is no way to cheat the system: no time to Google an answer, only time to ask the person sitting next to you.
HQ does have its faults. Lag is a major issue, which could be expected when over 1 million people are playing a game live, but it has been excessive.
Often I'm kicked out because the game froze and I couldn't answer in time. Gameplay has been postponed due to technical difficulties many times, including that fateful New Year's Eve night. It's extremely irritating.
Only one extra life is allowed during each game, which is unfair when I have worked so hard to advertise this bittersweet app. My mom, two sisters, uncle, best friend and grandma all have the app, but I can only use one life per game?
A new update means players can now choose when they want to use their extra lives, rather than automatically on their first missed question. Winners can also cash out any earnings they have; previously, winners couldn't cash out through PayPal if they won less than $20. HQ had the power to then refuse to award these winners if they didn't reach $20 within 90 days. This dilemma turned several people away from competing.
I love HQ because it brings people together and may potentially put money in my pocket for things like tuition, housing or groceries. It does have its issues but that won't stop me from participating. I continue to see improvements, and view them as a source of inspiration to improve myself as well.
For now, I remain optimistic that every time I play, I will win.
So I watch for that push notification. I plug into a power source, connect to some strong Wi-Fi, turn up the volume and find a smart friend. The game is about to begin.