Men's golf team boasts confidence entering spring season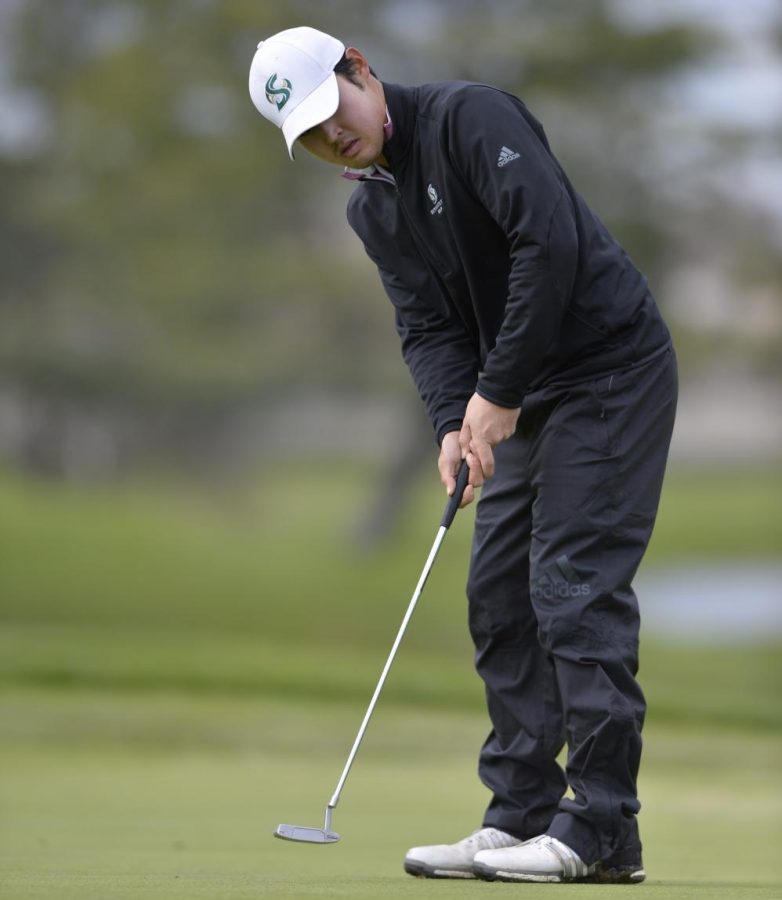 Hang on for a minute...we're trying to find some more stories you might like.
Preparations for upcoming tournaments and the Big Sky Conference are in full swing for the Sacramento State men's golf program.
Sac State — which will next compete in the National Invitational Tournament in Tucson, Arizona on Feb. 25 — is projected to finish third in the Big Sky Tournament come April 27-29 in Boulder City, Nevada. This prediction comes a year after the Hornets won the conference and advanced to the Stanford NCAA Regional.
"I don't believe it's relevant," senior transfer Ash Patel said regarding the prediction. "I'm confident in our team that we can win."
RELATED: Redemption: Hornets overcome last year's painful finish to win Big Sky
For Sac State this year, there are more new members than seasoned veterans after the loss of Robert Parden and two-time Big Sky Golfer of the Year Aaron Beverly.
"As a senior, I lost all my friends, but all the new guys are good kids," senior Zach Liberatore said. "They're learning the ways of college golf, it's way different than high school."
Senior San Diego State transfer Wonje Choi — who earned first team all-Big Sky honors in the 2016-17 season — said he feels good about the prediction to finish third, but he thinks the team has the ability to win it all.
"We've lost three out of six times this season. You could say it's a failure; but it's a learning opportunity," Choi said. "Coach (Kamden Brakel) does a good job (and) we meet face-to-face and imagine what we will do."
Choi also said the team has a good crop of newcomers: freshmen Zak Sievers, Brandon Michaels, Jeff Carr; sophomore transfer Eric Olsem, and sophomore Devyn Fitchhorn.
"They all have a good attitude," Choi said. "A good mindset is critical to get better."
This positivity is also consistent between Liberatore and Patel as they both said they feel confident about their team and their own abilities.
"I go through everyday routines and stick to my process," Patel said after earning Big Sky Golfer of the Week honors on Sept. 20. "I think of every practice and every tournament the same. I have a lot of confidence in our team that we can pull it together."
Choi, who was an instrumental part of last year's Big Sky Championship team, even goes so far as to say that this 2018 club could reach greater successes.
"The team's work ethic is even better than it has been — everyone has potential," Choi said.