Dawson's game winner lifts women's basketball over Southern Utah on senior day
Sacramento State senior guard Justyce Dawson went out on a high note on senior day as she hit a game-winning layup to help the Hornets edge Southern Utah 79-77 at the Nest on Saturday.
Sac State (6-21, 4-12 Big Sky Conference) — which broke a three-game losing streak heading into the last week of the regular season — took off to a 22-point lead late in the third quarter but were forced to hold on for the two-point victory.
"I'm really proud of the way we hung around and fought," said Sac State coach Bunky Harkleroad after the win. "We were riding some frustration and we let that go and just played."
Story continues below
The Hornets were led in scoring by junior guard Raegen Rohn and sophomore guard Hannah Friend who each had a game-high 16 points. Rohn was perfect shooting 5-of-5 from the field, 4-of-4 from the 3-point line and 2-of-2 from the free-throw stripe. Rohn's performance on Saturday also set a new career-high in scoring.
"This was a huge game for us," Rohn said. "This was a moral booster and we can take a couple things we can work on and just build on it, come back next week and finish the season strong."
Sac State senior guards Maranne Johnson and Dawson each played in their final games at the Nest. Johnson finished with 15 points, six assists, and five rebounds. Dawson scored nine points including the game-winning layup as time expired.
"Down the stretch we just fought and Justyce came down with the big shot and won the game for us," Johnson said. "Hopefully we can capitalize on that and just play one game at a time."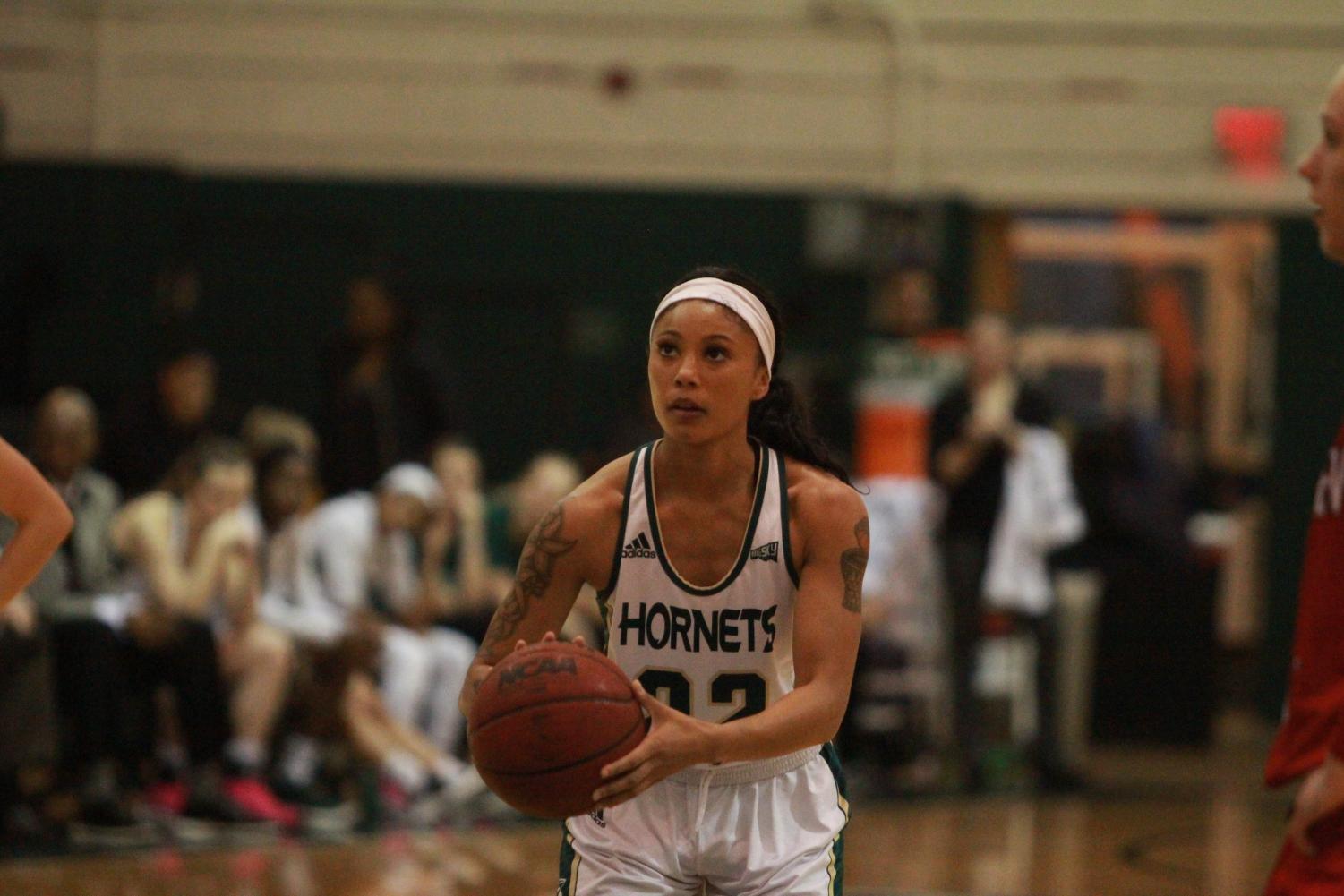 Harkleroad said after the game that he wasn't fully confident in his final play call when Dawson scored the game winner.
"You can't predict how crazy things can be down the stretch," Harkleroad said. "In fact, the play we ran I was feeling pretty bad because we hadn't run it in a while, but Justyce was able to create something out of that and get us a bucket."
Senior forward Kyhonta Doughty got the start and her first game action since Feb. 3 after being sidelined with a knee injury. She played 15 minutes, scored seven points and grabbed seven rebounds.
"It really felt good for me to be out there again, it's been a while," Doughty said. "I got a lot of love from the crowd, the coaches and my teammates."
Southern Utah was led in scoring by sophomore guard Kiana Johnson who tied for a game-high 16 points on 7-of-11 shooting from the field. She was followed in the stat sheet by fellow sophomore guard Ashley Larsen who had 13 points and nine rebounds.
The Hornets will look to build on this hard-fought win in their next game on the road against North Dakota on Wednesday at the Betty Engelstad Sioux Center in Grand Forks, North Dakota at 5:05 p.m.