5 reasons to fall in love with fall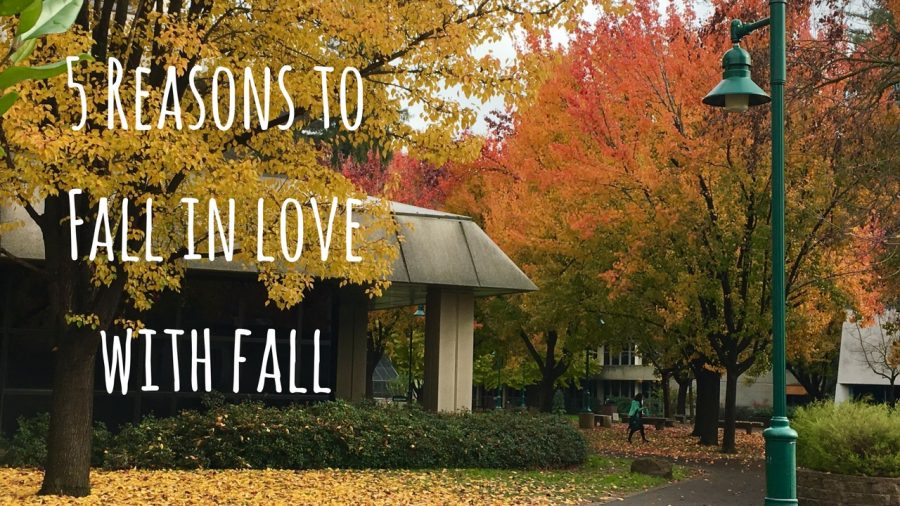 It's that time of year again. The weather begins to cool, and the tree-infested campus transforms from forest green to shades of crimson and gold. The words "pumpkin spice" are inescapable, making their way into your coffee, desserts and candles. We've compiled a list of things to appreciate this fall season and how to celebrate them.
Warm drinks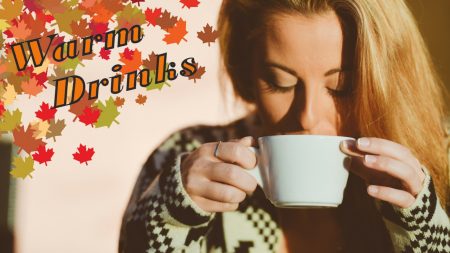 Stokpic // Pexels
Though you might find yourself opting for the infamous Starbucks pumpkin spice latte at least once this season, the ways in which you can receive this same 'Fall in a Cup' drink stretches far beyond the horizon of the star mermaid icon. Local coffee shops like The Mill house locally sourced, organic ingredients in drinks like the winter spice latte.
Despite its name, the drink is made with traditional fall spices like cinnamon and nutmeg. Other drinks that can warm you up this season include a cup of hot chocolate topped with marshmallows or a hot apple cider.
Getting cozy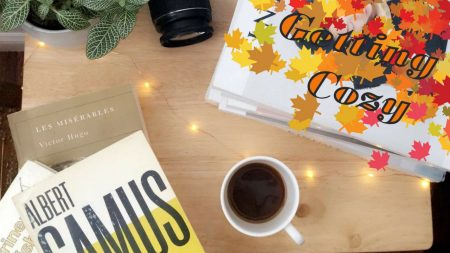 Ayah Abukhazneh — The State Hornet
The cold season is a great excuse to snuggle up with your special someone, as you surround yourselves in blankets and tune into your favorite fall TV show. If you're the type that appreciates some good alone time, get lost between the bounds of a new book while sipping on your favorite hot beverage. You can also warm up your home with the sweet aroma of limited edition candles like the Cinnamon Spiced Vanilla scent from Bath & Body Works.
Fall fashion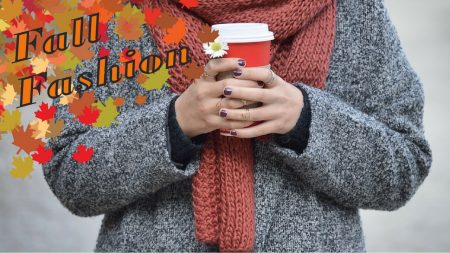 FreeGreatPicture.com
Sweater weather is upon us, opening up your wardrobe for more pieces like thick knit sweaters, coats and boots. If you're unsure of how to layer these items together, find inspiration from Kinfolk, a magazine known for its minimalistic approach to style. High waisted trousers paired with a chunky knit sweater and Dr. Martens sneakers is one way to stick to a minimalist aesthetic while still keeping warm. Another trend that's been making its way into fall fashion are long sleeve linen tops laid over thick suede knee length skirts. Although Ugg boots may be comfy and warm, swapping them for waterproof clogs just might be a different take on fall.
Halloween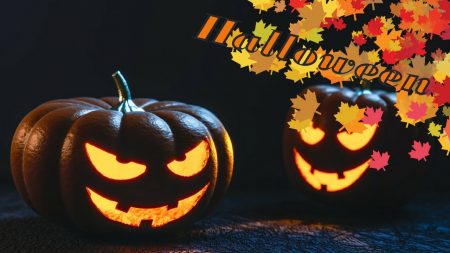 Fotomek // Pixabay
The holiday lineup officially kicks off with Halloween when ghosts and ghouls come out to play for one spooky night. A staple of the holiday is hand-carved jack-o'-lanterns placed on the front porches of houses, beckoning young trick-or-treaters in their quests for candy. You can find the perfect pumpkin at a number of farms in the Sacramento area, including Uncle Ray's Pumpkin Patch and Perry's Pumpkin Farm. If you're looking for more activities, The Elk Grove Giant Pumpkin Festival houses an art walk, pumpkin food court and a two-hour painting party. There's also a variety of competitions from pumpkin recipe contests to a scarecrow building contest. If you want to get spooked this Halloween, a haunted corn maze can be found at Vierra Farms in West Sacramento.
Thanksgiving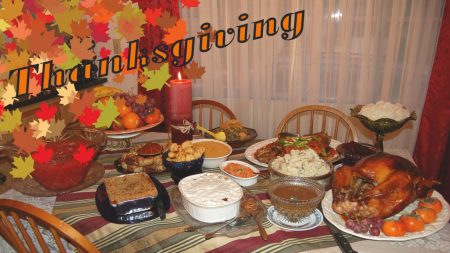 Ms Jones // Wikimedia Commons
This season also happens to be the time of gathering, and Thanksgiving does this best by bringing families and friends to the dinner table. Cooking and baking together is a tradition for many, and the celebration calls for foods like pumpkin pie, mashed potatoes, squash, cranberry and of course, turkey. Another way to spend an autumn day is apple picking at Apple Hill in Placerville, where everything from donuts, pies, cider to sundaes is made with apples.
Gifs from GIPHY