From shooting to shredding: New photography professor fronts metal band
When he is not teaching or working on his next art piece, new Sacramento State professor Steven Berroteran shreds his guitar in the metal band Super NintenBros.
His art show, "Numbers," is the product of his durational performance pieces as well as one photography-based art piece. Several works reflect the physically strenuous expression of the artist and his battle against life, which can be unpredictable.
One piece of his currently on display at the Union gallery until Sept. 21, includes a photo series titled, "Coming Home." Two years of footage was shot by Berroteran to show his absence from home whilst at school during most days. According to Berroteran, 268 days were lost to him in a year due to his pursuit as an artist and other obligations that required him beyond his household.
He described the two-year shooting process as taking a photo each time before he leaves home early to commute from Vallejo to Sacramento for work. Using a digital camera, the photographs are all shot within almost identical settings with alternating subjects and scenes, most of which captured his family sound asleep on the living room sofa or on a makeshift bed on the floor.
Other pieces in the exhibit consists of sculptures, paintings and artifacts from his performance pieces such as "30,000 Punches" or "1,000 Hits," all circulating around the idea of pushing the body beyond the point of exhaustion and to mentally challenge oneself in the everyday pursuit.
Berroteran is currently instructing Photographic Contemporary Issues at Sac State, a photography class that centers around contemporary theory and aesthetic in relation to the production of photographic artwork.
"It's still photographic-based, but there's a lot of freedom in what students get to do," Berroteran said. "In studio art, if you want to have a photograph next to a sculpture, you can do that, there's infinite possibilities, and I think that really ties into (the class I'm teaching)."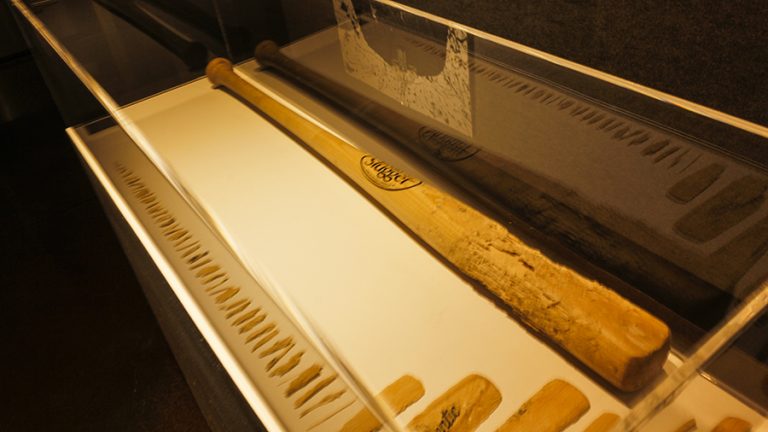 Berroteran said that students explore several different mediums in his class and are encouraged to experiment in their individual photographic processes in order to further understand the relationship between content and form.
When he's not lecturing on campus or off shooting photos, Berroteran steps onto yet another artistic stage in the band Super NintenBros. The ska metal band was originally founded by Berroteran and his friend Sideny Pierce. The four-piece band consists of Berroteran and Pierce, both on guitar and vocals, bass player Dan Pottorff and drummer Kenny Mau.
The band explores a variety of genres and sounds, ranging from punk Alicia Keys cover songs to original and endurance-driven heavy metal screaming. Super NintenBros is working to release a new EP and will perform its first show at the annual Oaktoberfest in Oakland on Sept. 30.
"We're like the more metal Bruno Mars," Pierce said. "Anybody is going to have some aspect that they really enjoy about our music. … We're super diverse and just all over the map as far as music goes."
Pierce said that he holds great admiration for his fellow band mate's artwork and progression as an artist.
"Before Steven's art, I only thought of art as paintings or photographs," Pierce said. "It's rare that art is neither, and his performances are. The underlying tones of endurance in his art relate to our band's writing. Steven is constantly pushing us to write songs too difficult even for ourselves, so we're pushing ourselves just to play our own music and ideas."