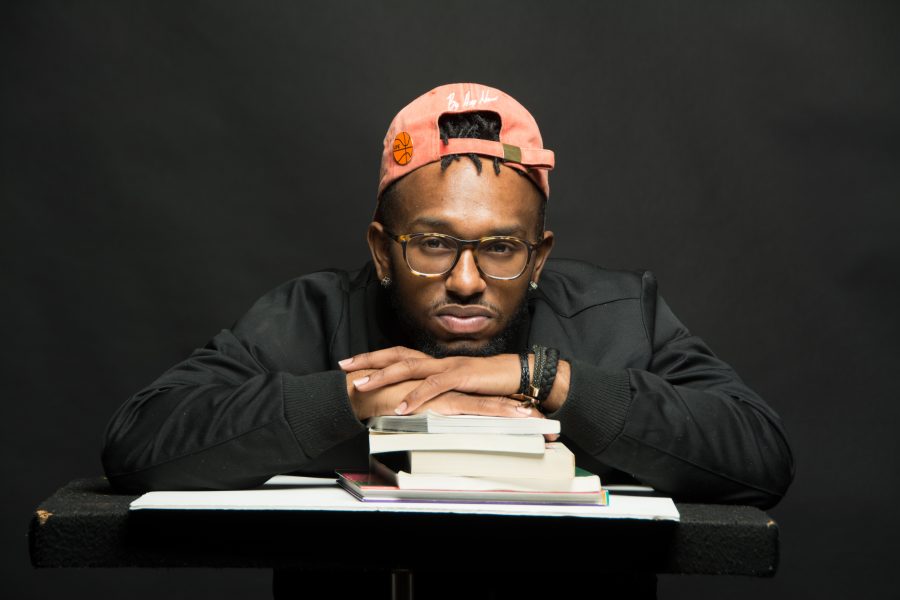 Members of the campus community are mourning the loss of Sacramento State student Isaiah Alexander, who died Saturday of renal medullary carcinoma, a rare form of cancer that attacks the kidneys. He was 27.
Alexander, a communication studies major, was the vice president of the Black Student Union and the subject of a profile in The State Hornet last December in which he discussed his battle with the aggressive cancer that typically does not show symptoms until the advanced stage.
Christine Hunter, the president of the BSU, said Monday that she will remember Alexander as being "positive, in spite of everything."
"He was a sensitive, caring, loving person who talked to everyone," Hunter said. "You never knew he was in pain. He was passionate about uniting the black community on this campus."
Hunter said that Alexander impacted her life in so many ways that she "can't explain."
"He showed me how to be a leader," she said. "He's kind of like my brother — we were very close."
Hunter said that she is going to show a slideshow in Alexander's memory at the University Union's Orchard Suite at 6 p.m. Wednesday.
Sac State student Maya Coleman said that she met Alexander at a BSU meeting. Even though she wasn't as close to Alexander as others, she will never forget his warmth.
"He never made me feel like I was anything less than family," Coleman said. "He was super supportive and passionate about everything he did."
Alexander's mother Soror said in an interview that her son's condition had been deteriorating for the past few weeks.
"The disease hit every organ in his body," she said. "The week before his birthday, his body started changing weekly. You could see the difference each week."
Soror said that Alexander "fought a good fight" against cancer.
"He never closed his eyes Saturday — even when he was resting," she said. "When he was finally over, his face looked more like his face than before he passed away. I heard his last breath."
In the December profile, Alexander said that he initially went into denial after having been told that he had two years to live, but the prognosis became a source of motivation for him to do more.
"There's things you can control and things you can't control. A lot of times we worry about the things we can't control and that keeps us from handling the things we can control," Alexander said. "Being able to eliminate the distractions with the situation I'm in is a blessing. It's a challenge, for sure — it's not easy."
Alexander took on more classes at school and pursued various business ventures, including a line of fashion-forward fanny packs.
Alexander was being considered for specialized treatment at The University of Texas MD Anderson Cancer Center in Houston, but Soror said that he did not receive it after the trial didn't work.
"They planned to have another (trial) but his body was too weak," she said.
Soror said that her son wanted a tree planted by the Martin Luther King Jr. Center on campus in his memory. She also hopes to set up a scholarship in her son's name.
She added that people remember her son as a compassionate man who fought for what was right.
"They remember his spirit, his inspiration, encouraging others to do better," she said. "In everybody's life, he's inspired somebody. He was always willing to help out when he could."
Soror said that she will begin to plan memorial services this week.
Sac State student Classie Bush explained how she will remember Alexander.
"I will always remember that smile and that gold hoverboard," she said. "I'll always remember him with the slogan 'Fight with faith, live with freedom.' "
RELATED: Friends remember beloved student at campus tribute