Track and field teams finish first, second at Mondo Team Challenge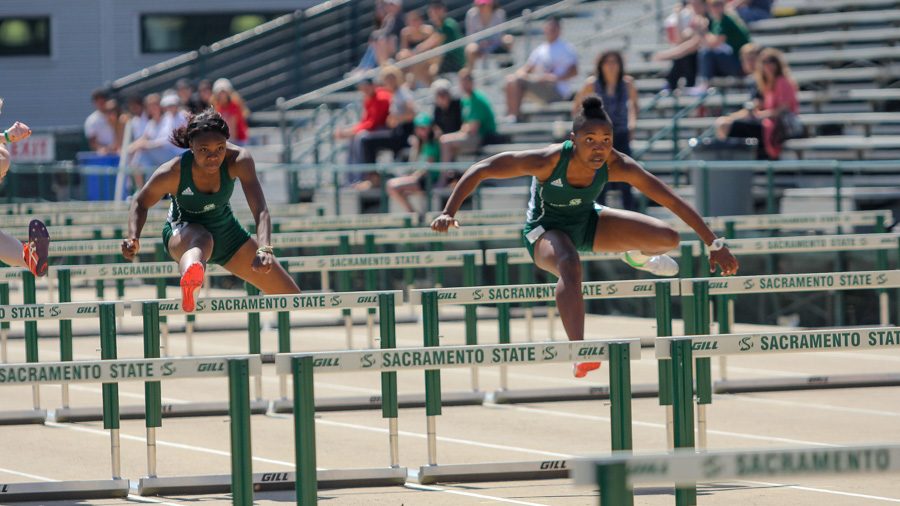 After earning team titles in the Rainbow Relays last week, the Sacramento State track and field teams returned to Hornet Stadium to compete Saturday in the Mondo Team Challenge.
Joining Sac State at the Mondo Team Challenge was UC Davis, UC Irvine, Fresno State and North Dakota.
The men's team finished first with a total of 209 points while UC Davis (115) and UC Irvine (75) made up the top three. The women's team came in second behind UC Davis (141) with a score of 135.5.
"I thought the meet went exceptionally well," Sac State assistant coach David Monk said. "We saw a lot of great marks today — conference leading marks — and that's what we hope for when (we) put these types of meets on."
The men's long jump was Saturday's first meet of the day, and senior Michael Turner took first place with a leap of 24-06.50. That jump moves Turner into a tie for fifth place in school history and was the best jump from a Hornet since Ronald Brookins (24-08.50) in 2010.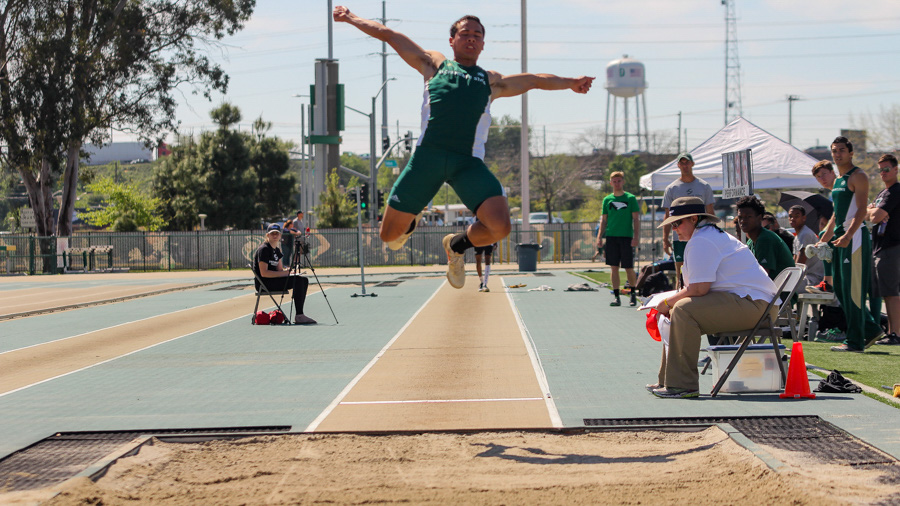 Joining Turner in the top five was junior Cory Barger, who finished third (23-09.50), and senior Alec Acevedo, who finished fourth (23-02.00).
"I think about everything I need to do and visualize it before I go," Turner said. "When I am on the runway I try to and blank out and let my mind take over, because if you overthink on the runway, it's not going to be a good result."
Sophomore Kyle Peterson had victories in both the men's shot put and discus. Peterson won the shot put with a throw of 53-09.00, placing him sixth in the top 10 for best shot put throws in school history. Peterson also won discuss with a throw of 169-11.
In the women's shot put, sophomore Jelaia Jones and senior Tyhana Cooper set career bests. Jones finished second with a throw of 46-09.00, which is the second best mark in the Big Sky Conference this season. Cooper finished third with a throw of 46-08.25, the third best in the Big Sky.
In the men's high jump, sophomore Daniel Onuoha and junior Darius Armstead finished first and second, respectively. Onuoha finished with a jump of 6-07.00 and Armstead finished with a jump of 6-05.00, the best of his career.
Armstead was victorious in the men's triple jump with a leap of 51-03.00. Though he got the win, Armstead said he felt off.
"I wasn't as motivated today," he said. "I can usually motivate myself in any way, but today not as much. But it's always good to get the win for the team so I guess it was a solid day."
Junior Danielle Brandon and senior Steven Pust won in both the men and women's pole vault. Brandon had a vault of 12-11.75 — 3.75 inches beyond the rest of the field — and Pust had a vault of 15-05.50, moving him to the top of the Big Sky this year.
For the women, senior Elizabeth Venzon set a PR in the long jump and had the lone-individual field event win for Sac State. Venzon came in first in the long jump with a jump of 18-07.75, tying the second best mark in the Big Sky and beating her previous record by 9.5 inches.
In the track events, a number of runners ran personal bests or set season bests in the Big Sky lists.
Junior Andre Lindsey and senior Aric Walden finished second and third, respectively, in the 110-meter hurdles. Both runners ran the two best times of any athlete in the Big Sky this season. Lindsey ran a 14.19 while Walden ran a 14.33.
The men's 4×100 relay team came second behind UC Irvine after the Hornets finished three-tenths of a second behind.
In the women's 400-meter hurdles, junior Carly Schulz came in first with a time of 1:00.25.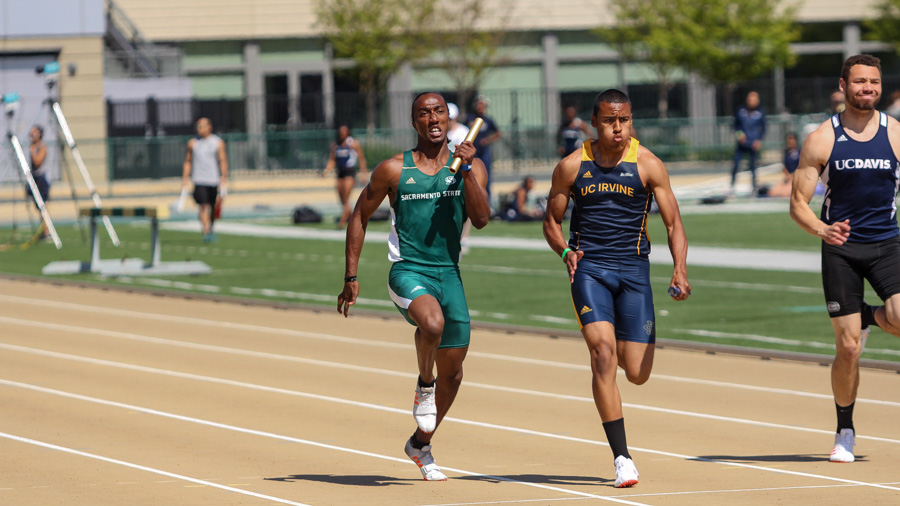 Senior Eric Adorno came in first in the men's 200-meter race with a time of 21.67, the fastest time posted by a Hornet in the 200 this season.
"It felt good," Adorno said. "It wasn't just the win, though. My time feels like I am right on track. This season is looking up from here on out."
In the last track event of the day, the women's 4×400 relay team came in first place with a time of 3:43.94, the fastest time in the Big Sky this season. Sac State trailed to start out the race, but senior Kassandra Corrigan gave the Hornets the lead on the third leg and senior Joy Weems maintained the lead until the end.
"Once I saw Carly (Schulz) catch one of the girls, I knew I probably could too and it so happened to be that the girls ahead of me were in the perfect spots for me to not have to think about running," Corrigan said. "I honestly forgot that I was running and I didn't feel my legs until I stopped."
Sac State will return to action April 13 for the first day of the Brian Clay Invitational in Azusa, California at the Cougar Athletic Stadium.