Sac State men's golf team eyeing Big Sky Championships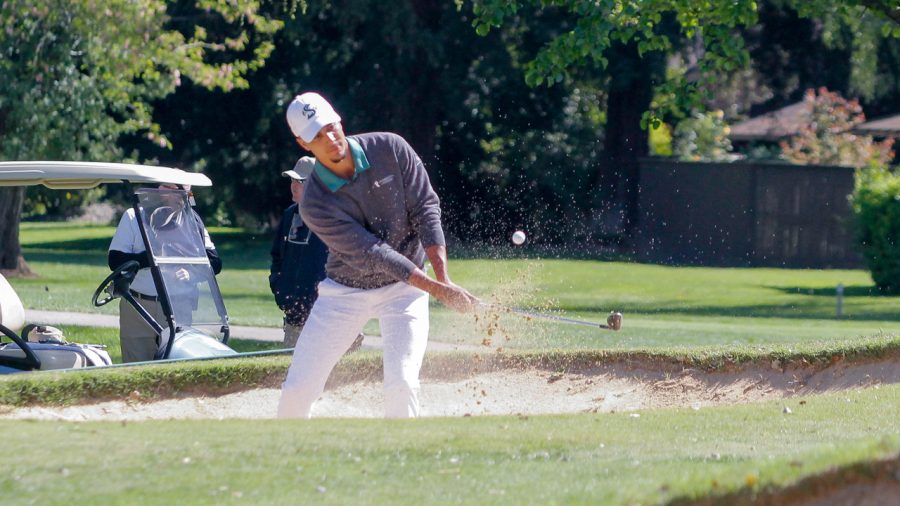 With the regular season over for the men's golf team, Sacramento State has its sights on the Big Sky Championships Friday and the opportunity to receive an automatic bid to an NCAA Regional.
However, the Hornets will have to get over their season finale ninth-place finish in the 14-team El Macero Classic at the El Macero Country Club in Davis on April 14.
"I'm not happy with how our team is doing," Sac State junior and all-Big Sky Conference first team member Wonje Choi said. "I think we need to make some changes to improve. I want our team to make the nationals but to do that I think we need to step up a little bit more."
Sac State will rely heavily on senior and back-to-back Big Sky Men's Golfer of the Year (2016, 2017) Aaron Beverly, who has NCAA Regional experience from a season ago after setting a school record with an average score of 71.83 per round. This season, he has improved that by nearly a stroke with a 70.91 mark.
"On the golf course, (Beverly is) a good leader," Choi said. "He is always competing with each of us every day."
To close out the final week of the regular season, Beverly finished second and recorded his fourth top-five finish of the season in the Cowboy Classic April 11 in Phoenix, Arizona. This performance led to him receiving the Big Sky Conference Player of the Week for the fifth time this season.
"I haven't won a tournament like I've wanted to, but I've played pretty well in a bunch of tournaments," Beverly said after earning his second consecutive golfer of the year award on Tuesday.
Last season, Beverly won the Sacramento State Invitational, a tournament he had to withdraw from this season after suffering an injury in the first round.
While he hasn't won any tournaments this season, he has finished outside of the top 10 just twice compared to fives times last year.
Even though Beverly shot a 79 in the first round of the El Macero Classic, he had a score of 78 a season ago and was able to recover two weeks later in the Big Sky Championships after finishing seventh individually.
Senior and Big Sky first team nominee Robert Parden was in a similar situation after tying for 20th at El Macero the last two seasons before executing his second-best performance of the 2015-16 season. He finished the Big Sky Championships in 10th place with a score of two-strokes under par.
A season ago at the Big Sky Championships, the Hornets led by four strokes over Idaho after two rounds. The Vandals, who were looking to defend their conference crown from the prior season, shot 17-under par in the third round to win the tournament by seven strokes.
Sac State finished six strokes under-par in the third round to finish its season, but have avenged that loss by scoring higher than Idaho in the five times the teams have met in matches this year.
Of the seven opponents in the Big Sky, the Hornets have defeated five of them this season a combined 12 times.
While Beverly and Parden are the only golfers to return from the team that finished second in last year's Big Sky Championship, the team has added San Diego State transfer Choi. Choi's last four matches were among his strongest with Sac State after posting his two best rounds of the season (69, 70) and finishing in a tie for 10th place in the Cowboy Classic.
"Wonje is just building confidence," Sac State second-year coach Kamden Brakel said. "It has been technical issues that he has worked on and his hard work is paying off. He has confidence and I'm proud of him for that."
If Sac State doesn't qualify as a team, Beverly can qualify for a regional individually, as he is the No. 44 ranked men's golfer in the country as of press time. The selection committee will pick 81 teams to advance and 45 individuals that are not on one of those advancing teams.
"We go into every tournament with the idea we can win," Brakel said. "It is one tournament and any of those teams can win conference. If we play good golf, we can be up there. Those guys are dependable when it comes to pressure."