Empower sweeps contested offices, turnout drops to just 7.4 percent
Empower swept the Associated Students, Inc. elections last week as turnout dropped 8 percent from last year.
Results were announced at the ASI Election Results Party April 13 in the University Union Redwood Room. While the atmosphere in the last election event of the school year was energetic — there was dancing, food, bingo, raffles and a photo booth — the student body didn't seem to reflect that enthusiasm when it came to voting, whether electronically or in person.
Out of 30,000 students who could have voted, only 2,026 showed, putting turnout at 7.4 percent — an 8.1 percent drop from 15.5 percent in 2016 and 15.1 percent in 2015.
Of the other 22 universities in the CSU system, 13 have already held student government elections, with eight of them currently having voter turnout rates available.
Of those eight, Sacramento State's turnout numbers round out the bottom of the list, alongside Bakersfield's 7.5 percent and San Francisco State's 8.84 percent .
The highest numbers currently come from Chico State at 30.09 percent, Sonoma State at 24.75 percent and San Diego State at 19.47 percent.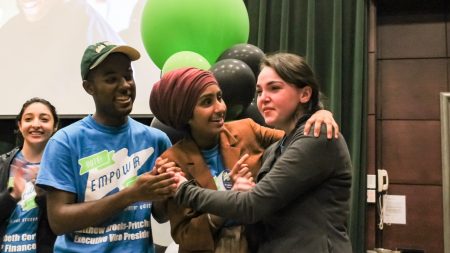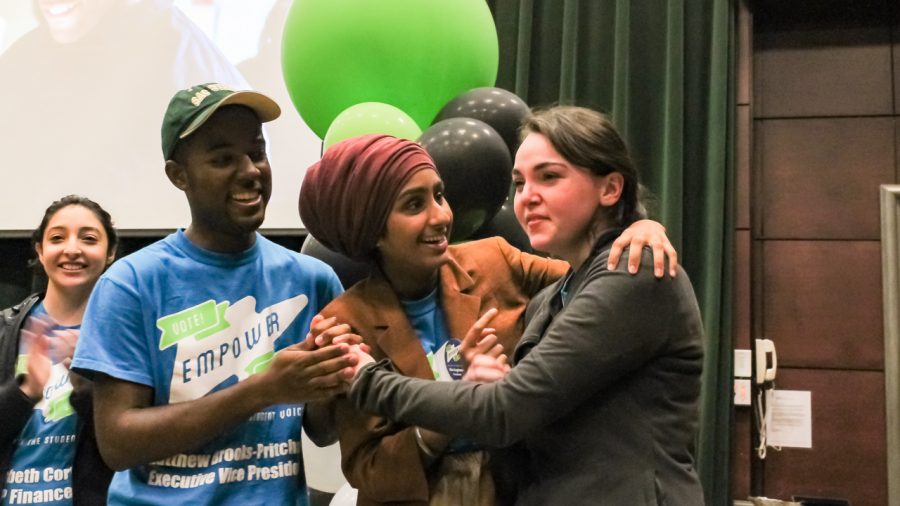 Along with low voting participation at Sac State, most of the ASI positions were not highly sought after. All of the candidates from the Empower slate won their respective races.
The positions of Director of Education and State Hornet Publication Board student body representative are currently vacant for the 2017-18 academic year and only three of the jobs that were up for grabs — Director of Health and Human Services, Director of Social Science and Interdisciplinary Studies and president — had more than one candidate on the ballot, while those running unopposed went up against a vote of no confidence.
But President-elect and Director of Business Administration Mia Kagianas and Director of Social Science and Interdisciplinary Studies-elect Jay Passi, who both defeated other candidates in their ASI election bids, seemed to agree that their focus is on next year and getting students involved and their voices heard.
"Now, the work begins," Passi said. "Bringing back the student voice, that's our slogan and … I really mean it."
Kagianas teared up when she was announced as the next ASI president and described the experience as "unreal," but said she is ready for the job ahead and appreciates being able to see her efforts come full circle.
"I can really push the limits. … I can work to change culture. I can unify the campus at a much bigger level, and I think that's what our campus needs right now," Kagianas said. "I'm glad that I'm the one that's going to be able to do it."
The new ASI elected officials are:
Mia Kagianas, President
Matthew Brooks-Pritchard, Executive Vice President
Elizabeth Cortez, Vice President of Finance
Kim Le, Vice President of University Affairs
Karen Kaur Dhillon, Vice President of Academic Affairs
Jamar Turner, Director of Arts and Letters
Jet Haresco, Director of Business Administration
Daniel Bracamontes, Director of Engineering and Computer Science
Dave T. Mariano, Director of Health and Human Services
Nicole Hadley, Director of Natural Sciences and Mathematics
Jay Passi, Director of Social Science and Interdisciplinary Studies
Mai C. Xiong, Director of Undeclared Students
Andrea Gutierrez, Director of Graduate Students
Kyle Shallcross, Director, Union WELL Inc. Board of Directors
UPDATE: April 20 at 12:32 p.m. — This story has been corrected to reflect that voter turnout this year was 7.4 percent, not 6.8 percent as originally reported. This means that the decline from last year's turnout was 8.1 percent, not 8.6 percent as originally reported.