Beach volleyball team victorious in last 3 regular-season games
The Sacramento State beach volleyball team won its last three regular-season contests against San Francisco, San Jose State and Cal Poly Saturday at Livermore Community Park in Folsom.
This was the Hornets' first time competing in three games in in one day, which tested their conditioning and resilience heading into the Big West Tournament on April 28, junior Hannah Meadows said.
"Today (I) felt different because it was our first home weekend that we got," Meadows said after beating Cal Poly for the first time and besting San Francisco and San Jose State for the second times this season. "We played these teams before so it was nice to play them again because we know their tendencies now."
Similar to their previous matches in March, the Hornets won both games against the San Francisco Dons and the San Jose State Spartans with a 4-1 score.
After falling to Cal Poly in a 5-0 sweep on April 2, junior Brigette Murdock described the victory as "revenge" after Sac State defeated the Mustangs 3-2.
"It felt good because they're a higher ranked team than us and they're in our conference as well," Murdock said. "That's the best part, especially in front of all their fans."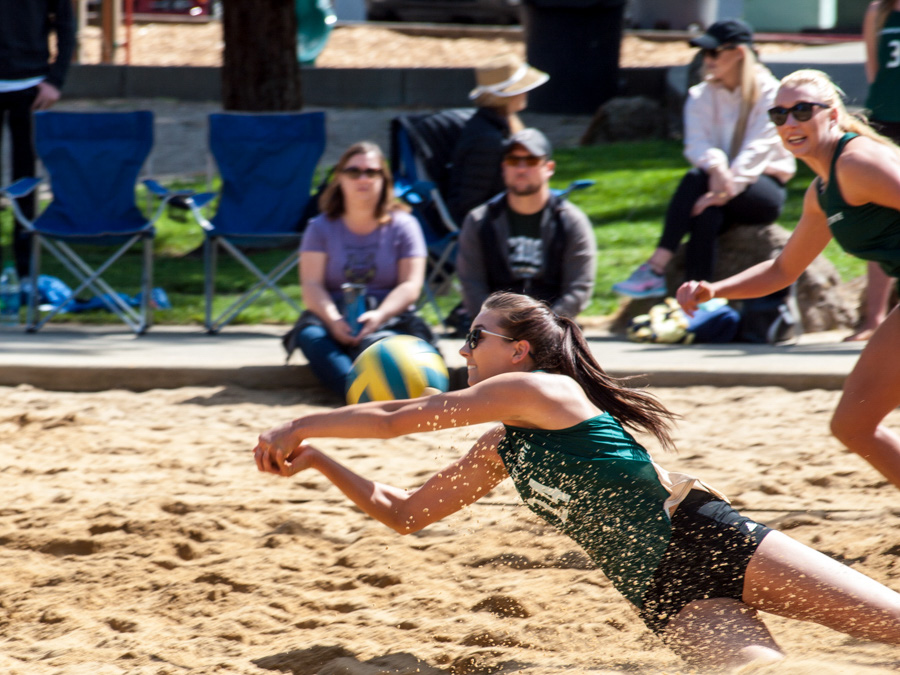 The No. 5 team of Murdock and senior Courtney Dietrich lost their first set to Cal Poly 21-12, but came back in the next two sets and won with scores of 21-18 and 15-10.
With a quick 2-0 set victory from the No. 4 junior tandem of Meadows and Lana Brown, the Hornets were one match point away from avenging their loss to the Mustangs.
Junior Kennedy Kurtz and freshman Sarah Davis won the first two sets 21-19 and 21-14 at the No. 3 spot, giving Sac State its third match win against the Mustangs and securing the overall victory.
"Capping off a win against Cal Poly, that's a special win because they're a really good volleyball them — they're well coached — and they've been ranked nationally and receiving votes on the national poll," Sac State co-head coach Ed Jackson said.
The three weekend wins put Sac State at a 7-9 record going into the end of the regular season after falling to Oregon (3-2) and Washington (5-0) Thursday in Folsom.
"That kind of momentum going into (the) Big West (Tournament) in a couple of weeks, that should be hopefully a good confidence builder for our athletes as we train for the remainder of the season," Jackson said.
Sac State will travel to Pismo Beach to compete in the Big West Tournament from April 28-29.