Senior night ends in second place finish for gymnastics team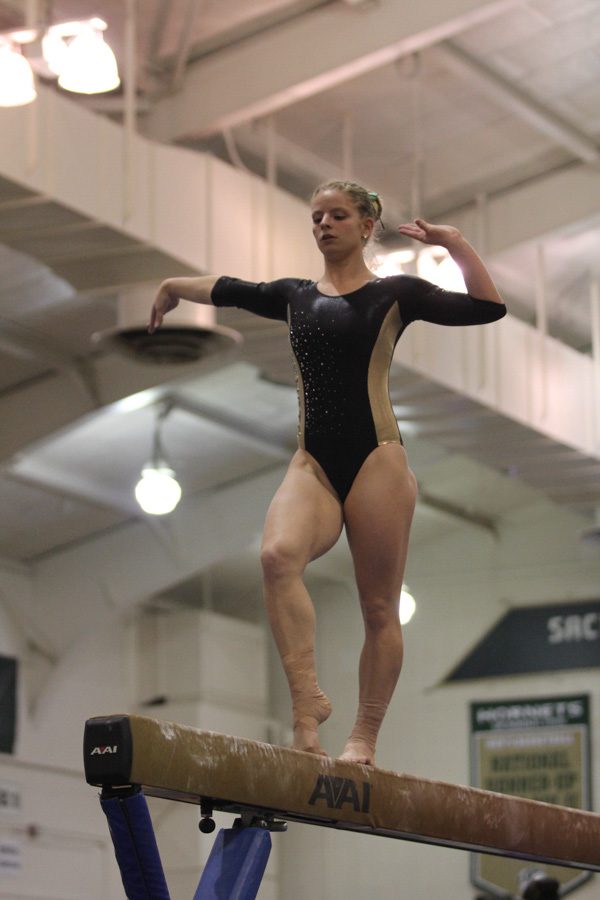 Sacramento State's gymnastics team took second place Saturday on senior night against Seattle Pacific University and winner UC Davis at the Nest.
The Hornets led both teams after the vault and uneven bars but fell into third place on the balance beam. However, Sac State seniors Anneke Klaver and Julia Konner helped catapult the team into second place after their floor exercises.
Klaver, who has performed just once this season due to injuries, filled in for the injured Lauren Schmeiss and brought the nearly sold out audience to it's feet with a score of 9.500.
"I think she needed that," junior Caitlin Soliwoda said. "That was really awesome for her to be able to come out on her senior meet and rock it."
After juniors Annie Juarez (9.675) and Lauren Rice (9.800) finished, Konner stepped in for her routine. With all eyes on her and the energy level in the building high, Konner recorded a 9.750. Juniors Jennifer Brenner and Caitlin Soliwoda then followed up by each scoring a 9.875.
"We had the most amazing crowd tonight," Konner said. "They were loud and enthusiastic. That makes performing so much more fun and so much enjoyable. We were just going to go all out and enjoy our time out there."
Konner tied for first in the meet with a score of 9.850 in the vault and helped keep the team together with a 9.525 on the balance beam.
Entering the beam, Sac State held a slight advantage over UC Davis but three Hornets combined to fall four times.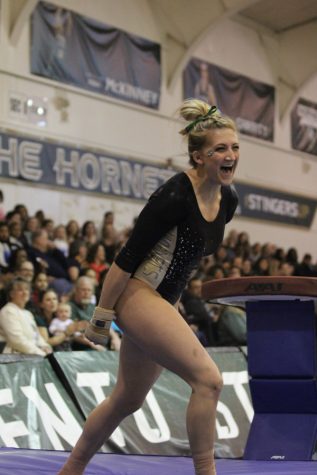 "We got to beam, and it's not what we do in the gym," Sac State coach Randy Solorio said. "In the gym we are very consistent — we hit our sets — but tonight, that is just not where we wanted to be."
Caitlin Soliwoda responded with 39.225 in the all-around, tied for first on the beam, tied for second on floor exercise and finished third in vault.
Junior Courtney Soliwoda tied for first in the meet on the uneven bars (9.850) but fell twice on the balance beam, scoring an 8.600 just eight days after setting a career high with a 9.900.
Senior Megan Kyle finished with 9.550 in vault, 9.625 in uneven bars and 9.550 on the beam to end her home career.
Klaver, Konner, Kyle and senior Emily Bolton all stepped onto campus for the first time in the fall of 2013 and cherish the experiences they've had together, Konner said.
"It's hard when you come in — you're the little freshman," Konner said. "But you always know that you have your other freshmen with you. Being with the same group of girls my whole four years has been a dream come true."
The Sac State gymnastics team will next compete Friday at 6 p.m. against Arizona State and Bridgeport in Tempe, Arizona.