Sac State strands four runners in 4-0 loss to Gauchos
Despite only allowing four hits, the Sacramento State softball team lost 4-0 after stranding four runners on base to the visiting UC Santa Barbara Gauchos Tuesday at Shea Stadium.
The Hornets (11-15, 1-1 Big Sky Conference) brought the tying run to the plate in the seventh inning after loading the bases during a two-out rally, but senior center fielder Shelby Johnston popped up to end the game.
"We're just not making the adjustments we need to early on in the game," sophomore designated player Nene Alas said after acquiring two of the Hornets' four hits. "We're popping it up into the air too many times when we need to put it on the ground."
Senior starting pitcher Taylor Tessier (4-5) allowed two runs in the first inning off a pair of walked batters, a hit and a wild pitch, but did not allow a hit or a run for the next four innings. Tessier finished the game with a loss after pitching six innings, giving up four runs (two earned), allowing four hits and dropped her earned run average to 2.89 on the season.
Gauchos' starting pitcher Veronika Gulvin (12-6) pitched a complete game shutout after allowing four hits, two walks, striking out three batters and only allowing three baserunners to get into scoring position.
The Hornets had their opportunities to score in both the third and seventh innings.
After Johnston walked to lead off the third, a sacrifice bunt and a ground out to the right side had her at third base with two outs. Junior second baseman Zamari Hinton flied out to center the following at-bat to leave Johnston stranded at third base.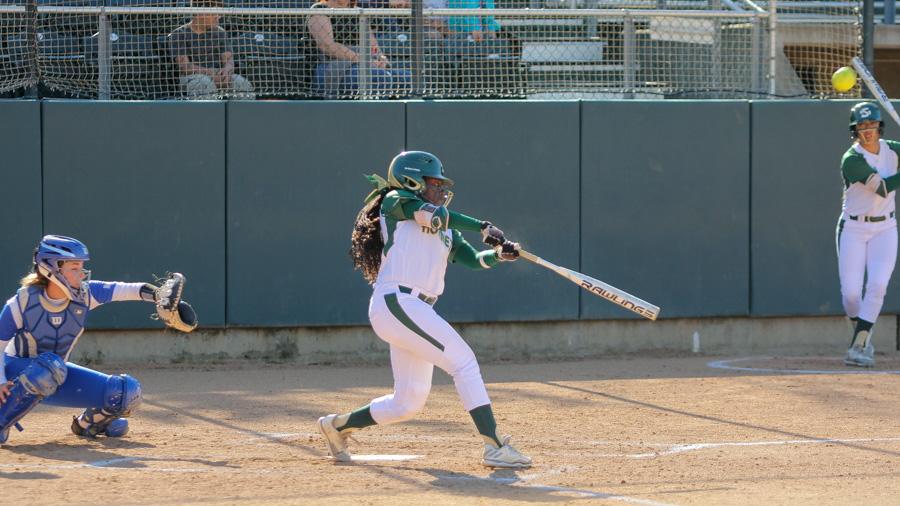 In the seventh inning, Alas and freshman third baseman Mo Spieth reached base by way of singles, and a two-out walk by sophomore pinch-hitter Tiffany Moore loaded the bases but the Hornets failed to capitalize.
"We did not do the little things it takes to get ourselves on the board," Sac State coach Lori Perez said. "We struggled to get on base, move runners over and hit the ball hard on line drives."
UC Santa Barbara took advantage of an error by backup freshman first baseman Traci Shaw — who came into the game after starting senior Jessica Ravetti left the game with a lower body injury — and tacked on two more runs in the sixth inning.
"It's not like we are getting beat, we are creating our own problems," Perez said. "The good thing is that going forward we can fix it and continue to improve."
The Hornets will return to Big Sky Conference action this weekend as they host a three-game series (doubleheader on Friday, one game on Saturday) against Idaho State at Shea Stadium.