OPINION: Nine graduation tickets is better than six, be grateful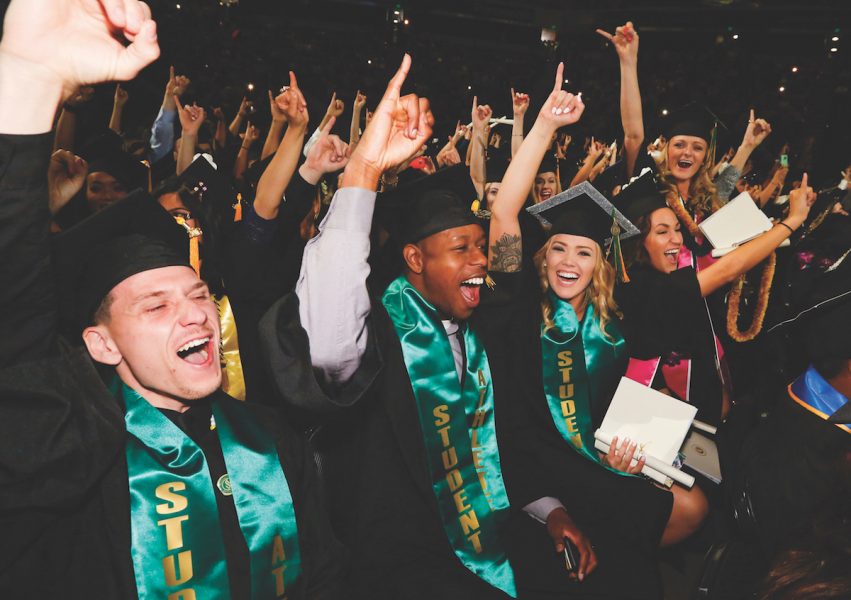 After months of uncertainty, Sacramento State President Robert Nelsen finally announced that the spring 2017 commencement will be held at the Golden 1 Center and that graduates will be allowed to claim up to nine tickets.
An earlier announcement from Nelsen about a lack of graduation space left many students upset. However, in a more recent announcement, Nelsen said that the commencement committee had selected the Golden 1 Center and the amount of tickets per graduate had been raised from six to nine.
Although nine tickets may not be enough for some students, it is still better than six. While it looks like there could be an issue here, it is extremely important that we look at the effort that the university has put into making this memorable moment as pleasant as possible for both the graduates and the family members.
The Commencement Committee considered many spaces, including Cal Expo, the Memorial Auditorium, the Sacramento Convention Center, Sac State's Union Ballrooms, Sac State's outdoor theatre and Raley Field. The Golden 1 Center was the best choice because it allows for the highest amount of guests.
The Commencement Committee has also made an effort to provide additional programs for students who may need more than nine tickets. Nelsen announced that the committee has created forum where students can exchange extra tickets.
Along with the ticket forum, the university will also be live-streaming ceremonies online as well as hosting a viewing party on campus in the University Union.
Although these options may be inconvenient, at least the Commencement Committee is offering a space for those to celebrate their loved one's graduations.
Last spring, some graduates' families were not allowed to enter because the venue had reached capacity. This new program has been put in place to allow each graduate's family and friends to be able to attend.
Many students have expressed anger because graduates of fall 2016 were given 12 guest tickets. However, there are far more spring graduates than fall graduates, so less space is available.
We have to understand that nine tickets was the best that the university could do for the large number of graduating students.

It is unfortunate that there are going to be family members that will not be able to watch the ceremony in person, but we should commend the university for the effort that they made to create a solution to that problem.
RELATED: