Hornets drop second straight game in 5-2 loss to Minnesota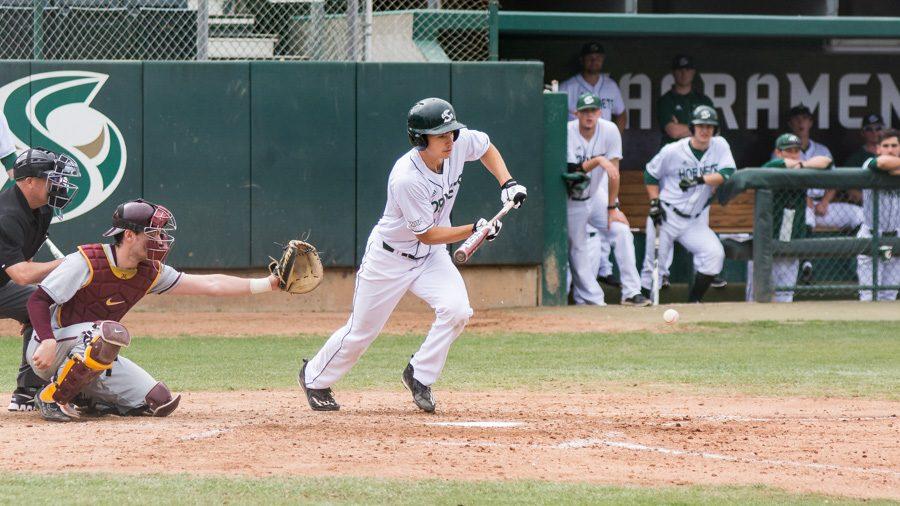 The Sacramento State baseball team lost its second consecutive game for the second time this season after falling 5-2 to Minnesota Saturday at John Smith Field.
Sac State (10-8) lost the three-game series to Minnesota (11-8) after winning only one game on Thursday.
"We just have to be honest with ourselves and realize that we were going up against a really good team this weekend," Sac State coach Reggie Christiansen said. "(Minnesota) has some guys that are very experienced and that makes them a great team. The bright spot is that we beat them on Thursday — and today I thought we had some great opportunities that we just didn't take advantage of."
After pitching one scoreless inning, Sac State senior pitcher Max Karnos gave up a solo home run to Golden Gophers' junior Toby Hanson in the second inning.
Minnesota sophomore shortstop Terrin Vavra hit a triple down the first base line to score junior right fielder Alex Boxwell in the top of the third inning. Senior catcher Matt Stemper then hit a single to score Vavra for a 3-0 lead.
Karnos allowed another run in the fourth inning after junior second baseman Luke Pettersen hit a single into left-center field, driving in freshman third baseman Jordan Kozicky and extending the Golden Gophers' advantage to 4-0.
In the top of the fifth inning, Sac State made a pitching change, replacing Karnos with sophomore Alex Dentoni.
"The strike zone was fine and this was the best that I have felt on the mound this year so far," Karnos said. "I think that I had a couple of miscues but other than that I felt OK."
Sac State put up its only two runs of the game thanks to groundouts by freshman catcher Dawson Bacho and senior shortstop Trent Goodrich to score sophomore right fielder James Outman and freshman second baseman Ricky Martinez, respectively, in the bottom of the fifth inning.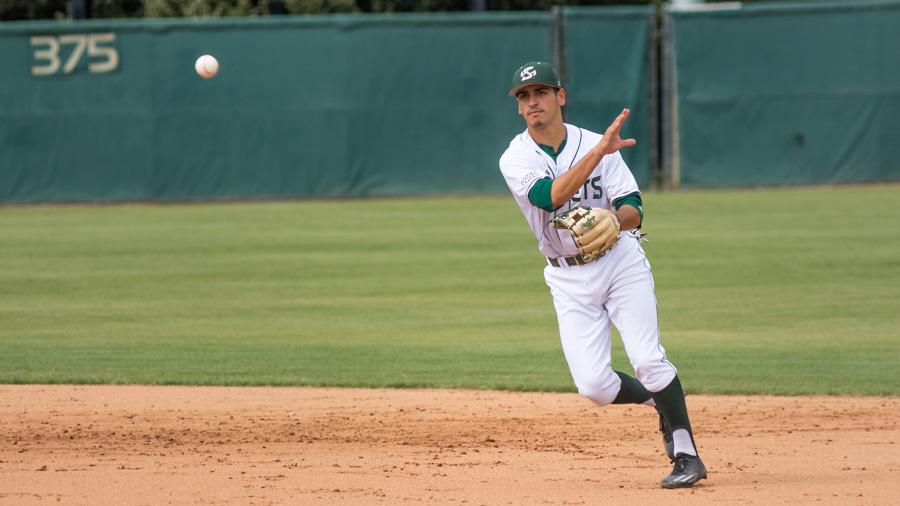 "It definitely would have helped to get one or two more key hits," Outman said. "(Minnesota) has a very good pitching staff — they have some guys with really good offspeed pitches. Their fielders also made big plays when they needed to, such as double plays, and they made very few mistakes."
Minnesota responded in the sixth inning with a solo home run from senior center fielder Jordan Smith for a 5-2 lead.
Sac State will return to action Wednesday on the road against Wichita State (10-7) at 4 p.m. in Wichita, Kansas.
"I think that we are in a really good place," Christiansen said. "So far, we've played a really tough schedule and I think that's only going to help us."