'Grey's Anatomy': First season a testament to show's longevity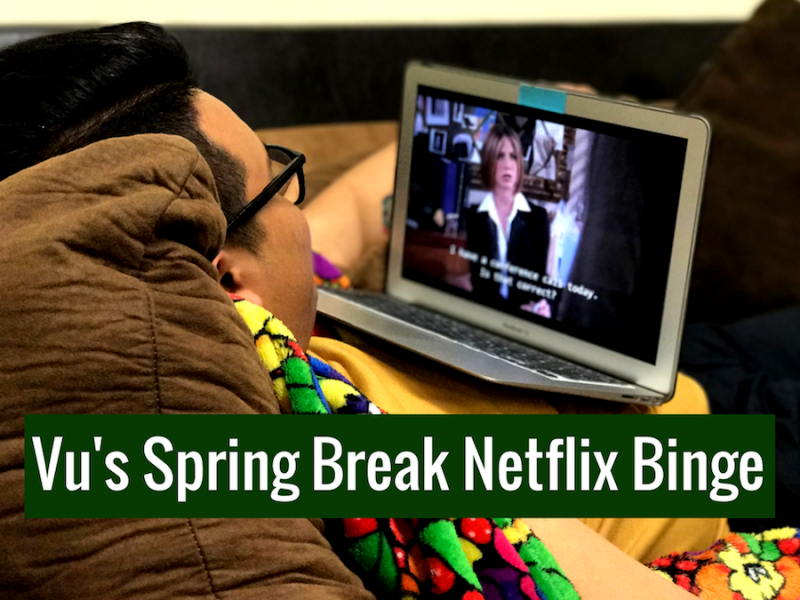 My back is sore and my eyes are dry, trying their hardest to stay open at 5 a.m. on Thursday as I was more than five episodes into the first season of Grey's Anatomy.
The nine-episode first season starts off with Meredith Grey (Ellen Pompeo), a new intern at Seattle Grace Hospital, waking up next to Derek "McDreamy" Shepherd (Patrick Dempsey) after a one night stand. McDreamy later turned out to be Meredith's boss' boss at the same hospital.

(Courtesy of GIPHY)
And then they dated — kind of — until the season finale when Addison Shepherd (Kate Walsh), McDreamy's wife who cheated on him with his best friend in New York City, showed up.
At Seattle Grace, Meredith was assigned to a group of four other interns — Cristina Yang (Sandra Oh), the ambitious one; George O'Malley (T. R. Knight), who's in love with his roommate Meredith; Izzie Stevens (Katherine Heigl), a former lingerie model-turned-doctor, and Alex Karev (Justin Chambers), a mean-spirited bully — under the supervision of resident physician Miranda Bailey (Chandra Wilson), whose nickname is "the Nazi" among the other doctors because of her take-no-shit attitude.
I haven't seen enough medical dramas in my life to compare Grey's to those other ones like House or ER.
But I'm a huge fan of Scandal and How To Get Away With Murder — both of which are produced by Shonda Rhimes — and Grey's is nothing like them.
Grey's, created and written by Rhimes since 2005, beats to its own drum — more energetic, high-paced and quick-witted. The only different thing about Grey's is its talking speed — much slower than Scandal or HTGAWM, unless they're trapped in the chaos of the operating rooms, which happens every episode on Grey's.
So if you have a fear of blood, then I'd recommend finding another lighter-hearted show to binge. But if you don't, then do yourself a favor and make some popcorn, uncork a bottle of wine — Olivia Pope-style — and get ready to go on an emotional ride with a set of very diverse cast.

(Courtesy of GIPHY)
You'll enjoy it and it's totally worth the high calorie intake.
Final Verdict: Will I continue to invest in bingeing the show after spring break? Hell yes!
Let me know in the comments what you think I should watch next. And check back Tuesday to Friday to see how I'm coping with this much binge watching.
RELATED: