Road to Reno: Hornets leave the Nest for Big Sky competition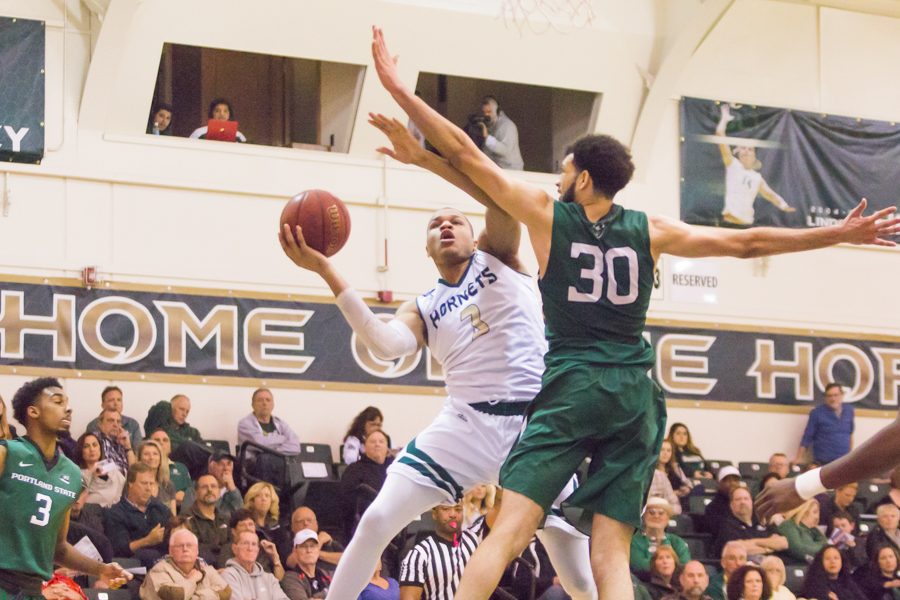 The Sacramento State men's basketball team has won two consecutive games and has some momentum going into the last 10 games of the regular season.
The Hornets are currently tied with Portland State for seventh place (out of 12 teams) in the Big Sky Conference after defeating the Vikings on Jan. 28. Both teams have a 4-4 record in conference competition.
Sac State coach Brian Katz wants the team to improve in several aspects of the game before the Big Sky Tournament on March 7 in Reno, Nevada.
"There are times where we have trouble rebounding," Katz said. "There are also times where we have trouble taking the ball and … shooting free throws. I would say I want us to be more consistent."
However, it will not be an easy task for Sac State playing six of its next 10 games on the road.
Senior forward Nick Hornsby said that it is always tough to play away from the Nest, but he is still confident in his team to get wins.
"It's pretty hard," Hornsby said. "Coach (Katz) always says that we have to play harder and better but we are pretty confident going on the road knowing that we can win those games."
Dating back to the 2012-13 season, Sac State has had its fair share of difficulties away from the Nest, going 19-49 on the road since then.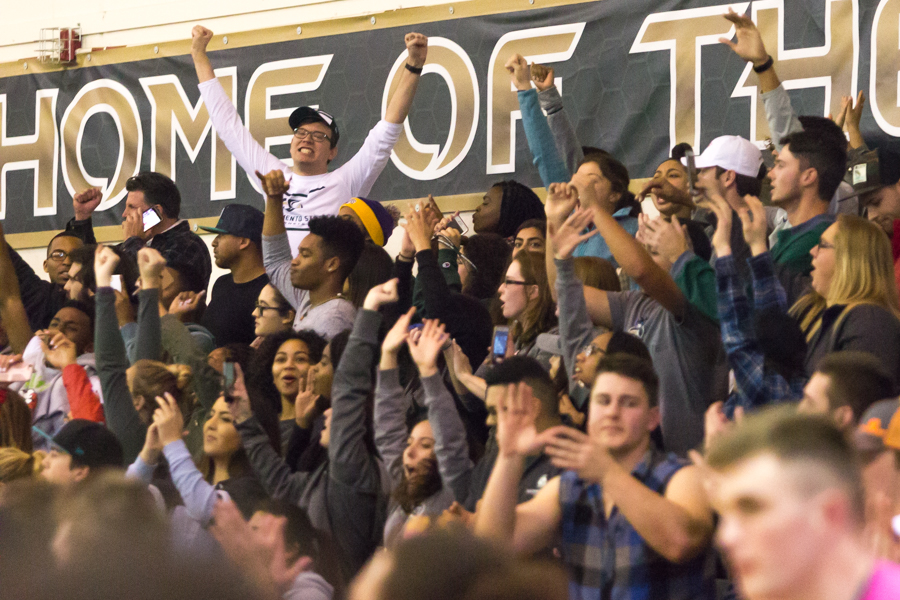 So far in conference play, however, Sac State seems to have overcome those obstacles as it has a 2-1 road record, and is averaging 79.3 points per game while shooting approximately 52 percent from the field on the opposition's home court.
The Hornets' two Big Sky road victories include a 88-83 win over Southern Utah (Jan. 12) and a 74-62 win over Northern Arizona (Jan. 14).
Katz said that during that three-game road trip, which included a 83-76 loss to Portland State on Jan. 7, the team grew up and gained a lot of confidence during what he said was the hardest road trip because of the higher altitudes in Utah and then a five-hour ride from Utah to Arizona.
"We're definitely going to run into obstacles on the road," Katz said. "I think our guys have become more confident in the fact that we can win anywhere and anytime, but you have to convince your guys that it's not really where you play, but it's about how you play."
Sac State will be doing a lot of traveling throughout the whole month of February, and for half of March, traveling approximately 4,646 miles in their six road games.
Along with traveling over four thousand miles over the course of February and March, the second half of conference play will also be difficult in states such as Colorado, Utah, Idaho, and Montana, all of which are in different time zones. Jet lag could possibly be an issue for the Hornets.
However, junior guard Marcus Graves does not look at the fact that the team will be on the road for six of their next 10 games as an issue.
"We have to get it done by any means necessary," Graves said. "We can't make excuses that we're on the road. Luckily we got a couple of big wins here at home but now we have to go on the road and hopefully get a couple of wins."
Junior guard Jiday Ugbaja believes that this team will be able to stay focused during their last 10 games of the season, including the six on the road.
"In the Big Sky every game is going to be hard, whether we are at home or on the road," Ugbaja said. "We have to go out there every game and be aggressive."
Sac State will look to get its third consecutive win as the team travels to Cheney, Washington, to play Eastern Washington. The game is set to tip off Thursday at 6:05 p.m.