Men's basketball team tops Southern Utah on senior night 86-76
The Sacramento State's men's basketball team snapped its two-game losing streak Saturday with an 86-76 win over Southern Utah on senior night at the Nest.
Sac State (11-16, 8-8 Big Sky) shot 52.8 percent from the field, while only allowing Southern Utah (5-24, 3-13 Big Sky) to put up a 38.5 shooting percentage on the night.
Senior forward Nick Hornsby led the way with a game-high 22 points and 11 rebounds during his last game at the Nest. Fellow tri-captain and senior center Eric Stuteville delivered 12 points and six rebounds, while senior guard Trevis Jackson forced multiple turnovers — getting two steals for himself — on the defensive end with full-court pressure.
"They're three kids that we will long remember when they are out of this program," Sac State coach Brian Katz said in regards to his three senior captains. "I can't say enough about them or what they have brought to this program."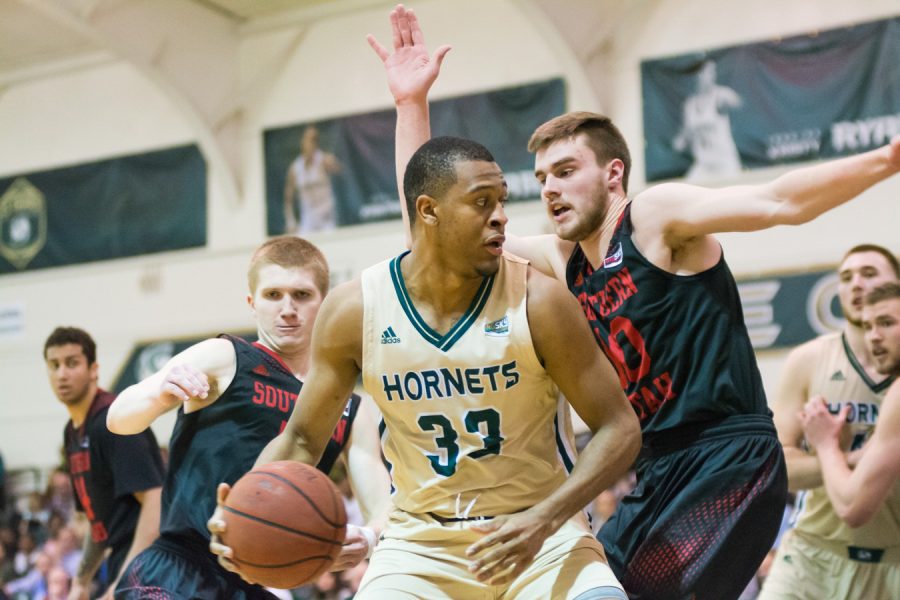 Hornsby said that senior night was just like any other game, in terms of the workload involved in winning, but admitted that he wanted this one a little more than the others.
"We have been counting down every game and how many games that we have left playing together," he said. "Knowing that family and friends were here — it was just a game that I wanted really bad."
Offensively, along with Hornsby and Stuteville, Sac State had three other scorers in double digits; junior forward Justin Strings had 18, junior guard Marcus Graves had 15 and freshman forward Joshua Patton had 10 points off the bench.
Coming into tonight's game, Sac State's defensive game plan was simple: find a way to stop the No. 1 scorer in the Big Sky Conference — Southern Utah senior guard Randy Onwuasor. Onwuasor, who did not score his first official field goal until there was 6:58 left in second half, averaged 23.4 points per game entering Saturday and the Hornets held him to seven points on 2-of-12 shooting from the field.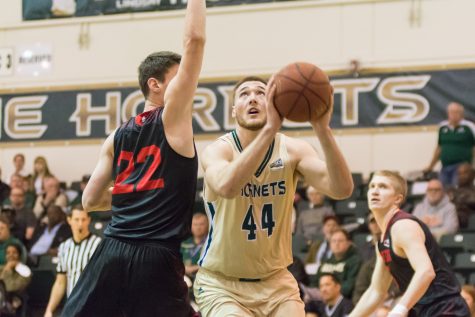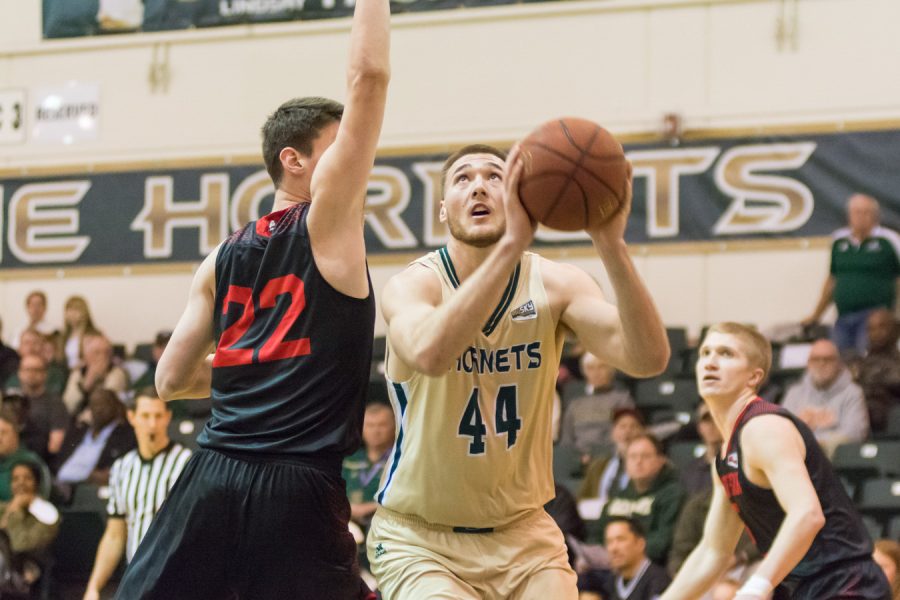 "We always try to take out who we think could be the best player on the other team," Katz said. "That was our game plan and I thought our guys did a great job defending (Onwuasor)."
The first half of the game included eight lead changes and a total of five ties. In the second half, Sac State outscored the Thunderbirds 50-43, while shooting 59.3 percent from the field. Southern Utah cut the lead to 72-68 with 2:17 remaining in the game, but the Hornets closed it out with a 14-8 run.
Sac State will travel to Grand Forks, North Dakota, for a matchup against the Fighting Hawks — which beat the Hornets 90-82 in overtime on Dec. 31 — at 7 p.m. Thursday at Betty Engelstad Sioux Center.
"It's going to take an immense amount of focus on our part," Stuteville said. "We can't have setbacks like we did (against Northern Arizona) so we have to be crisp and play our brand of basketball."