Late professor remembered for more than teaching at art reception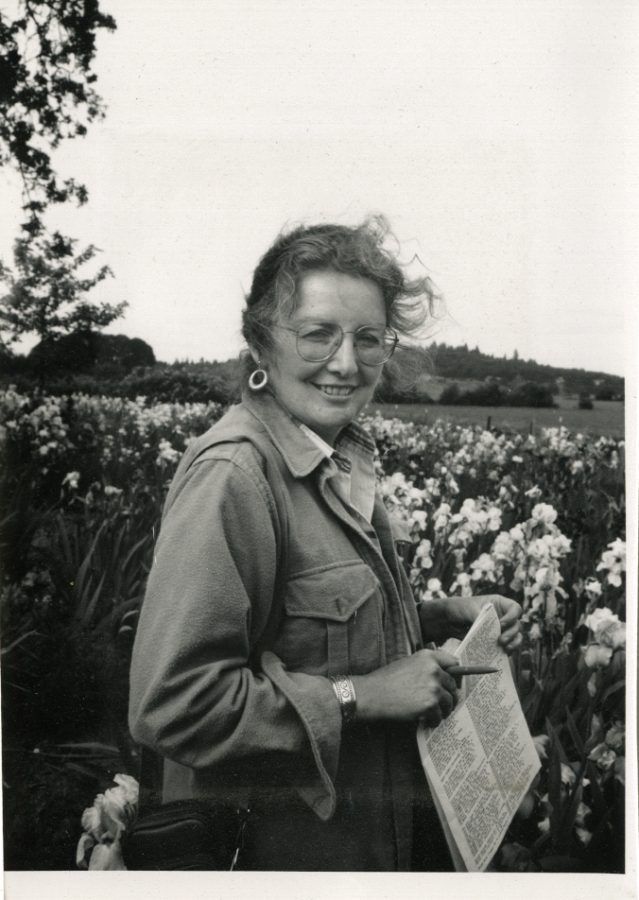 The late Valerie Wheeler was honored at an art reception featuring her work by more than 100 friends, family, former students and colleagues.
The reception was held Saturday at the Kadema Hall Robert Else Gallery for people to come to see her art and pay respects to her life and legacy on campus.
Wheeler, who died of leukemia at the age of 66 on Jan. 16, had been a professor at Sacramento State for 40 years and was a professor emerita of anthropology.
Wheeler held a master's and Ph.D. in anthropology, went back to school in her retirement and earned a second master's in art from Sac State in 2012.
From there, she assisted in courses — particularly with art professor Mark Emerson and his Art 145 class.
"Valerie became an integral part of the breadth and scope of the curriculum," Emerson said. "Valerie helped the students with all aspects of the printing process and was always eager to meet the new students and welcome the returning students. Like any dedicated teaching professional, Valerie was at her best when interacting with students and fellow faculty. We will miss her very much."
Wheeler's art displayed at the gallery includes pictures of farms and nature made from platinum printing techniques to produce black-and-white art photographs.
Much of Wheeler's work was inspired by her early life.
Growing up in Ohio with her sister Hannah Wheeler Andrews, Wheeler lived on and later owned her family's farm that once belonged to her great-great uncle — Thomas Edison.
Wheeler's time as a teacher in the anthropology department impacted students like Barbara Cunningham, who graduated in 1993 with a bachelor's degree and completed her master's in 1997 after starting school at the age of 41.
"Valerie was so much more than a teacher," Cunningham said. "She taught us well and was very demanding."
Cunningham wasn't the only student in the outdoor courtyard where part of the reception was held. At the beginning of the reception, her son, Edouard Nammour — the event's lead speaker — asked how many people were former students. Roughly 20 percent raised their hands.
Among people who paid their respects were President Robert Nelsen and former President Donald R. Gerth.
Gerth — who is the longest president in Sac State history, serving from 1984 to 2003 — spoke about how Wheeler was helpful to him when he first arrived at the school.
"She was helpful, friendly, and just an enormous help for a new kid on the block," Gerth said. "She is one of the builders of this institution — a culture of which is supportive of students and faculty."
Her second son, Kymry Esainko, a pianist in San Francisco, opened and closed the ceremony on the piano, something which was very important to Wheeler.
Emerson, who went with Wheeler to San Francisco for university purposes several times, mentioned how she always pointed out proudly where Esainko lived as they drove by.
Hannah Wheeler Andrews paid tribute to her sister.
"She was a loyal spouse, a loving parent and grandmother, an intellectual peer, a demanding teacher, a challenging mentor, a friend, an artist, an avid gardener and a responsible and complex adult," she said.