Former Sac State long snapper signs with New York Jets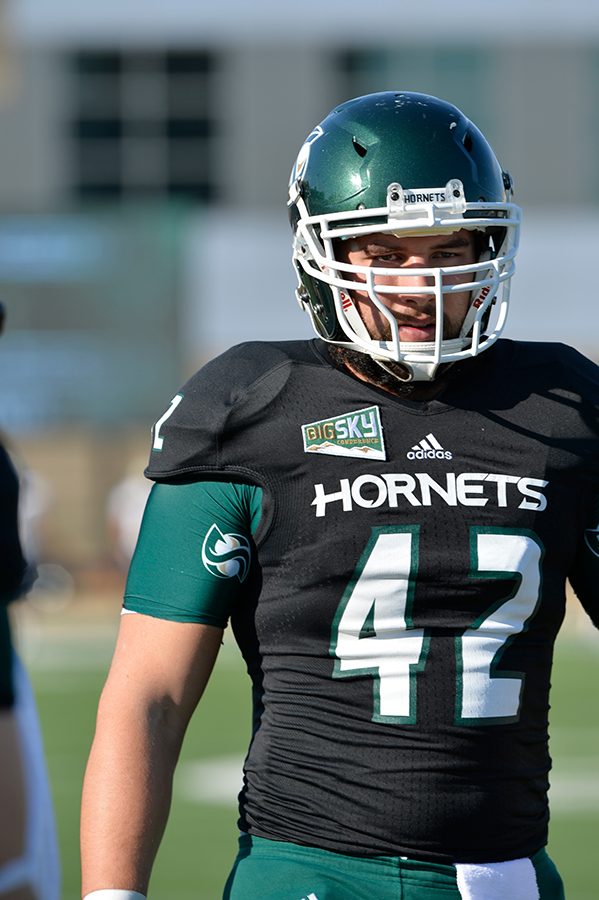 From practicing with his older brother in the front lawn of their childhood home to the NFL, former Sacramento State long snapper Josh Latham's professional football career has begun.
Latham, who served as the Hornets' long snapper from 2013 to 2015, signed with the New York Jets on Feb. 6 after remaining a free agent for a year without an NFL contract.
Outside of New York, Latham garnered interest from three other NFL organizations — the Tampa Bay Buccaneers made him an offer, while the Detroit Lions and Green Bay Packers also expressed interest. However, Latham said the coaching staff in New York was the deciding factor.
"I really liked the organization — I got along with the special teams coach and all of the staff that I met when I was up there," Latham said. "Those are the guys you are going to be working with every day, so having that good line of communication between me and the special teams coach really helped out."
Latham, 23, will not be the only player at his position to arrive to the Jets' training camp in 2017. He will be joining Tanner Pardum, who has been the starting long snapper in New York for the past seven years, and newcomer Zach Triner from Assumption College in Massachusetts.
While the Jets seem to be inciting competition at the position, Latham said he feels confident in his ability to win the regular-season job.
"I feel that the odds are in my favor for starting this coming season." Latham said. "My athleticism is a big thing with long snapping. I played multiple positions in college, so when you have a long snapper that can get downfield and make a play, that really stands out and coaches like to see that."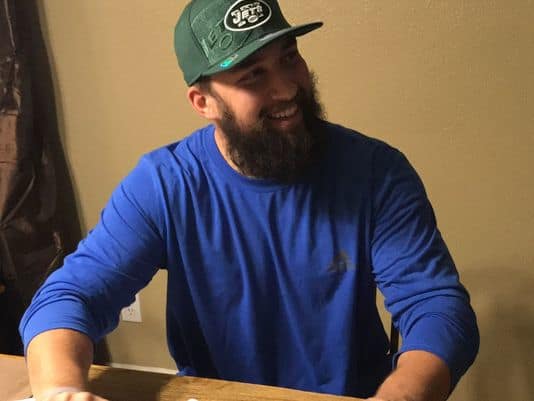 That athleticism comes from Latham's multifaceted background on the gridiron; when he stepped foot on campus at Sac State, Latham was competing for jobs as both defensive end and fullback.
However, an open spot at long snapper allowed him to keep his scholarship and find a permanent role on the team where he was found most valuable.
Latham's ability to snap the football was not his focus growing up, but was a skill that his older brother, Cole Hembre, taught him on the side while he was earning all-section honors in high school as a linebacker.
Hembre played center and long snapper at Briar Cliff University in Iowa. While the ability to long snap birthed Latham's NFL career, Hembre said the nature of his lessons were informal and recreational.
"I was in high school, he was in middle school, (and) I was just in the front yard practicing with my teammates," Hembre said. "With him being around me and my friends (and) us showing him how to (play) at a younger age — it was just kids in the front yard throwing the ball around."
The two brothers grew up in Redding and attended Foothill High School in nearby Palo Cedro.
At Foothill, Latham was a standout and caught the eye of Cougars' football coach Bryon Hamilton, who was head coach from 2003 to 2012.
"When you coach at the high school level, you look at kids, and look to see if they have the ability to play at the collegiate level," Hamilton said. "With (Josh's) size, athleticism and speed — we knew he'd certainly have that ability."
Latham will be the first player from Foothill High School to play in the NFL, but does not worry about the pressure of being an anomaly.
"You have to ignore that kind of stuff," Latham said. "At the end of the day, you are still doing your job, snapping the same distance and playing the same game. Guys get a little bigger and a little faster, but football has been something I've been doing for a long time."
Another thing that Latham has done for a long time is enjoy his small town roots in Palo Cedro — which has a population of 1,269 people — but now he must transition to life in New York City.
"Moving to the biggest city in the United States is intimidating for sure, but the facilities are in New Jersey, which has more of a small town feel to it, so it is like a getaway from the city," Latham said.
With the NFL schedule for 2017 yet to be announced, expect Latham to make his preseason debut for the New York Jets in early August.