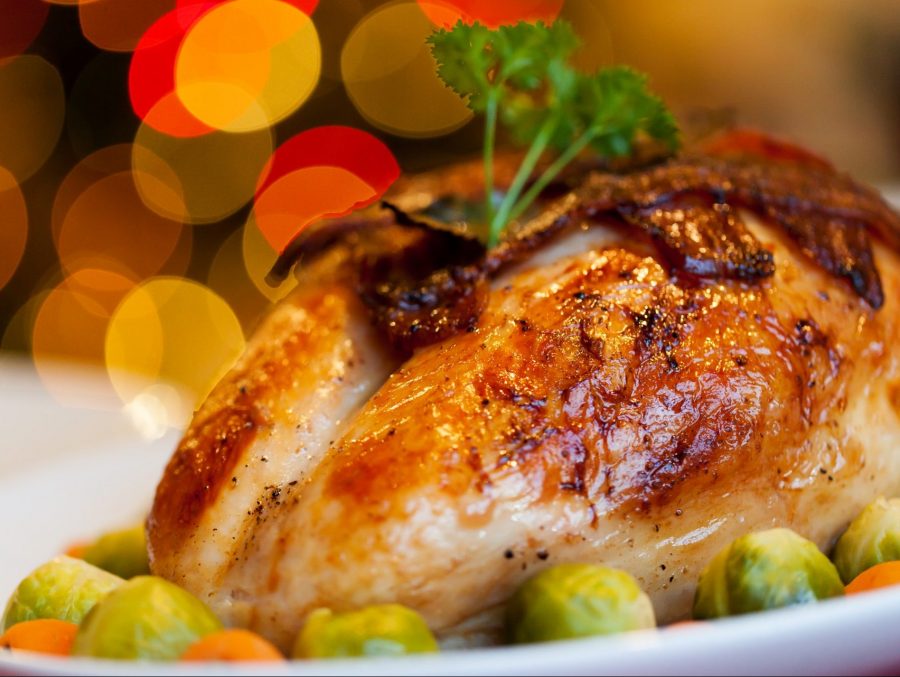 Since 2015, Sacramento State has been known for having the seventh most diverse student body west of the Mississippi River.
And with Thursday being the much awaited Thanksgiving holiday, here are some ways students and faculty from different cultural backgrounds celebrate this long-standing American tradition.
Ethnic and Native American studies professor Annette Reed is from the Tolowa Dee-ni' Nation tribe.
In past years, Reed used to go to Alcatraz, where people would gather on Thanksgiving morning at dusk for a gathering to commemorate the 89 American Indians who occupied the island in 1969 after the prison was shut down in 1963. The occupation lasted for more than two years before the U.S. government ended the seizure in 1971.
For Reed, Thanksgiving is a time of prayer, solidarity and celebration for the Native American community.
Reed said her family celebrates Thanksgiving during winter and summer solstice —a time when they can give thanks to when the first salmons arrived in the northwest region of California.
"When the salmon first come in the fall, (the community) might do a salmon ceremony, or in the summer, we'd fish for smelts," Reed said. "During the summer, there are different brush dances which are healing ceremonies or a white deerskin dance certain years."
During the family dinner, Reed said she serves everything that any other ordinary American family would have on their table: turkey, stuffing, green beans, cranberry sauce and yams.
Spanish professor Roberto Knorr grew up in the city of San Sebastian, Spain. He moved to America to study English in 1985.
On Thanksgiving, Knorr said he also goes the traditional route and serves turkey and other fares like mashed potatoes and casseroles.
Music, for Knorr, also plays a huge part in how his large family celebrates the holiday.
Even though Thanksgiving doesn't hold any special meaning for him specifically, it was his wife's side of the family that helped him adapt to the tradition.
"In Europe, there's no Thanksgiving," Knorr said. "(Since I moved here,) I think Thanksgiving is a gift to us and (our) everyday culture in the United States."
Andrew Yang, junior electrical engineer major, is of Hmong descents and he said that a typical Thanksgiving dinner in his family consists of everything traditional but with an Asian touch — papaya salad and special broiled chickens.
"Thanksgiving is just a time where our families come together and enjoy the day. So we're always looking forward to it and we know it's a day where we have fun," Yang said.
Jorge Quintana, senior english and ethnic studies major at sac state, is of Chicano origin from Mexico.
At dinner, the Quintana household serves a combination of American (ham and mashed potatoes) and traditional Mexican dishes like pozole, tamales and spicy green spaghetti.
"Every thanksgiving is different (since) there's no tradition in my family," Quintana said.
But for Quintana, beside the family gathering for a thanks-filled weekend, the holiday no longer holds much of the special meaning it used to have since Black Friday has turned the tradition into a commercialized frenzy — a similar sentiment shared by Yang.
"Because of Black Friday, Thanksgiving now has people more concerned about saving money to buy stuff," Quintana said, "which is an idea of Thanksgiving I don't support since I feel like it's a day where families get together to feast and spend time together."