WATCH: Student-rapper dares to be different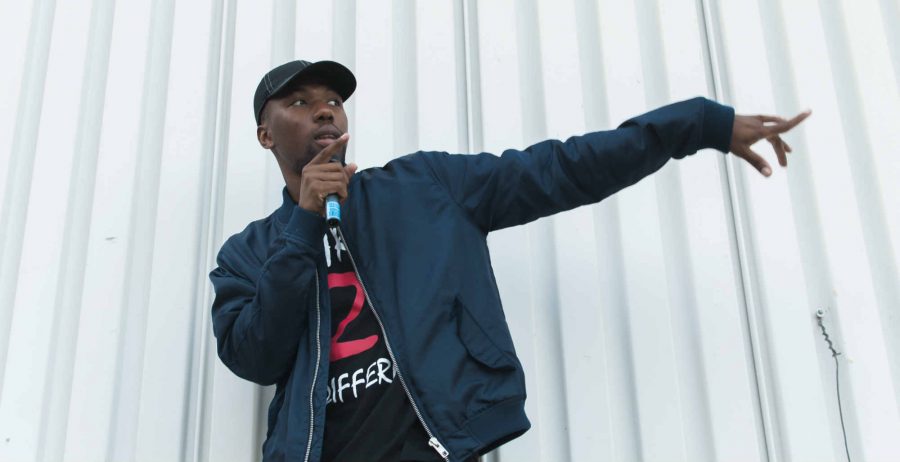 Harold Williams Jr.
October 13, 2016
"I'm going to do something different because people are afraid to be different," said senior communication studies major Mathew Osivwemu, better known by friends and local hip-hop fans as Oke Junior.
Oke, which means "gift" in the Nigerian language of Warri, recently releases a new mixtape entitled "Dare 2 Be Different" on Sept. 22.
With subject matters mostly being about relationships and the grind of being an artist, the seven-track hip-hop mixtape is more than just your average rap songs, according to Oke.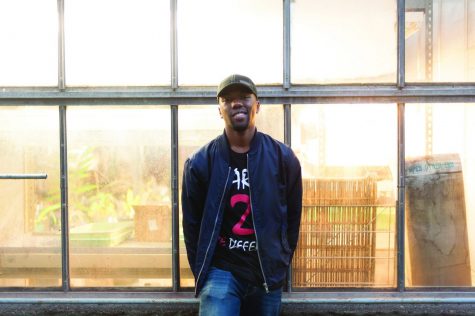 "('Dare 2 Be Different') is plenty self-explanatory," Oke said. "It separates myself from everybody else and not boxing myself into one particular style on this tape. It's only seven tracks, but I (still) want to show different sides of me in my music."
Born and raised in East Oakland, Oke started rapping in high school after an impromptu performance for his older brother, who inspired him to begin performing. Oke said his brother also gave him the much needed criticism and advice on how to become successful in the profession.
"He was just teaching me the game of music," Oke said.  "My first time rapping for him he told me, 'if you want to do this music stuff you've got to take it seriously. You've got to have real lyrics and something people can relate to.' "
According to Oke, "Dare 2 Be Different" was conceptualized after inviting his mom to his performance at Ace of Spades in January, where he was the opening act for hip-hop legend Too $hort.
"She was telling me she doesn't want me to sound like everybody else," Oke said. "That was the first time that my mom gave me criticism on the music side, so I was like 'Man, I got to be different.' Now, I'm just going to do something that I want to do and I don't care what anybody else thinks."  
When explaining the stage name Oke Junior, the hip-hopper said that his first rap moniker came about as a tribute to his late father, who died in 2012 after battling kidney cancer.
"When my father passed away I took the name 'Oke' to pay homage to him," the student rapper said. "I added the 'Junior' because he's Big Oke and I'm Lil' Oke. He was one of my biggest inspirations. He taught me so much. I've seen him struggle, I've seen him sacrifice, and I've seen him hustle."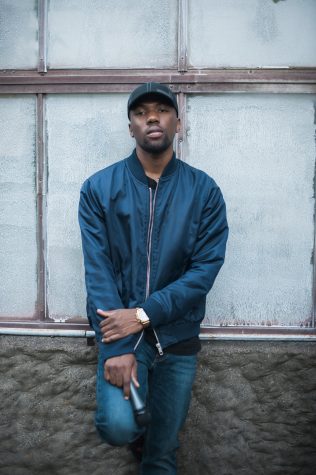 With influences such as Tupac Shakur, Kanye West and Notorious B.I.G., Oke said that much of his motivation comes from his passion for the genre, which is a constant grind to gain enough success so that he is able to provide for his family, and receive compliments from artists that he looks up to.
After performing at Oakland Live, a weekly open mic event, earlier this year, Oke said he was approached by hip-hop artist and fellow Oakland native Mistah F.A.B., who has worked with the likes of Mac Dre, Chris Brown and Snoop Dogg.
"Mistah F.A.B ended up signing my (mixtape), which was big," Oke said.  "It meant a lot to me because I grew up (listening to) him and for him to sing my song or shout me out (on Instagram) was crazy."
In addition to meeting Mistah F.A.B., the proud Hornet has also opened for 2 Chainz and Nef the Pharaoh.
Because of all the accomplishments thus far, Oke said it can be quite difficult to balance work, relationships, and life as a student and hip-hop artist.
"Sometimes I'll have a homework assignment and I'm like 'Man, I don't feel like doing homework, I want to write some music," Oke said.  "It's working out better this semester because last semester, I was working 30 hours a week. Now, I'm off weekends so I have more time for both homework and music."
In November, Oke will headline his first show in Napa. Meanwhile, he said it's going to have to be a juggle between education and music until that day when he can pursue the latter full-time.