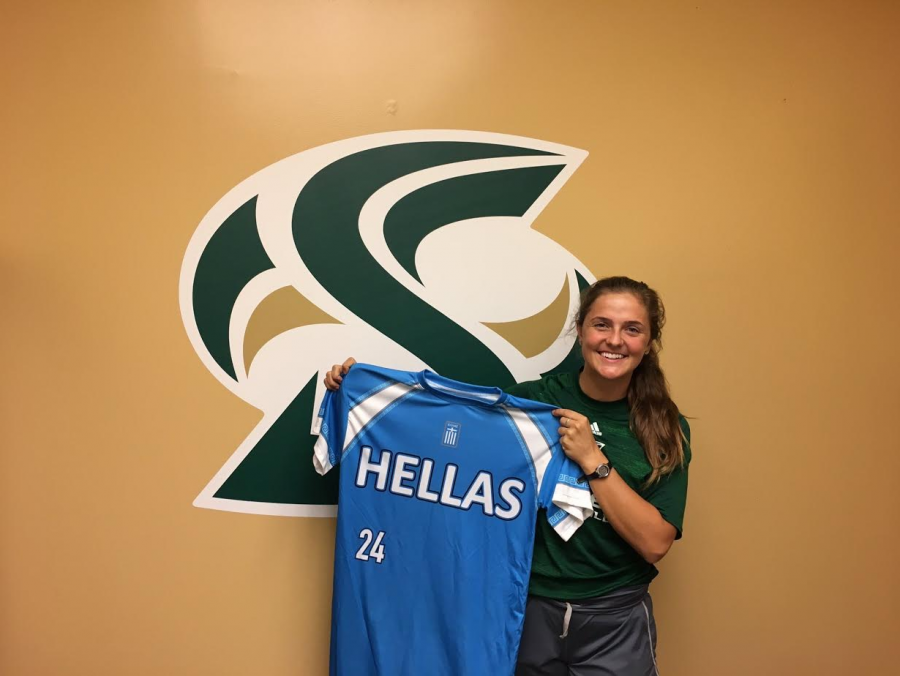 This July, Sacramento State senior softball catcher Nikki Gialketsis spent 10 nights in a Canadian schoolhouse with girls from 10 different countries.
However, this was no summer camp — it was a business trip as Gialketsis represented Greece in the Women's Softball World Championship.
After winning bronze with the Greek national team in a European Under-22 tournament in 2014, Gialketsis was invited to compete in a multinational tournament hosted by the World Softball Baseball Confederation in Surrey, British Columbia, Canada.
"The point of the tournament was to get softball back into the Olympics in Tokyo, to prove to the (WSBC) that softball is around the globe," Gialketsis said. "That's why there were 31 countries in this tournament, when normally there were only 19 countries that were allowed to come."
Thanks to the success of the tournament and lobbying from thousands of softball players and fans, the sport will return to the 2020 Olympic Games for the first time since 2008. One of the reasons softball had been omitted from the Olympics was the United States' dominant record, but Gialketsis saw that other countries had no less passion for the game.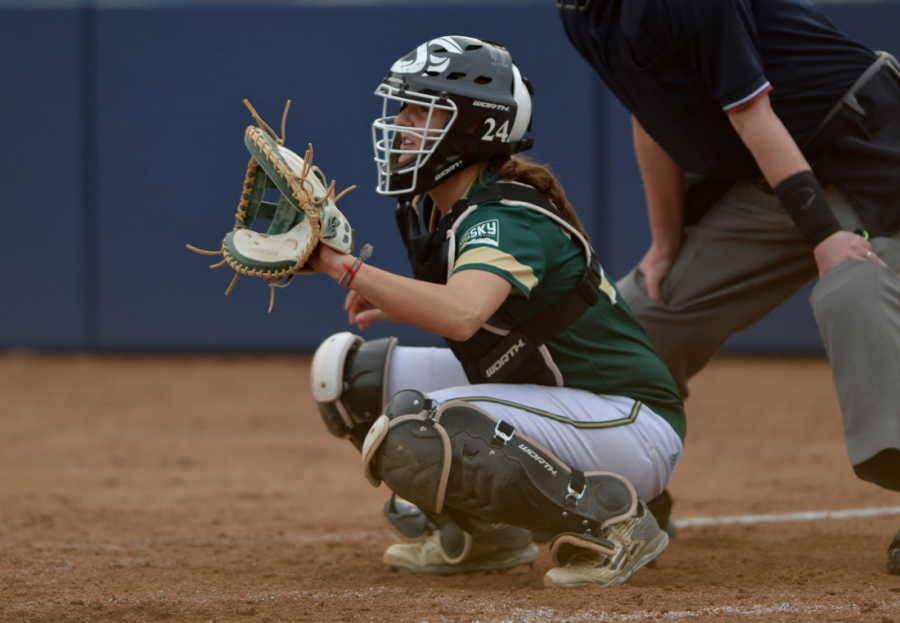 "I had girls up there crying to me, telling me how much they love (softball) and how much they wish they could be as good as the Greek-American girls because they don't get the chance to practice," Gialketsis said. "The Greek natives only get to play six games a year because softball is not really huge in Greece. (There are) girls all across the globe who would give anything to play this game as many times as we get to play it (in America)."
In order to play with the Greek national team, Gialketsis had to obtain Greek citizenship by tracing her lineage back to her great-grandfather. In 2014, with the help of her mother and lawyers in Greece, Gialketsis and her family were able to complete a process that would normally take two years in just two months.
Over the next few weeks, Gialketsis was fully immersed in Greek culture, spending her days with her native teammates, some of whom were bat girls during the 2004 Olympics in Athens.
"I got to go out every night with girls that lived in Greece rather than as a tourist," Gialketsis said. "I got to experience what Greek life was like. They go out to coffee a lot (around) one in the afternoon, and they don't eat dinner until like 10:30 at night."
This year in Canada, Gialketsis and her teammates continued where they had left off.
"I became very close with the Greek girls, just because they were born somewhere that half my heritage is from," Gialketsis said. "I don't think the language barrier really affected how (we) got along."
On the field, Gialketsis batted .379 and struck out only twice in nine games against eight teams, including Cuba, China, Uganda and Austria. Though Greece did not place in the finals this year, they finished the tournament with a 6-4 record, which included a forfeit from Pakistan.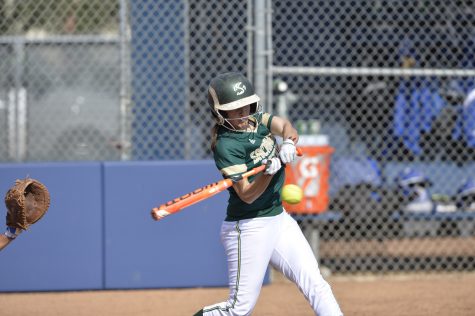 Back in Sacramento, the softball program, including head coach Lori Perez, was proud of their catcher. Perez initially helped Gialketsis land a spot on the Greek team in 2014.
"I was excited for her," Perez said. "I felt that it was very deserving. Nikki is somebody that always comes every day ready to work (and is) really is passionate about playing the game."
Gialketsis worked an internship over the summer, so she was initially uncertain whether she would be able to play in the tournament. Since she was granted time off to travel shortly before her trip, she made no prior announcement of her trip to Canada.
Consequently, few of her Sac State teammates knew she played in the tournament until they saw pictures on Facebook. Hornet junior pitcher Celina Matthias was both surprised and motivated by the news.
"That's one of my dreams, to go out of the country and still play," Matthias said. "Knowing that she did that was, I feel, a really big accomplishment for her and kind of inspired me to do better as a player so I can get to that level."
With two years of international experience, Gialketsis has continued the legacy of Sac State softball players and alumni of competing on the global stage.
"We've had a number of players that have had the opportunity to play internationally, whether they're representing the U.S. or potentially another country because of their heritage," Perez said.
Notable players over the years have included Izmena Cabrera, who played for the Puerto Rican national team from 2009-11 and Susie Bugliarello, who graduated from Sac State in 1997 and represented Italy in the 2000 and 2004 Olympic Games.
Now, Gialketsis can add her name to this prestigious list of Hornets.