Colorful performances commence Sac State's first-ever Cultural Clubs Fair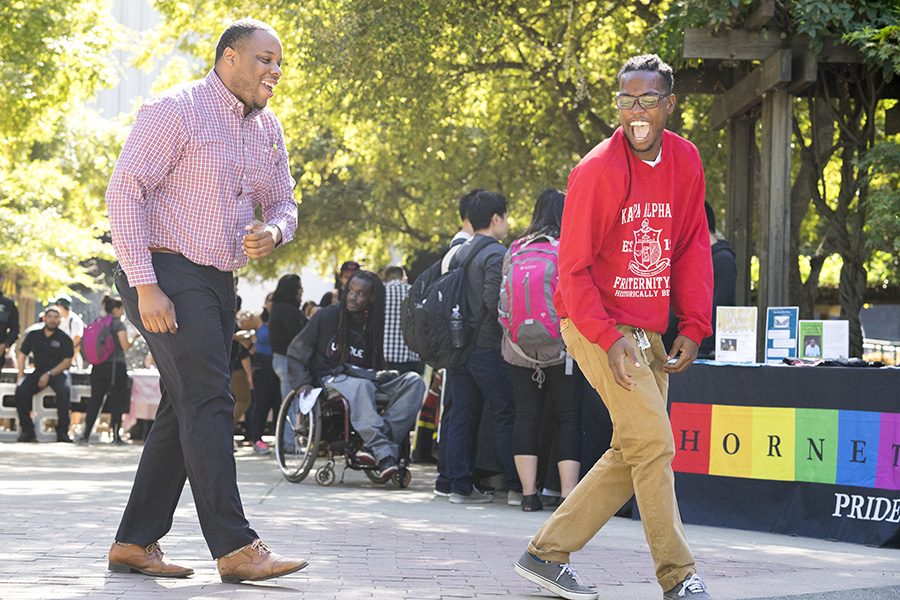 The Library Quad was loud with music from large speakers Tuesday afternoon as dancers and members of various clubs and organizations on campus came together to celebrate Sacramento State's first Cultural Clubs Fair.
Groups like the Full Circle Project, Rhyme Poetry Club, PRIDE Center, Black Student Union and fraternities and sororities gathered in multiple booths along the Quad to celebrate and highlight their organizations' multi-cultural missions and purposes.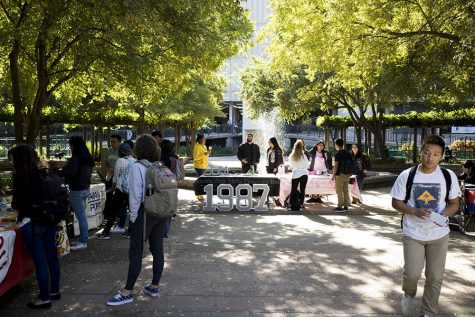 Multiple performances of songs and dances happened throughout the fair. Among the performers were Isaiah Alexander of the Black Student Union doing an original spoken word on his hoverboard, while the Cambodian Student Association taught participants how to do a traditional dance and the Salsa Loca club held a group dancing session.
The Student Organizations and Leaderships' program advisor Rikka Venturanza — the fair's coordinator — said that this event helps put a spotlight on campus groups that assist students to get involved in specific communities that resonate with them.
"We really don't see a lot of our organizations that are culturally based out here together," Venturanza said. "(The Cultural Clubs Fair) is a really great way to have that sense of community and diversity."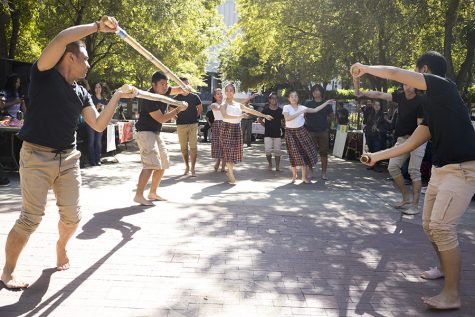 Brittney Vang, a freshman pre-nursing major and member of the Full Circle Project, said at the event that the fair is important in showcasing the diversity of Sac State's student body.
"I think it allows everyone a chance to see the diversity we have here on campus, and experience what different cultures have to offer," Vang said.
Sabrina Saechao, a freshman communication studies major, also shares the same sentiment with Vang.
"This fair makes people more open-minded to what's out there on campus," Saechao said. "With the fair, they now know what's to join to do the activities that the clubs are putting on."
The Cultural Clubs Fair happened from 11 a.m. to 1:30 p.m.