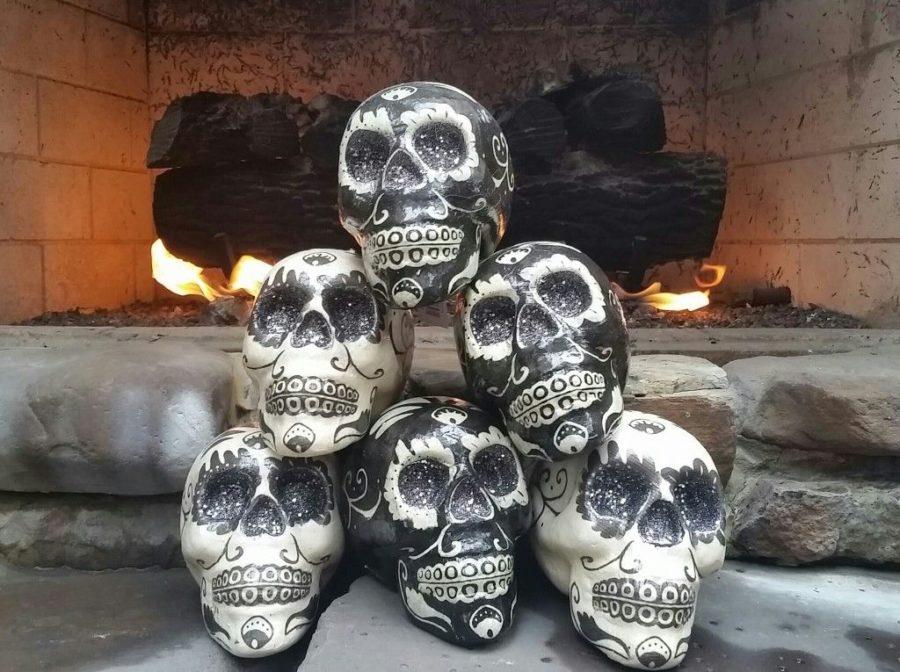 Dia de los Muertos (Day of the Dead) is an annual celebration that honors the souls of loved ones who have passed away with a two-day festival that can include parades, parties, and special altars full of pictures, skulls, candles and favorite items and food of the honored spirits. The tradition originated in Mexico from the Aztec people over 3,000 years ago but is now observed throughout Latin America on Nov. 1 and 2.
With the migration of people, the custom has spread to parts of the United States and throughout the world.
Sacramento State students can learn more about Dia de los Muertos at a free sugar skull workshop and lecture by Dr. Joyce Bishop. The event, organized by M.E.Ch.A de Sac State and the Multicultural Center, will be held on Monday, November 2 from 12p.m. until 2p.m. in the Multicultural Center by the library. The workshop will allow students to learn how to make their own sugar skull. Free hot chocolate and pan dulce (sweet bread) will be served.
Victoria Ordorica-Yanez, a graduating senior and member of M.E.Ch.A, just recently began celebrating Dia de lo Muertos. She said the workshop is a great way for students to learn about the history of sugar skulls and Dia de los Muertos in general.
"It wasn't until I attended a Dia de los Muertos event at Sac State and learned about it in my ethnic studies class that I began to understand the significance of Dia de los Muertos," said Ordorica-Yanez. "The significance of the event is to honor loved ones who have passed away by having an altar with their photos. Dia de los Muertos is a time to pay homage to those who have passed and it should be celebrated with friends and family."
Ordorica-Yanez honors her grandmother, who passed away in 2012, by making a sugar skull with roses because that was her grandmother's favorite flower.
Alejandra Avalos, a junior biology major, grew up in a home that celebrated Dia de los Muertos, but as she got older, she has made her own traditions.
"As a kid, my mom would set up an altar with pictures of our dead family members and their favorite food and we would light a candle for them," said, Avalos. "Now that I'm older, I just share a moment of silence with the energy of all my dead loved ones. I don't carry on the tradition anymore because I don't believe in life after death."
A quick google search of Dia de los Muertos events in Sacramento will bring up a plethora of events throughout the region. Many art galleries and museums host events and shows displaying art inspired by traditions of Dia de los Muertos.
Angelo Esquivel is just one of many artists whose work is motivated by the traditions of Dia de los Muertos. His most recent showing, titled Dia de los Muertos Superheroes, was recently displayed at the Red Door Studio inside the Kennedy Gallery in downtown Sacramento. His artwork mixes Latin culture with today's love of comic culture.
"The Dia de los Muertos holiday is a celebration of life. That is, life is not forgotten after death," said Esquivel. "Superheroes never die- their spirit will manifest in some way. My art is about bringing together two cultures in a [fantastic] way."
While Dia de los Muertos is a beloved tradition, it was once at risk of being abolished by the conquering Spaniards, according to various historical documentations. The Spanish, who were attempting to convert the indigenous people to Catholicism, thought the tradition resembled Pagan customs of worshiping the dead.
Dia de los Muertos was originally celebrated throughout the entire month of August. In an attempt to collide native traditions with Catholic teachings, the Spaniards moved the holiday to November 1 and 2 to coincide with All Saints' Day and All Souls' Day.
Stories and beliefs in spirits and the after-life vary from culture to culture. Regardless of variety, every culture around the world has some way of honoring loved ones who have passed away.