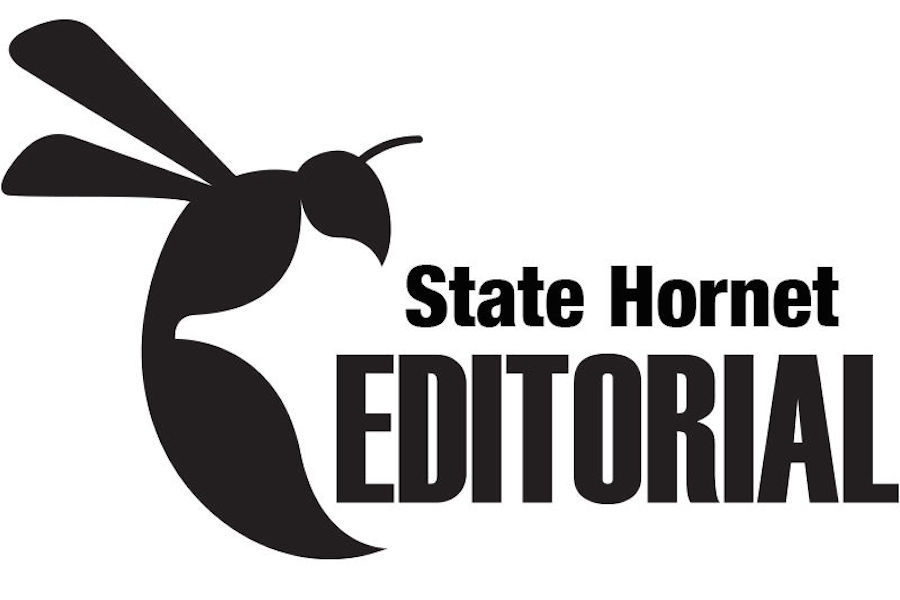 Transparency is one of the key principles when it comes to journalistic ethics. For that reason, I would like to introduce myself as the new editor-in-chief.
I've been working for the organization for three semesters. I started as a staff writer in news having never worked for a paper before. I then worked as a copy editor and had the responsibility of editing every story published. As content managing editor for the first four weeks of this semester, I've had the task of aiding in the development of each piece.
Now, I take over the position after our former EIC received a promotion at her job and resigned.
Despite this change, we will continue to provide Sacramento State coverage with an emphasis on timeliness, relevance and accuracy.
The State Hornet is run by students and focused on meeting the needs of our campus readership. Information is power, and we strive to empower the Sac State community.
Journalism relies on adaptation, and we recognize the growing need to evolve.
For the past few semesters, The State Hornet has been working toward reaching our audience daily through various mediums such as Snapchat, Periscope, Facebook, Twitter and our weekly print edition.
We ask for your feedback and hope you enjoy The State Hornet.
-Jacob Abbott