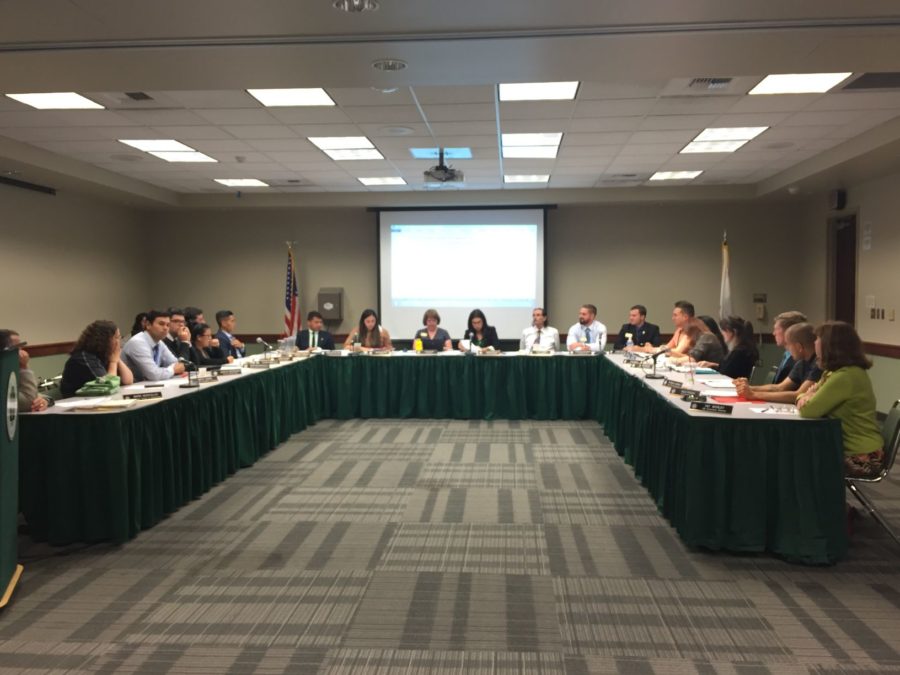 Associated Students, Inc. held its weekly working board meeting on Wednesday in the University Union to vote on yearly strategic priorities, directors' update and plans for parking citation changes.
Scott Burns spoke to the board about his concerns about the school's parking citation appeal system.
Burns began his initiative in spring of this year when he received a "wrongful" parking violation. After going through the appeal system he discovered some changes that needed to be made.
"A little more than half the citations given on this campus is due to parking permits, and 18 percent of those cases are dismissed with the proof of a parking permit in the first level of appeal," Burns said. "If not, you will have the opportunity to go to the second level hearing."
Burns also discussed possible ways to change the citation appeal process.
"The main concern here is in order to reach the second level of appeal you must pay the fine first," Burns said. "That is not the rule in the court system of California."
Burns is working to convey the same rules with UTAPS that the state of California has, which means drivers do not have to pay their fines before their level 2 hearing.
The board then went on to vote of this year's strategic priorities where a few items were passed.
Part of the strategic priorities was to publicly honor hometown hero, Anthony Sadler at Saturday's football game.
ASI President Melissa Bardo spoke on the importance of this plan: "We want to command Anthony Sadler on his bravery and share this moment with the campus community and recognizing him at the game does that."
Along with the voting, the board of directors also provided updates of what they had been working on in their departments so far in this school year.
"I am so proud of all the work you all have done so far and I am glad we successful voted on our strategic priorities," said the Executive Vice President Andrea Salas at the end of the meeting.
The next board meeting will be held next Wednesday, Sept. 30 in the Foothill Suite in the Union.