ASI discusses Food Pantry opening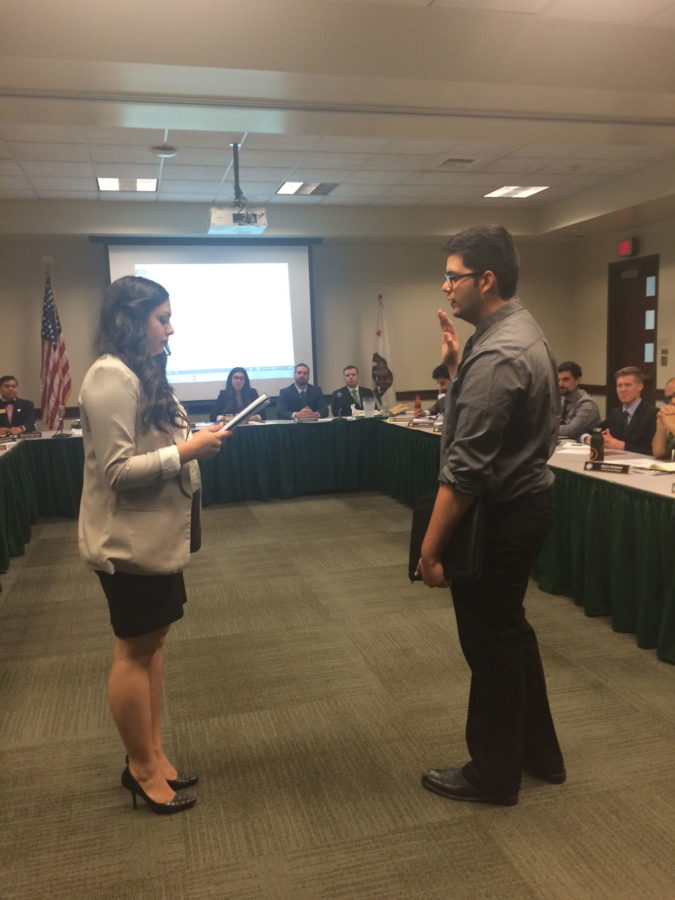 Associated Students, Inc. held a working board meeting on Wednesday to discuss the agenda their next meeting, which will be on September 9, and other issues ASI is currently working on.
The last open position on the board was formally filled by Abraham Mendoza, the new director of Health and Human Services, who was sworn in during the meeting.
Davin Brown, the director of Student Engagement and Outreach, spoke to the board about the Food Pantry that opened on Tuesday. Brown said the pantry opening was a success and that 39 students used the pantry on the first day.
"At 10 a.m. exactly there was a gentleman at the door waiting to use the pantry. In about ten minutes we had four students in total utilizing the pantry," Brown said. "We operated from 10 a.m. to 2 p.m. Tuesday and 39 students visited and used the pantry during that time. That speaks volumes in terms of the level of student need that we have on campus and how well everyone has championed for this effort."
Brown also told the board that she and the others on the Food Pantry project are continuing to promote the project on campus to make sure students are aware that it is a resource for students in need on campus.
"I'd like to encourage [the ASI board] whenever you get the opportunity to speak about the pantry or share its efforts, remind students it is a service for students who are in need," Brown said.
The board also discussed their strategic plan's language and will vote to approve it at the formal board meeting on Wednesday, Sept. 9. The plan is the ASI board's binding goals for the year. The goal discussed in the meeting was increasing the visibility and accessibility on campus.
Lisa Dalton, the ASI board associate, gave a presentation on workplace safety and other policies including: where the board could shelter in place if there was an emergency and who to contact if something happened in their office.
The board will vote on the strategic goals at their next formal board meeting on Sept. 9.