Saigon Bay restaurant on campus serves up delicious pho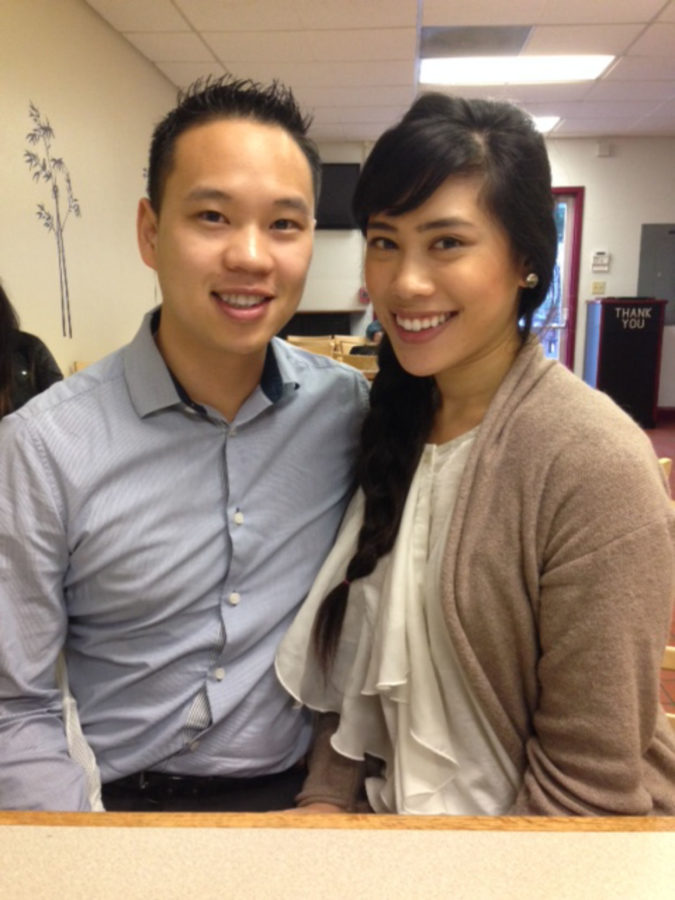 Imagine the perfect cure to what seems like never-ending dehydration, headaches and a sensitive stomach as a result from the beverage choice last night: pho.
Just in case there's a chance of a 9 a.m. class Friday, when the night before was draining, the remedy is on the way to class at Saigon Bay Express.
Pho is a noodle soup containing broth, herbs and meat. Customers can also enjoy Saigon Bay's vegetarian option of tofu. Also available are sandwiches and spring rolls.
Although Saigon Bay Express is in its ninth year at Sacramento State, new business owners Minh Tran and Mimi Vo have gladly taken over the responsibilities of having a restaurant and providing delicious Vietnamese cuisine to campus.
Tran and Vo are both Sacramento State alumni. Tran graduated in December 2012, while Vo graduated in May 2012. Both were also involved in Public Relation Student Society of America (PRSSA) and had opportunities to host organizations for students.
After college, they both moved to San Francisco.
Vo used her public relations degree to work at a PR firm, while Tran used his degree in organizational communication digital media to work for a technology company.
"I worked in the financial district, and took all the education I learned at Sac State over there with me, so it was definitely a learning experience living in the big city," said Tran.
After working in San Francisco for a little under two years, Vo and Tran got the opportunity to run Saigon Bay Express and have been running the restaurant since May 2014.
They've remodeled and painted the restaurant and added a television, making it a comfortable environment for students to study or take a break.
"Being alumni, we can definitely connect with our students," said Vo. "It's just nice to be in that environment, if somebody asks me 'Hey where's Mendocino hall?,' I can point them out to where that is…It's just different when you're able to connect with your customers on that type of level, and you've been there and you know what late nights are, and what spending a whole day at school feels like."
Saigon Bay Express offers 10 different flavors of milk tea, with options like tapioca, mixed jelly, grass jelly and lychee jellies, as well as refreshing real fruit smoothies.
"The smoothies and milk teas are my favorite, especially with the tapioca balls and the jellies are surprisingly good," said Sac State student Celina Ulloa. "I keep finding that every flavor is better than the one before."
Both Tran and Vo enjoy giving opportunities to students, especially because that's one of the things they loved about coming to Sac State. Vo tries to give opportunities to students that either want a new job or have no experience and want to learn.
Tran and Vo try to cater to the student atmosphere as much as possible by striving to be one of the fastest serving businesses on campus and letting students customize their pho or sandwiches to their liking. Vegetarians also have the option of vegetarian broth when coming in for pho. Even if students have never tried pho before, Tran and Vo are more than willing to explain the perfect preparation and delicious options they offer.
"The perfect combination is Sriracha and hoisin sauce, add a little bit of that and two or three wedges of lime, and if you want an extra kick add some jalapenos to it, and it definitely gives you that warm feeling," said Tran.