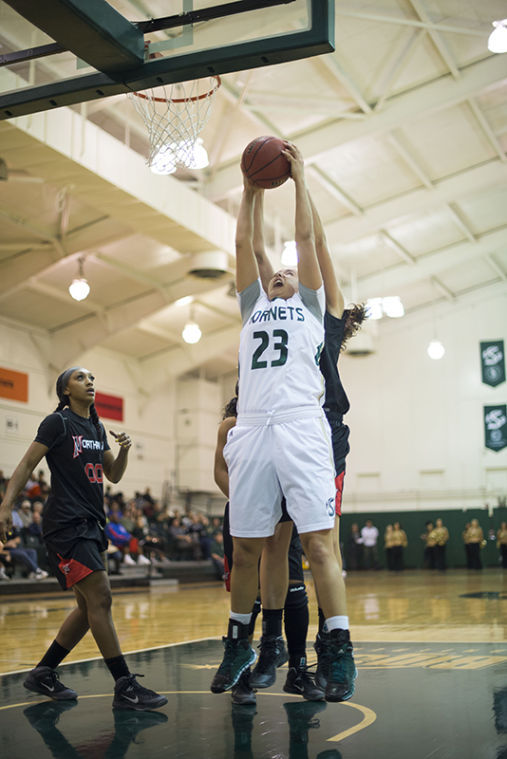 Freshman forward Hallie Gennett converted eight 3-point attempts for Sacramento State's women's basketball team Friday at The Nest in it's season opening victory over Cal State Northridge.
The Hornets beat the Matadors, 92-73.
Gennett scored 26 points on 9-12 shooting and her eight 3-pointers fell one short of tying the Sac State's single-game record.
Gennett said she was nervous before tip-off, but was eventually able to settle into a groove.
"I had major butterflies before tonight, but then I just got out there and didn't think about anything," Gennett said. "Every time I got the ball I had confidence."
The Hornets' offense got off to a slow start as it found itself down 16-3 with 13:44 left in the first half, but would rebound with a 50-22 run to close halftime with a 53-38 lead.
Head coach Bunky Harkleroad said he was pleased with the way his team was able to regroup and finish the period on a strong note.
"We got off to a shaky start and did not show a lot of confidence," Harkleroad said. "We were able to hit some shots and finally get some good looks and adjust."
Gennett accounted for six of Sac State's 10 first half 3-pointers. She finished the half with 20 points.
Harkleroad said he was impressed with the way Gennett handled herself in her first collegiate game.
"It was a lot of fun to watch because she was catching the ball and shooting it with confidence," he said. "There was no doubt when the ball left her hand that she was believing in it, so that was great."