Sac State alumni brings new, innovative event to the Bay Area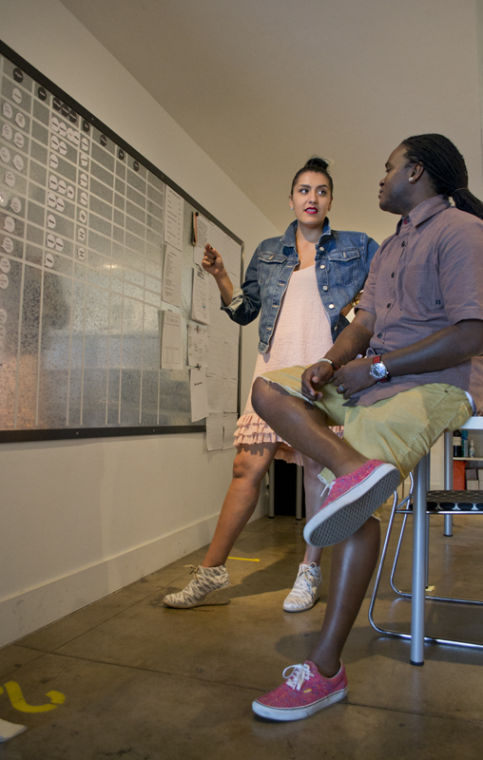 Unseen Heroes is a do-it-all event planning agency founded by two Sacramento State alumni in 2008.
Roshaun and Maritza Davis are the creative minds of Unseen Heroes, the events and marketing team behind some innovative events in Sacramento such as the Day of the Dead celebration in Old Sacramento and GOOD: street food + market.
Maritza Davis said the agency's unique name was inspired by the list of people mentioned in an artist's acceptance speech during an awards show.
"It's really like a multitude of people that help one person or one group get the recognition for a movie or an album," Maritza Davis said. "We like to be behind making really great things that are happening for the people we work with or for."
Unseen Heroes works on a mixture of events in the area, from hosting for large corporations to grand openings or launch parties for businesses.
Aside from planning events in the Sacramento area, the company has expanded to the Bay Area.
Roshaun Davis said their next project, Display, is a pop-up concept event that will be held at Public Market Emeryville. Display will host monthly interchangeable themes that includes markets, do-it-yourself workshops and launch parties that spotlight the concepts.
"We take a small space and create big ideas out of the space," Roshaun Davis said.
Maritza Davis said Display is comparable to a large scale magazine because it gives people a real life experience of taking in markets and pop-up shops.
"You can even take it a step further where it can be hands-on and be there to do stuff," Maritza Davis said.
The overall goal of Display and all of Unseen Heroes' events is to create a sense of community for everyone involved, Maritza Davis said.
"The awesome part of this job is that we actually get to produce events that take their product and we get to come up with these really great concepts and produce it for them," she said.
Roshaun Davis said these planning events involve a lot of blood, sweat, muscle and brain power.
"People think it's just planning an event," Roshaun Davis said. "To make an event that makes a lasting impression, it creates an unforgettable experience and a lot goes into that."
Roshaun and Maritza Davis began their collaboration after meeting in a Sac State public relations class in 2005.
Roshaun Davis said he was a part of the hip-hop group Righteous Movement when Maritza Davis offered to work on his group's publicity and marketing.
"It was just something that I wasn't focused on. It was something I was doing just to keep the band afloat," Roshaun Davis said.
The pair realized they could use their public relations knowledge to start an actual business when Roshaun Davis was contacted by another musician who wanted the same publicity.
Roshaun Davis said with all the events they've planned, the duo is pleased to see all their hard work has paid off especially, since being nominated to the list of the 40 most influential people under 40 by the Sacramento Business Journal.
"It's slowly growing over the five years we've started this company and now we can say not only are we in Sacramento, but we're also in the Bay Area as well," Roshaun Davis said.
Meea Kang the founder of Domus Development and a collaborator on several projects said the pair is on the precipice of bringing a unique experience to attendants because of the different elements they put into their events.
"I think they bring a brand that is fresh," Kang said. "Their desire to create retail experience that is unique and artistic and handmade and locally resourced are trends that are popular in the Bay Area as well as other cities. They are pretty much on that pulse of that movement."
Tim Bacon, the vice president of City Center Realty Partners, said working with Unseen Heroes has been a privilege because of their experienced ability to produce distinct and memorable events.
"I think Unseen Heroes is one of the most creative, exciting branded event producers I've seen," Bacon said. "They've worked with some very high profile clients including Fiat, Red Bull, ESPN and Hot Italian. Their concepts for interactive events are really unique and that's what attracted us to bring them to Public Market Emeryville."
Maritza Davis said following what she wanted to do in life led to the career she enjoys.
"We definitely encourage people to follow their passion and do what they want to do because for me, a lot of the [public relations] had to do with government and I wasn't really interested in that. I really liked lifestyle and that's what we focus on here. It's a lot of lifestyle events with a lot of things we do," Maritza Davis said.
Camille Anglo can be reached at [email protected]