Women's volleyball suffers first loss of the season at the hands of San Jose State.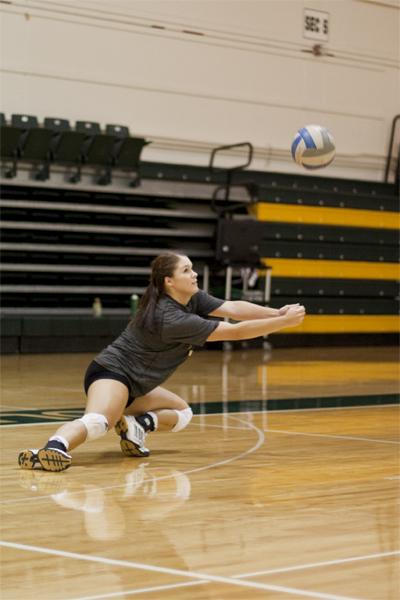 Sacramento State women's volleyball dropped its first match of the season to San Jose State on Sept. 6 at Colberg Court in the opening round of the Sacramento State Invitational.
The Hornets fell in straight sets to the Spartans, 25-19, 29-27, 25-17, leaving them at 4-1 for the year. Freshman outside hitter Morgan Stanley, sophomore outside hitter Sloan Lovett and senior right side hitter Kayla Beal led the way with 9 kills each, but the effort wasn't enough against a strong attack from the Spartans.
Senior outside hitter Hannah Blume paved the way for San Jose State, finishing with a match high 15 kills. The team had an overall hitting percentage of .374 to go along with 50 total kills, while limiting the Hornets to 37.
"San Jose State played really well and attacked really well," said head coach Ruben Volta. "We didn't defend well, and that set the tone for the match."
The Hornets committed 17 errors and combined for a .207 hitting percentage on 97 total attempts.
"I think we just played behind the game and we were a little frantic," said Lovett. "We let stuff get to our heads."
Beal expressed similar sentiments on the team's play tonight. "We made things happen for ourselves, instead of as a team," she said. "Our goal as a team is to come out strong and not let our attitudes affect our play on the court."
The Hornets will look to get back on track when they take the court on Sept. 7 against Central Connecticut.
"We need to execute better, and stop other teams from what they do," said Volta. His players are on the same page with their coach.
"We have to play our game at our speed, and we have to put that into play now" said Lovett. "We know we can't make as many errors as we did tonight."
The Hornets will play two matches on Saturday. Their matchup with Central Connecticut is scheduled for a 12 p.m. start time, followed by an evening showdown against Cal Poly at 7 p.m.
You can reach Satchi Hover at @SatchiHover on Twitter.