Thiebaud headlines exhibits in library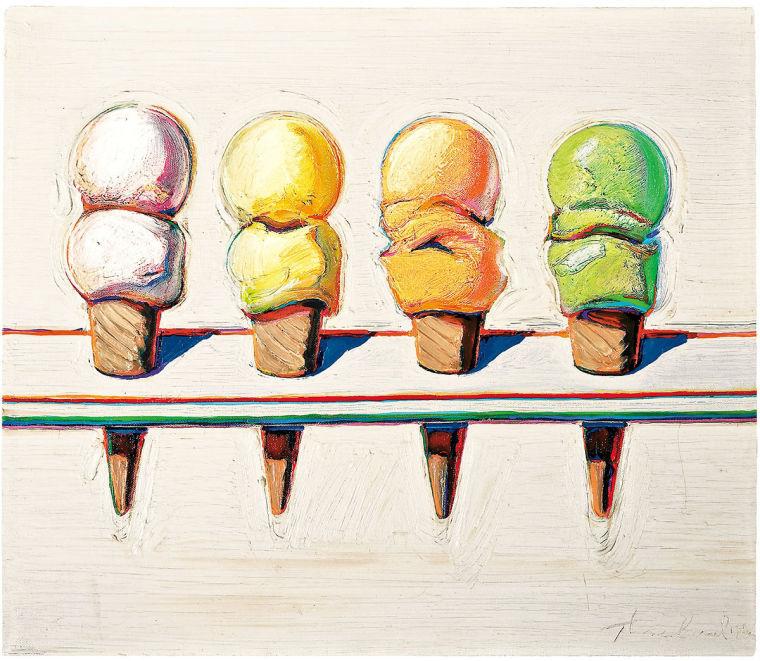 Photo courtesy of www.Newyorker.com
September 2, 2013
Visitors are in for something personable with the opening of "The Paul LeBaron Thiebaud Collection" art exhibit.
This showcase has never seen before material and begins running on Sept. 5.
"Thiebaud assembled a collection of art and artifacts around the world that haven't been displayed until now," said Director of University Library Gallery Phil Hitchcock.
Thiebaud, who died in 2010 at age 49, was a collector and owned galleries in Sacramento, San Francisco and New York.
Thiebaud was the son of the renowned painter and collector Wayne Thiebaud who was also an alumnus of Sacramento State, where he studied fine art.
Thiebaud was trained and mentored by his father and New York based gallery owner and art dealer Allen Stone.
Hitchcock has worked alongside LeBaron's Fine Art Director Colleen Casey with art students Sabrina Abbott and Yukiko Hole to curate this exhibit.
"Each piece is highly sophisticated art, so one can simply appreciate it by viewing them," Hole said. "However, this show is about (Thiebaud's) personal attachment to art. We can learn how (Thiebaud) had great eyes for art and how people surrounded him and art history influenced to the development for his knowledge of art."
The Thiebaud collection of art and artifacts includes pieces from around the world that celebrate many diverse cultures including artifacts such as African hats and sculptures. The exhibit also includes work from Thiebaud's father.
"These common objects give a glimpse into how an eye is developed and the exhibit shows how a collector develops his eye to become a great collector. It is hard to explain; it is something one must see in order to understand," Hitchcock said.
"The Paul LeBaron Thiebaud" exhibit runs until Dec. 3 and is located in the Library Gallery.
——————
The lively and cheerful exhibit "Bright Stripes" unveils itself Sept. 12. This exhibit features a host of paintings by artist Cat Balco.
Appropriately named after its resemblance to bright stripes, Balco's work has a meditative and circular feel. There is rhythm to her work that entrances viewers and there is liveliness and color in her work that speaks for itself. The exhibit includes an installation piece that has been painted on site for display.
"Painting is connected to my growth and personal development," Balco said.
Balco said painting draws from her personal feelings and offers a different perspective for others to see.
"It's a window into my worldview and I would hope to open others' minds," Balco said.
Balco earned undergraduate and graduate degrees in fine art from Yale School of Art to and has worked with her friend and fellow faculty member Sara Flohr to produce the exhibit.
Balco and Flohr taught art classes together in France. Balco was asked to work with Flohr's art classes and an exhibit spontaneously sprung from the collaborative efforts.
"Bright Stripes" runs until Oct. 16 in the Library Gallery Annex.
A reception for both art exhibits will take place on Sept. 12 from 5 to 8 p.m. in the Sac State library galleries. Both events are free and open to the public.