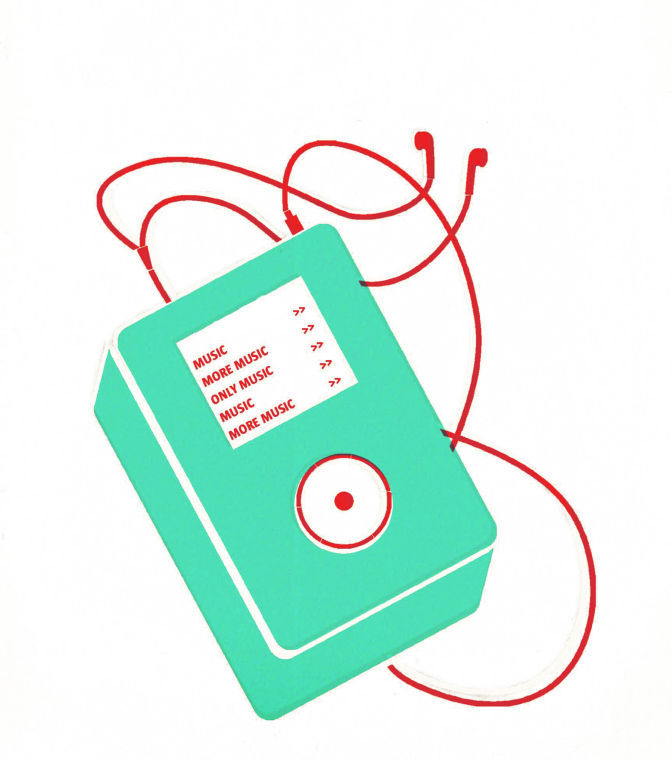 This week the State Hornet Arts section has enlisted the help of writers for input on a list of three songs that they love right now and want to share with others. The expectation is to inspire people to find these songs and listen away. With a well-rounded section, someone is bound to love at least one these tracks.
 Song: "California"
Artist: Mazzy Star
Album: "Seasons of Your Day" was released on Tuesday. 
Genre: Alternative
Listen Here: soundcloud.com/mmmusic/mazzy-star-california
Megan Trader says: "It's atmospheric, a little sulky. I've always been a huge fan of Mazzy Star. This being their first release in 17 years is actually quite impressive. I didn't think they would make such a strong record for their first attempt after so many years. It's like no time has passed. It's gorgeous, simple. Hope Sandoval's – the lead singer − vocals are stronger & more solid this time around. It's a perfect record for the coming fall and winter months."
Song: "Too Close"
Artist: St. Lucia
Album: "When The Night" out October 8
Genre: Synth-pop
Listen Here: soundcloud.com/st-lucia/too-close
 Anisca Says: "I fell in love with this song the very first time I heard it. This is the first song I've ever heard by St. Lucia and I feel like I've been missing out on some big secret. On this track the lead singer's voice just fits so perfectly within the rhythm and you'll definitely be taken to another world if you listen too loudly. For the first two and a half minutes you're listening to one song and then all of the sudden you're transported to a completely different – but equally amazing − song. "Too Close" will undeniably be on repeat for awhile on my iPod."
Song: "Hold On, We're Going Home (Drake Cover)"
Artist: Arctic Monkeys
Genre: Indie Rock
Listen Here: soundcloud.com/3detailsofmylife/arctic-monkeys-hold-on-were
Cesar Alexander Says: "Who knew the Arctic Monkeys were fans of Drake? Drake's new album "Nothing Was The Same," has officially leaked to the "interwebs," but the unexpected Arctic Monkeys cover for the second single "Hold On We're Going Home," has held it's own groove on BBC Radio 1 Live Lounge.
"I'm not the biggest fan of Drake, but the guy is undeniably talented, and when the Brits start covering you, you are clearly on the right path to something special. The original song is simply beautiful, but the (Arctic) Monkeys' British touch adds an extra layer to the already retro-sounding piece of work. I'm having a hard time deciding which version I like better, but the song just seems to belong to the live instruments. I could only imagine if the two collaborated for a special live performance."
Anisca Miles can be reached at [email protected]